World Rugby
Where England And Where They Need To Go To Be Title Challengers
Where England And Where They Need To Go To Be Title Challengers
As England remain unbeaten in this World Cup, Flo Rugby takes a look at where they are, and what they need to improve on to challenge for the title.
Sep 22, 2023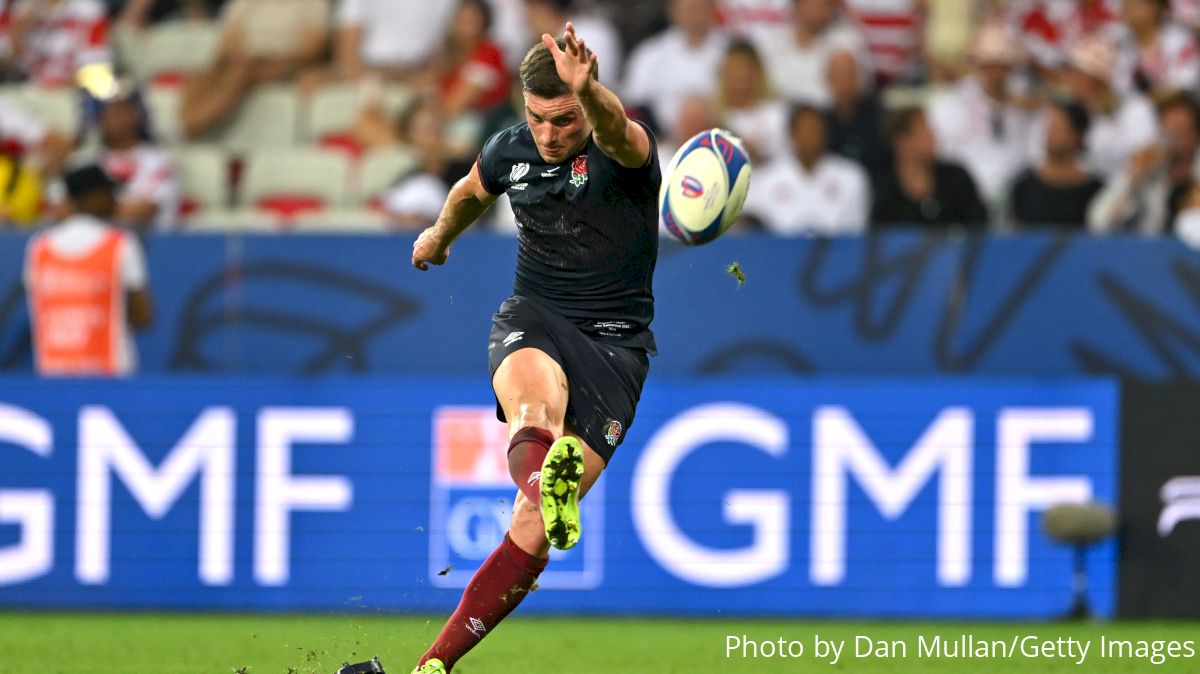 Two weeks ago, the rugby world was ready to place England in a coffin. After enduring a horrendous run of form, Steve Borthwick's men entered the World Cup with almost no hype and were undermined for essentially every facet of their game, from attacking invention to their overall discipline.
Since then, England has mounted a remarkable victory over Argentina, managing to overpower the South Americans with 14 players on the field for almost the entirety of the game, and followed that up with a bonus-point win over Japan.
They're now two from two with one foot in the quarter-finals. Borthwick could be forgiven for feeling a little smug at the quick turnaround his team has undertaken, but in truth, there's still a long way to go if he's to lead England to lift the Webb Ellis trophy for a second time.
First, though, let's look at the positives. Against Argentina, England demonstrated an incredible level of resilience, managing to parry their way to victory when the odds were stacked against them.
In response to Tom Curry's early red card, the team fronted up to the challenge and delivered a performance characterised by poise and precision. It was nothing fancy, spearheaded by George Ford, who kicked flawlessly, and Courtney Laws and Ben Earl in the back row, who seemingly put in the work of three men between themselves.
Earl, in particular, has been a revelation these past few weeks, popping up all around the park to carry and tackle when needed, his energy levels never dipping.
In fact, the overall fitness of the squad has been flawless so far. In all their warm-up matches, they looked tired and laborious, but it turns out that was all part of the plan, as England's fitness coaches were intentionally pushing the team so that once the World Cup came around, they'd be ready to last the full 80, and evidently that approach has paid off.
The other huge positive which has developed is the re-emergence of Ford at ten. The Sale Sharks playmaker put in a drop-kicking masterclass against Argentina and has been pristine off the boot, so much so that he is the join-top points scorer in the tournament so far.
With Owen Farrell returning, England now have strength in numbers at fly-half, which will be invaluable in the coming weeks.
The lineout is another weapon which Borthwick has carefully cultivated, though the set piece was rather wobbly against Japan, as the hot conditions made handling and catching an issue.
However, we've seen enough of the English lineout to know it'll be back up to scratch almost immediately, especially with Borthwick – a lineout specialist – orchestrating its delivery.
And then there's the kicking, by far the biggest pet peeve of English fans right now. In its current iteration, Borthwick's England are very trigger-happy when it comes to kicking, which has garnered polar opposite reactions across the past two weekends.
Against Los Pumas, kicking was pragmatically necessary and won England the game, but against Japan, it was laborious and uninventive and subsequently led to fans in the stadium booing.
In that latter match, England made 32 kicks in play. Clearly, kicking, in whatever form, has become a major part of England's identity, but is it working?
Well, of those in-play nudges, 11 were retained, which is more than any team has ever managed in a World Cup match. So they're doing something right.
Additionally, 29.4% of England's possessions have ended in a kick. Only four teams, including New Zealand and Australia, have kicked more.
While there's a lot of animosity towards booting the ball, it's actually become a critical part of international rugby and is often adopted by the very best teams, now including Ireland and France.
The thing which slightly dents England's tactical kicking is their lack of attacking creativity. When a team has the option of running with the ball, and the opposition is aware of the threat they possess, the move to kick becomes less obvious.
However, with England, there's such a void of creativity in the backfield that teams would almost be happy if the men in white ran it up.
Therefore, in order to make the kicking strategy more impactful, a new approach to attack must be taken.
On too many occasions, England looks out of ideas after playing just two phases, as they try and execute an out-the-back move but botch the execution.
This weekend against Chile, they have a real chance to right those wrongs, especially with Marcus Smith lining up at full-back.
The Harlequins star is a showman and can open up a defence with a goose step. His injection of creativity could be what's needed to spark England's attack to life.
Then, with an attacking identity, a kicking philosophy and an abundance of fitness, England may edge one step closer to being a genuine World Cup challenger.