World Rugby
2023 Rugby World Cup: How The South Pacific Teams Performed in Week 2
2023 Rugby World Cup: How The South Pacific Teams Performed in Week 2
It was a good week for the south Pacific as Fiji made history, Samoa won with a bonus point and Tonga looked (literally) strong at points against Ireland.
Sep 20, 2023
by Briar Napier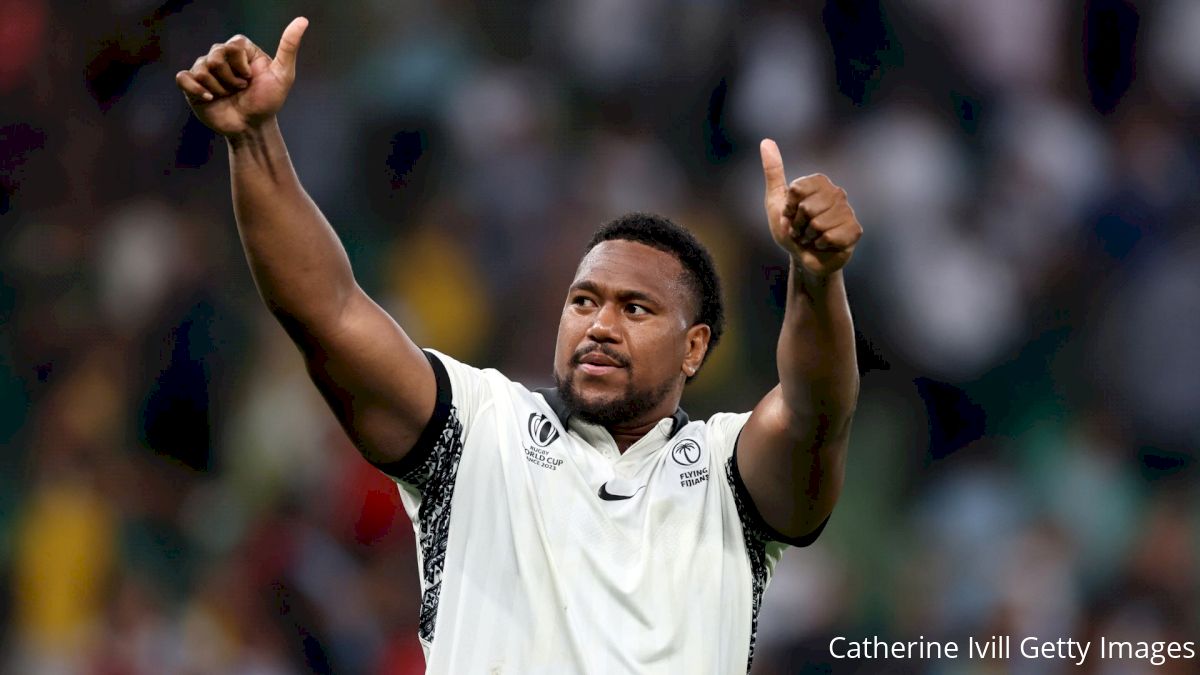 The fire, the passion, the pride.
Rugby in the South Pacific is everything to a large swath of the population and a source of national enthusiasm as the land mass may be tiny, but the talent isn't. Just ask the numerous Tier 1 nations who have lost Test matches to the rugby powers of the small but mighty Pacific islands over the years.
With a trio of representatives at the ongoing biggest stage in international rugby, the 2023 Rugby World Cup, they're all making their homelands proud merely by being there. But they didn't arrive just to show up and take in the sights around France.
Fiji, famous for its high-octane and flashy style that guarantees entertainment, is potentially having its best month ever in the sport. Samoa just picked up a bonus-point, tournament-opening win in style. And Tonga exploited the biggest weakness of one of the best sides on Earth and took advantage when it could.
The South Pacific is a rugby hotbed for a reason, and for those who think that they can cast those who crafted their games on the islands aside they frequently are subjected to a world of hurt on the pitch.
Here's a look at how all three Pacific island nations participating in the World Cup did after the second week of play in France:
Fiji
It's probably safe to say that Fiji can look back at Week 2 of the World Cup and feel satisfied, eh?
In the tournament's biggest upset so far, Fiji —which has a total population of less than 1 million people — defeated Australia, where the city of Melbourne could fit every Fijian citizen about six times over, in a 22-15 thriller in Pool C play Sunday in Saint-Etienne, with the Flying Fijians picking up their first win against the two-time world-champion Wallabies in all competitions since 1954.
Man of the Match Josua Tuisova scored a try in the 43rd minute, his second in as many matches at the World Cup, as Fiji held on and withstood Australia's final waves to pick up an epic victory. It was one of Fiji's finest results in its history less than a month after it picked up a similarly seismic win in a World Cup warmup match against England at Twickenham and the World Cup knockout rounds (which Fiji hasn't made since 2007, ironically also in France) are in serious play as long as coach Simon Raiwalui's side takes care of business against Georgia and Portugal to close out pool play.
Names like captain Waisea Nayacalevu and Racing 92's Tuisova have been immense in both matches — the other one being a dramatic 32-26 opening-weekend loss to Wales — and though winger Semi Radradra had a brutal dropped pass that could've led to a potential match-winning try and conversion at the end of the Wales game, he's still been as high-quality as ever in France.
Fiji genuinely has world-class talent in its ranks, and its status as one of the perpetual underdogs of the international rugby world does not mean that it won't be able to wreak havoc on many teams (up to and including the favourites) for as long as it's still playing at the World Cup.
Samoa
Manu Samoa's World Cup started a little later than most as it had the opening weekend bye in Pool D, but it couldn't have started any better for coach Seilala Mapusua and his squad Saturday in Bordeaux.
Samoa blitzed World Cup debutants Chile in a 43-10, bonus-point win, which has the Pacific islanders second in the pool's table on five points despite playing one less match than England, Japan and Chile, though it took a little bit for Samoa to get to the scoreline it did against the Condores.
Samoa was only up 12-10 without a try as the first half crept into extra time before a well-worked kick across the ground and into space had Samoa rushing with numbers toward the Chilean try line, and fullback Duncan Paia'aua finished the job off to give his squad a big boost of momentum before going back into the changing room.
The pressure didn't wear off after the intermission; Samoa scored 24 unanswered points in the second half, with former Melbourne Rebels and current San Diego Legion hooker Sama Malolo picking up a brace in the process as his first in the 52nd minute was Samoa's fourth to secure it the bonus point officially.
Moana Pasifika's Christian Leali'ifano, capped 26 times previously by Australia but playing his first World Cup with Le Manu, was a perfect four for four on penalties in the first half to give his team enough time to wade through Chile's initial charges and when Samoa was finally able to break through and strike, it did with devastating force.
The real tests of Pool D begin right away and stay tough as Samoa draws Argentina on Friday, then must face Japan and England in back-to-back weeks, but Samoa showed impressively in its World Cup opener what it's made of when all cylinders are firing.
Tonga
Drawn into what many have declared the "Pool of Death" in this year's tournament, it was always going to be an uphill battle for Tonga to compete in Pool B against No. 1-ranked Ireland, defending world champion South Africa and a dangerous Scotland squad.
The Sea Eagles' first match of the World Cup in the second week against an Ireland squad among the favourites to win it all. However, saw some positive moments from the Tongans despite the 59-16 triumph by the Europeans.
Tonga's hulking size and physicality, led by captain and massive prop Ben Tamiefuna, gave Ireland its share of fits in the scrums, particularly as the match wore down. That's not good news for Ireland as its next World Cup match is against the Springboks, who feature the best pack in the world — so-called the "nuke squad" for the current tournament — and will have an eye-popping seven forwards waiting on the bench on top of a returning Eben Etzebeth, who sat out South Africa's win over Romania as he was dealing with a shoulder injury.
And while Ireland was brilliant and simply another level above for much of the night in Nantes, Tonga did score a try in first-half extra time through No. 8 Vaea Fifita, while William Havili was 4 for 4 with his boot to get the Sea Eagles on the board.
If Tonga can ruffle more feathers against South Africa and Scotland, all while building up likely its best chance for a win in France against Romania on the final weekend of pool play, coach Toutai Kefu and his men will be able to return back home with their heads held high — and, if they do indeed beat Romania, nab at least one victory in their fifth straight World Cup.