World Rugby
Turning Up The Heat - Five Bold Predictions For Rugby World Cup Round One
Turning Up The Heat - Five Bold Predictions For Rugby World Cup Round One
Get ahead of the game! Predicting five major upsets in Round One of Rugby World Cup 2023 – don't miss the surprises as France and New Zealand kick off.
Sep 8, 2023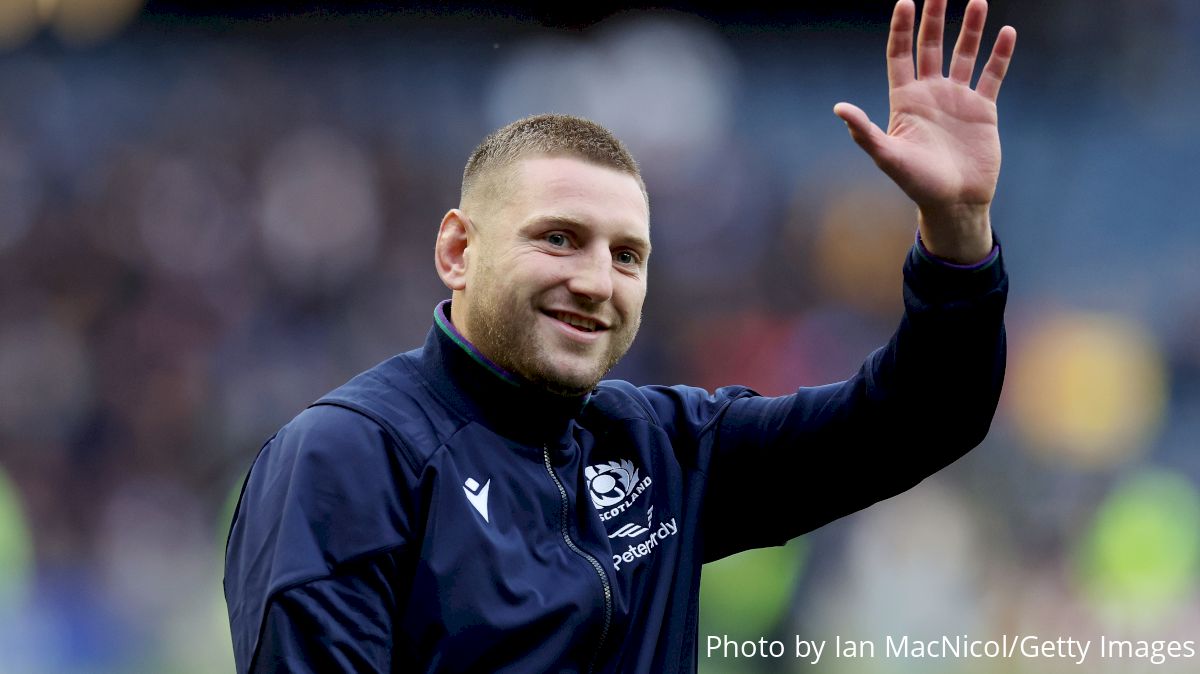 It's been said before, but in many ways, this World Cup will be the most open iteration of the tournament since 1987.
Unlike in previous years, there's no clear favourite. Instead, many agree that Ireland, France, New Zealand and South Africa all stand a chance of winning it all.
Beneath those prestigious four are numerous other nations that possess the tools to dismantle even the best opposition.
So, with that in mind, here are five bold predictions for the first round of the World Cup.
Scotland Shock South Africa
After South Africa clocked their biggest ever win over New Zealand just under two weeks ago, may foresaw the true danger the Boks pose.
They're built, like most of their predecessors, on solid set pieces and fearsome intensity in the tackle area.
Those features will stand them in good stead when they begin their defence of the Webb Ellis trophy this Sunday when they take on Scotland.
But don't sleep on the Scots. The men in blue are firmly considered the underdogs heading into the contest and have struggled to make a name for themselves in recent World Cups.
However, with Finn Russell at the helm and a rag-tag group of backs brimming with flair, Scotland have a genuine chance of outplaying the Springboks out wide.
Gregor Townsend's men put in a masterful attacking display against England at the start of this year's Six Nations and will arrive equally prepared for this opener, stunning the Springboks.
France start strong
Hope can be a dangerous thing. It can make you believe in something special, only to be cruelly taken away.
Right now, France is abuzz with the expectation that their national team might finally come good and win a World Cup.
Their first step in that journey comes against New Zealand in one of the most hotly anticipated games of the competition. It's hard to pick a favourite when both teams are so stacked.
Despite their ongoing injury woes, France have a deep enough squad to remain highly competitive and still possess one of the most physically overpowering packs around.
Their size and strength will likely be the difference maker, putting New Zealand on the back foot for large parts of the game.
Chile Turn up the Heat
As Chile gears up for their first-ever appearance in a rugby World Cup, it's fair to say overall expectations are limited.
While the South Americans impressed on their route to qualification, beating Canada and the USA along the way, their chances of picking up a single win remain very slim.
However, that lack of confidence could play into Chile's hands.
Under head coach Pablo Lemoine, Los Cóndores have slowly developed a really exciting attacking game, built on risk-taking and recycling possession quickly and efficiently.
When they face Japan on Sunday, the bookies will favour the side with more experience, with many predicting a routine win for the Brave Blossoms.
However, Japan entered the tournament on a terrible run of form and, therefore, will be pushed right to the edge by a Chile side set to surprise.
Wales Dominate Fiji
Over the last few weeks, all the talk's been about how good Fiji are and how unimpressive Wales have been.
It's hard to refute those arguments, though that doesn't mean Fiji will brush aside Wales when the two sides meet on Sunday.
The first thing to consider is that while Warren Gatland tinkered with his starting lineup throughout their warm-up fixtures, they will have an extremely experienced side lining up over the weekend. Unbelievably, captain Jac Morgan is the least capped player in the starting XV.
Meanwhile, Fiji will be without fly-half Caleb Muntz, which is a huge loss to the side.
His absence, paired with the dearth of Welsh experience, will mean the northern hemisphere side open their campaign with a win.
Argentina do the Double over England
Predicting an England loss hardly feels like the hot take it would have been 12 months ago.
Nonetheless, the nation still holds prestige in the competition, meaning any result which goes against them is still a shock, no matter the form England are in.
And they are in a dire state. Of their four warm-up games, they've lost three, picked up two bans - to Owen Farrell and Billy Vunipola - and have often looked abysmal.
In that same space of time, Argentina have looked far from perfect but did beat Australia away from home to finish third in the Rugby Championship.
Los Pumas also defeated England at Twickenham last year and stand a good chance of repeating that feat.
With their ferocious back row and mercurial back three, Argentina have enough tools to blunt the English strut and pick up a second win over them in as many years.