World Rugby
Three Rugby World Cup Teams With A Point To Prove On The First Weekend
Three Rugby World Cup Teams With A Point To Prove On The First Weekend
Discover the three Rugby World Cup teams poised to make a statement on the opening weekend. Don't miss their point to prove at the start of the tournament.
Sep 8, 2023
by Briar Napier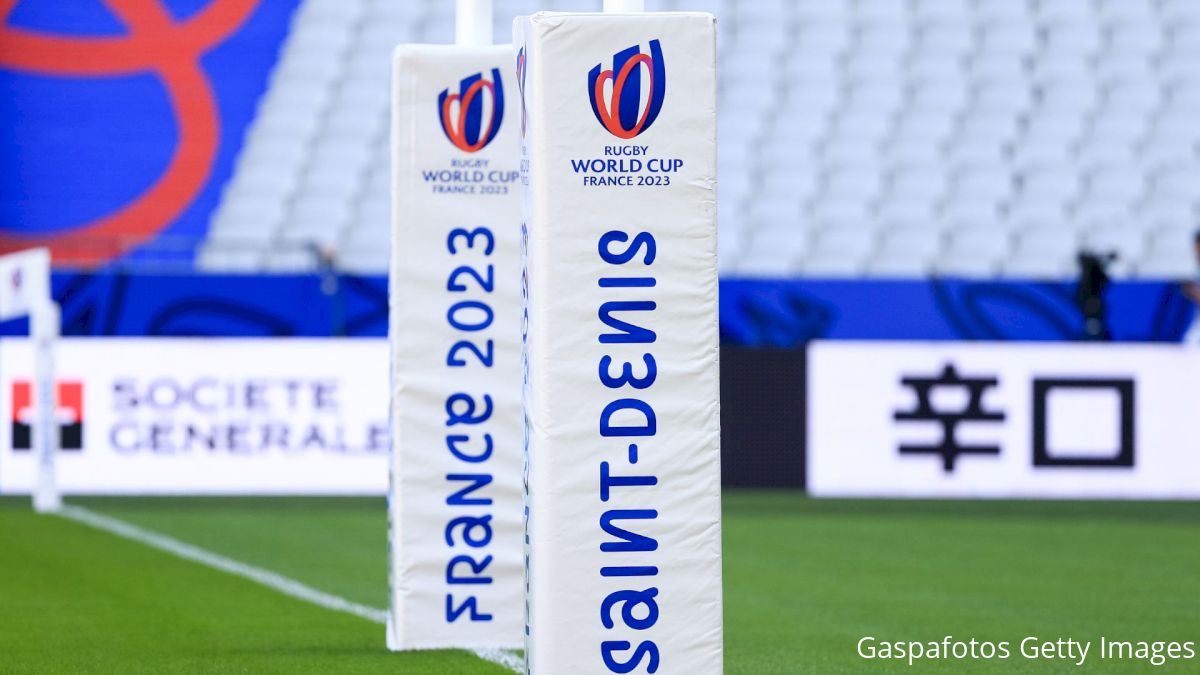 We've all waited four years for this, though it's seemed like a lifetime.
A lot has happened since South Africa held the Webb Ellis Cup in Yokohama, Japan, four years ago. A global pandemic threw sports into turmoil, legends of the game hung up their boots, and rugby has continued to evolve worldwide, resulting in even a debutant nation (Chile) joining the World Cup field for the first time in its history.
For several teams that have been around the World Cup scene for a while now, however, there are challenges ahead for the next several weeks, whether that's due to expectations, sudden squad changes, chemistry issues or some mixture of the three and more. It's a grind to be officially called the best rugby nation on the planet, and with the tension of a World Cup having now arrived, those teams with question marks are often ready to go, or they're not.
As for rugby fans across the globe, they've been ready for this year's World Cup for a long time.
Here are three Rugby World Cup teams that have a point to prove in the opening round of play in France this weekend as the greatest spectacle in international rugby finally gets underway:
France
It's the obvious choice to put France on this list as the hosts and one of the favourites to win the whole thing, but Les Bleus have been victims of deja vu one too many times for them to be considered total shoo-ins to be the outright standouts of their latest home World Cup.
Back in 2007, when France hosted the Rugby World Cup for the first time, its fourth-place finish wasn't without adversity and controversy; the hosts were upset in pool play by Argentina, while France's epic quarterfinal win against New Zealand is most known for the missed forward pass by referee Wayne Barnes in the buildup to Yannick Jauzion's go-ahead try in the second half. Failing to make the final four in each of the past two World Cups after a runner-up finish in 2011 additionally raises further questions on if France can ever capture the Webb Ellis Cup, as well, and without first-choice fly-half Romain Ntamack in this year's squad after he was ruled out a few weeks ago due to a knee injury, those concerns haven't exactly been quieted.
If France wants to announce to the world that it's arrived in full force and must be taken seriously as the tournament's favourite, however, there's little better way to do that than by beating the All Blacks in front of what should be a raucous crowd at the Stade de France on opening night — and the last time that the two teams met in the venue in November 2021, by the way, it was Les Bleus that ran away with a 40-25 victory and their first win over New Zealand since 2009.
After three World Cup final appearances and too many prior near misses, France, with home support behind them, is hoping that 2023 is finally the year that it gets the job done. An electric victory over the All Blacks would be the perfect jump start for the weeks ahead.
England
No Anthony Watson, no Owen Farrell, no Billy Vunipola. There is little momentum in the right direction after a disastrous defeat to Fiji at Twickenham in the World Cup warmups. A fourth-place finish at this year's Six Nations and serious questions on if Steve Borthwick was the right man for the job after he was hired on as England boss last December.
Everything is seemingly going wrong at the absolute worst time for England at the moment, a stark contrast from many of the good vibes that the squad had on the way to its run to the World Cup final in Japan four years ago. The good news for England, however, is that on paper, it has a favourable pool draw and — if it plays its cards right — a possible route to the semifinals or deeper with a sudden turn in form.
Pool D is considered by many to be the weakest in this year's World Cup, though it has its possible pitfalls with giant-killers Argentina and Japan in the mix, plus an enhanced Samoa side (benefitted by World Rugby's birthright rule) and first-timers Chile. The bad news is that the World Cup matches Farrell and Vunipola will miss due to suspension (while Watson is out for the entire tournament due to injury) are England's first two in pool play — against Argentina and Japan.
Without its captain and the only true No. 8 in the squad, England must overcome the hurdles thrown in its path or risk the danger of a repeat of 2015, when it was knocked out of the pool stage on home soil. Borthwick's six defeats in nine since taking charge also means that he has to step it up in helping his players get the best out of each other in France, as well, or else another infamous England crashout could seriously be in play.
Australia
It's probably more accurate to say that fiery coach Eddie Jones has a point to prove more so than the team he leads, especially after all the turmoil he's inherited and continued to see since being appointed as Wallabies boss for the second time following their sacking of Dave Rennie and Jones' own sacking as England boss.
There's little sugarcoating Australia's form over the course of much of the past 12 months despite all of that, however, as it's been rough.
Five consecutive defeats entering the World Cup and a lack of multiple match wins in a row since October 2021 has the Wallabies sitting at a tied all-time low of ninth in the World Rugby Rankings, though if there's one thing that Australia has been known to be very good at over the years in international competition, it's the team performing well at the World Cup.
The two-time Webb Ellis Cup holders have never missed the knockout stages or lost more than two matches at a single tournament, and Jones is well regarded for his ability to get his players to perform under tough odds, evidenced by his famous coaching of Japan to a massive upset of South Africa in the 2015 World Cup.
The Wallabies team Jones has brought with him to try and quiet the naysayers, however, is full of unproven (yet exciting) young talent as he omitted the inclusion of both veterans Quade Cooper and Michael Hooper from his 33-man squad in a controversial move, with the two being names that many considered to be locks for selection.
A brutish and cohesive Georgia side awaits the Wallabies in their first World Cup match on Saturday, and how the numerous rookies handle the gritty Lelos on a massive stage could say a lot on Jones' choices whether or not they were moves of genius or ineptitude.