World Rugby
A List Of The Top Physically Gifted Athletes At Rugby World Cup 2023
A List Of The Top Physically Gifted Athletes At Rugby World Cup 2023
Meet the game-changing athletes set to shine at Rugby World Cup 2023! Explore the top five athletes gearing up for the tournament of the year.
Sep 6, 2023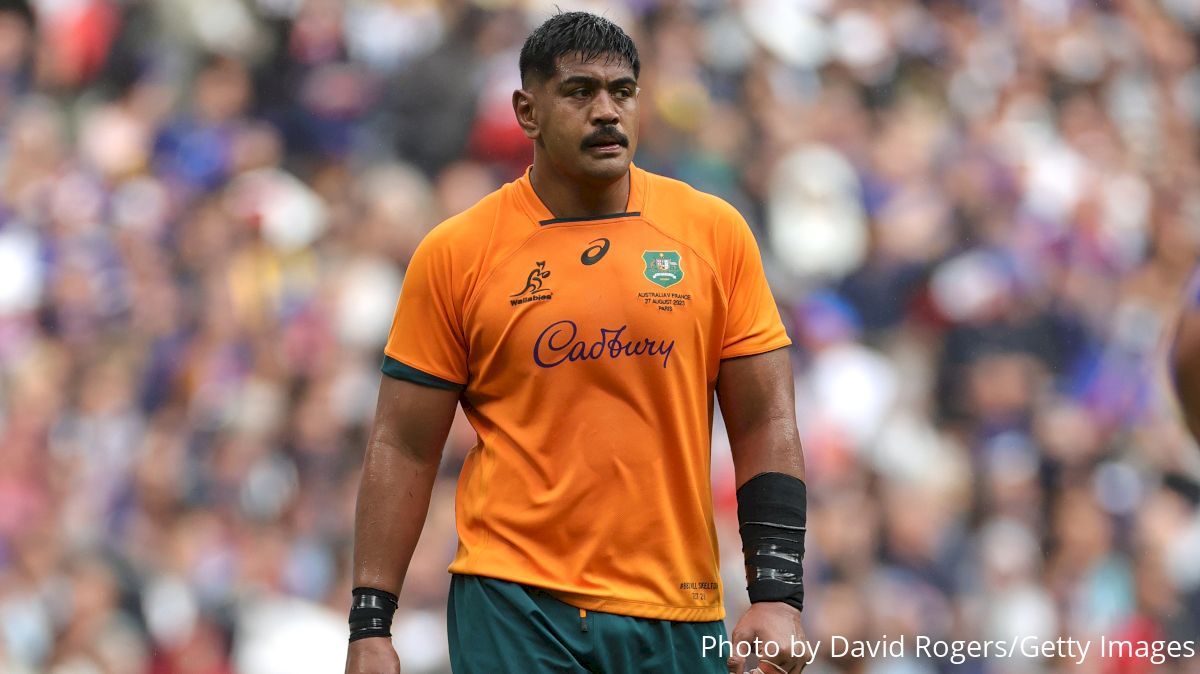 Rugby is a sport played by people of all sizes. Some are short, some are tall, some are slim, and some are stacked. Then there's that rare breed of player who is a complete and utter freak of nature.
These physical specimens make their colleagues, who are often sizeable themselves, look diminutive in stature.
For some fans, the true joy in watching rugby comes from gazing at these hulking men, basking in their dominance.
As the World Cup edges ever closer, so arrives the perfect space for these men to showcase their extraordinary skills on the biggest stage imaginable.
Here are the top five athletes set to take to the pitch at Rugby World Cup 2023.
Eben Etzebeth
You can't have a list of the World Cup's most formidable athletes without including Eben Etzebeth.
With his ragged hairstyle and six-foot-eight frame, he looks like a warrior and matches that description whenever he plays for South Africa.
Of course, the Springboks are known for their physicality, and no one typifies that more than their fearsome second row.
What makes Etzebeth so distinctive are the size of his biceps. He's known for casually curling 75kg dumbbells, and just one look at his arms is enough to verify that assertion.
He fully utilises those assets, whether it is at the lineout, in the tackle or when firing into contact.
But really, what makes Etzebeth so scary is his willingness to confront anyone. When any player comes face to face with him, you slowly see the fear seep into their eyes.
Josua Tuisova
Pacific Island nations have always had a strong crop of physically imposing players, from one to fifteen. For Fiji, one of their most prominent stars is Josua Tuisova, a man-made battering ram.
Nicknamed "the human bulldozer" and "the bus", Tuisova is one of the most distinctive backs readying to play in the World Cup.
He is only five foot eleven, which is relatively small compared to some rugby players, and weighs 113kg, but the versatile back makes do with what he has.
And that's because he has an incredibly low centre of gravity, with a serious congestion of mass in his lower half. His calves, in particular, look like they've been sculpted out of putty; they're so large.
All this means he frequently bounces defenders, sending them crashing and humbling to the ground. Expect more to be left in his wake in the coming weeks.
Josua Tuisova starts at 14 for Fiji vs Wales on Sunday.

Louis Rees-Zammit will have to defend against a man who doesn't like to be tackled... pic.twitter.com/DP6JFU1Ixz

— Andrew Forde (@andrewfrugby) November 12, 2021
Uini Atonio
Props are known for their size but not usually their height. More often than not, the men who lead the scrum bear a lower centre of gravity, which gives them power when bent over.
That's not the case with Uini Atonio. The Frenchman stands at a staggering six foot five and weighs around 149kg, making him one of the most formidably sized men in the game.
And he puts that size to great use whenever he takes to the field, bouncing off tacklers while casually folding his opposing prop in half whenever the scrum is called.
His consistency has earned him over 50 international caps and has generated success at the club level, where he's led La Rochelle from the front.
France are in the midst of an injury crisis heading into the World Cup, but with Antonio onside, they still possess a formidable scrum, which is guaranteed to cause New Zealand all sorts of problems in the group stage.
Uini Antonio gives @staderochelais their first lead of the @top14rugby final.#STSR #FinaleTOP14 #LaRochelle #Toulouse #Rugby pic.twitter.com/LXGj6ziOP5

— FloRugby (@FloRugby) June 17, 2023
Will Skelton
They clearly feed them differently in La Rochelle. There's not one, but two of their players on this list, with the mountainous Will Skelton also making the cut.
The six-foot-eight-second row has been one of the best in his position for a while, not just because he weighs 135kg and hits like a tank.
Skelton is one of the most complete players in the game, balancing ferocity in the tackle area with a tactical brain adept at deconstructing any set piece.
But really, what makes him a physical freak is his fitness level. For a man of his size, Skelton never seems to run out of juice, which is all the more impressive given the effort he puts in across the park.
Few can match his level of intensity at any given moment, it's almost impossible to match him throughout 80 minutes.
That's likely why, after enduring a few years in the international wilderness, he's back in the Wallabies lineup and has been elected team captain by Eddie Jones.
It's a big responsibility, but one which Skelton is more than capable of harnessing as he leads others by example on the field.
Taniela Tupou
Taniela Tupou is one of a kind. He may lack extreme height, standing at a respectable five foot ten, but he more than makes up for it with his weight.
When the Queensland Reds prop stands on the scales, it shows a staggering 140kg and a lot of that muscle.
Just ask his teammates, and they'll tell you how Tupou is a monster in the gym, causally squatting over 300kg on a weekly basis.
If professionals who also lift large amounts are stunned by the strength of the Wallabies' front rower, then you can imagine the sheer volume of weight he can handle.
That power transfers onto the pitch, where Tupou uses his brawn to excellent effect, charging into defenders with little regard for their chances.
But what makes him even more of a threat is his acceleration. For a man of his size, it's truly terrifying to see him reach full tilt as he menacingly tucks the ball under one arm.