World Rugby
Rugby World Cup Pool D Preview: England, Argentina, Japan, Samoa Showdown
Rugby World Cup Pool D Preview: England, Argentina, Japan, Samoa Showdown
Get ready for intense rugby action! England, Argentina, Samoa, and Japan compete in Pool D for coveted Rugby World Cup quarterfinal berths - preview.
Sep 5, 2023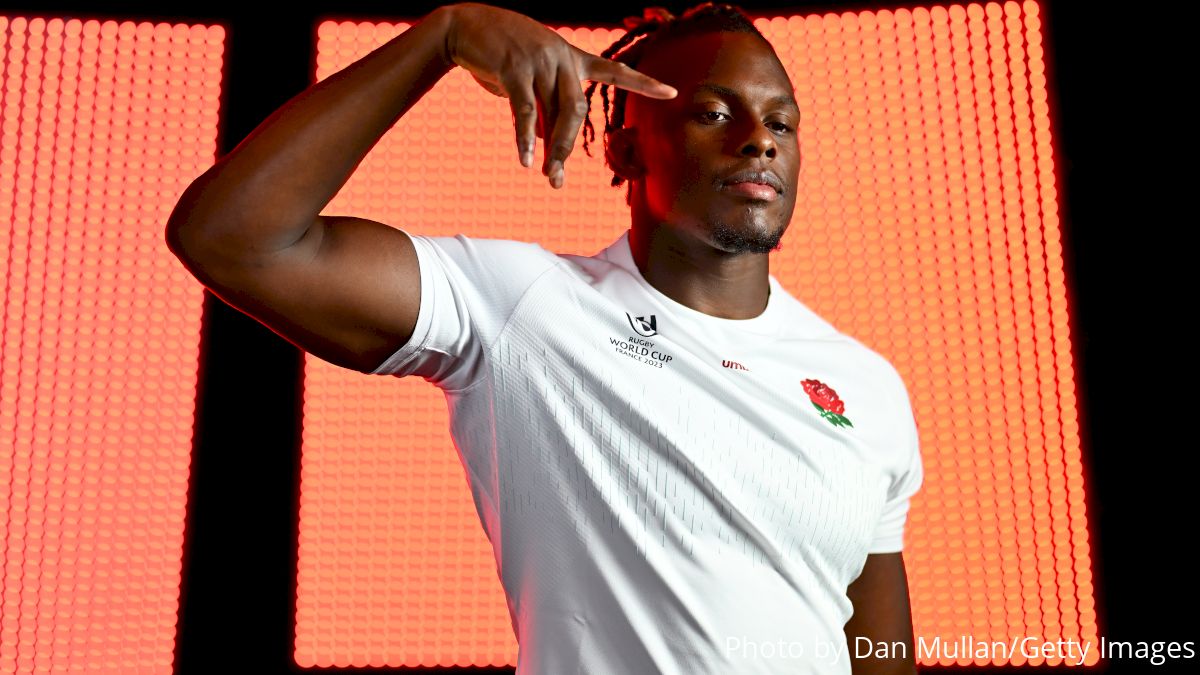 Pool D will open on Saturday, 9th September, with arguably the biggest fixtures in the group, as England face Argentina in Marseille.
The winner will stand a good chance of topping the pool, though Samoa might have a thing to say about that.
The Pacific Islanders have their strongest squad in over a decade and will start their campaign on Saturday, 16th September, against Chile.
That will be the South Americans' second game as they open up their campaign with a clash against Japan in Toulouse.
England
It's hard to think of a World Cup in which England have had less hype. Steve Borthwick's men have endured a torrid time of late, picking up three wins this year – two against Wales and one against Italy.
In that run, they've finished fourth in the Six Nations, lost their captain Owen Farrell to suspension and succumbed to Fiji in what was their first-ever loss to a Tier Two nation.
It makes for bleak reading for a side that four years ago reached a World Cup final for the fourth time in their history.
Of course, England's greatest moment came in 2003 when they toppled Australia to lift the Webb Ellis trophy for the first time.
That memorable night in Sydney feels like a distant, far cry from this current crop of English talent. But, amidst all the negativity, it's worth remembering that England still has a 72% win record in the competition and should never be counted out, regardless of their form heading into the international showpiece.
In order to construct a complete turnaround like the one in 2007 – when England also had their backs against the wall before reaching the World Cup final – numerous players will need to raise their game.
With Farrell set to miss the opening fixtures, Marcus Smith and George Ford will need to step up and lead the team out of the ashes.
But in truth, a lot falls on the shoulders of Maro Itoje. On his day, the Saracens second row is one of the best players in the world, orchestrating the defensive line and disrupting opposition flow at every opportunity, but his form has been wavering for the last few seasons. A big World Cup from Itoje is needed.
Argentina
Argentina has been a permanent fixture in the World Cup but really came into its own in 2007 when they finished third overall, beating France twice on their way to their best-ever finish.
Since then, the South Americans have drawn a huge level of respect from across the rugby world and should be favoured to progress to the quarter-finals from Pool D. Let's not forget they are ranked sixth in the world.
They will have the added incentive of putting right the disappointments of 2019 – in that tournament, Los Pumas failed to progress from their group after finishing third.
While their current form is far from spectacular, there are enough positive signs to indicate a deep run is on the cards. Indeed, earlier in the summer, Argentina came third in the Rugby Championship after collecting an important away win against Australia.
They also picked up a historic win against England at Twickenham last year, putting them in a strong position to replicate that feat next Saturday to top the group.
Argentina has some serious firepower with the likes of Santiago Carreras, Emiliano Boffelli and Mateo Carreras in their ranks, but the real heart of the team is their pack and, more specifically, their back row.
The leader of that regiment is Pablo Matera, the truest form of an Argentinian warrior. His ferocity in the tackle area and tenacity in the jackal will be a pivotal part of Argentina's game and will likely determine how they fare.
Japan
Over the last decade, Japanese rugby has entered somewhat of a renaissance. After 24 years without a World Cup win, Japan stunned the world with a mesmeric 34-32 win over South Africa in 2015.
They built on that unlikely feat four years later when the international tournament came to Japan. Over the course of a month, the Brave Blossoms managed to top their pool, which included Ireland and Scotland and reached the quarter-finals for the first time in their history.
Achieving the same milestone this autumn already seems outlandish, given Japan's current form. In the last month and a half, they've lost to Samoa, Fiji and Italy, their only win this year coming against Tonga.
That leaves Japan 14th in the World Rugby rankings. In order to bounce back, they will be relying upon the exploits and leadership of Kazuki Himeno. The all-action number eight is known for possessing an unwavering work rate and huge carrying ability in the midfield.
He'll need to be on top form if Japan are to reach a second successive quarter-final.
Samoa
The rise of new international eligibility laws has changed the game entirely for the Pacific Island nations. Before, players enticed to play internationally overseas were subsequently barred from representing their country of birth.
However, that rule has been revoked, meaning a whole flock of talent has returned to countries like Samoa, reinjecting a sense of optimism throughout the nation.
Samoa have featured in eight consecutive World Cups but have only reached the quarter-finals twice – in 1991 and 1995. It's been a long and, at times, tedious wait for a return of the glory days of the 90s when Brian Lima was in his pomp.
While Samoa are not guaranteed to make the knockouts, they have shown signs of improvement, beating Japan and Tonga in recent weeks before pushing Ireland, the number one ranked team in the world, right to the wire last weekend.
A pivotal part of their game is the centre partnership between Pau's Tumua Manu and La Rochelle's UJ Seuteni. The duo perfectly balances physicality and flair, but for all their efforts, they are overshadowed by an even more exciting prospect in the pack – Theo McFarland.
The Saracens star is a freak of nature, and he might have the best hands in the game, which seems ridiculous given his hugely imposing frame.
Chile
Chile are the new kid on the block. They've never featured in a World Cup, meaning it's the playing, rather than winning, which matters most.
No one expects much from the South Americans, but that may play into Chile's hands. After all, they silenced the critics on their way to qualifying for the tournament, first by beating Canada and then by toppling the USA across a two-legged fixture.
After losing the first match against the Eagles, they managed to turn things around in Colorado, mounting a fine second-half display to walk away with a 31-29 victory and a golden ticket to France 2023.
Head coach Pablo Lemoine has built something special with Chile, generating a team with a genuine intent to play on the front foot. And no one exudes that approach better than Rodrigo Fernández, Chile's talisman who plays at full-back or fly-half.
The saucy solo try that he scored against the USA last year, in which he stepped almost half the team in biblical conditions, was a timely reminder that the South Americans are not ones to be counted out too quickly.
Pool Prediction
Predicting the outcome of Pool D gets harder as you move up the table. Given Chile are appearing in their first-ever World Cup, it's hard to imagine them winning a game.
For all their recent successes, Japan are not riding the greatest stretch of form and, therefore, will likely struggle against stronger opposition, including Samoa, who beat them just a few weeks ago.
Samoa are an intriguing prospect and could really cause the two Teir One nations in the group some problems, but for all the hype, they will still struggle to break down the more organised Argentina and England.
That means the real test will be between Argentina and England. They'll meet this Saturday, and with England still struggling for momentum, Flo Rugby predicts Argentina will replicate their physically dominant performance of last year and beat England to top Pool D.
Argentina

England

Samoa

Japan

Chile