World Rugby
Rugby World Cup 2023: Pool A Shootout Between Two Tournament Favourites
Rugby World Cup 2023: Pool A Shootout Between Two Tournament Favourites
Explore Rugby World Cup Pool A: Teams, Fixtures, and Predictions. This is your comprehensive preview for the ultimate rugby showdown. #RugbyWorldCup"
Sep 1, 2023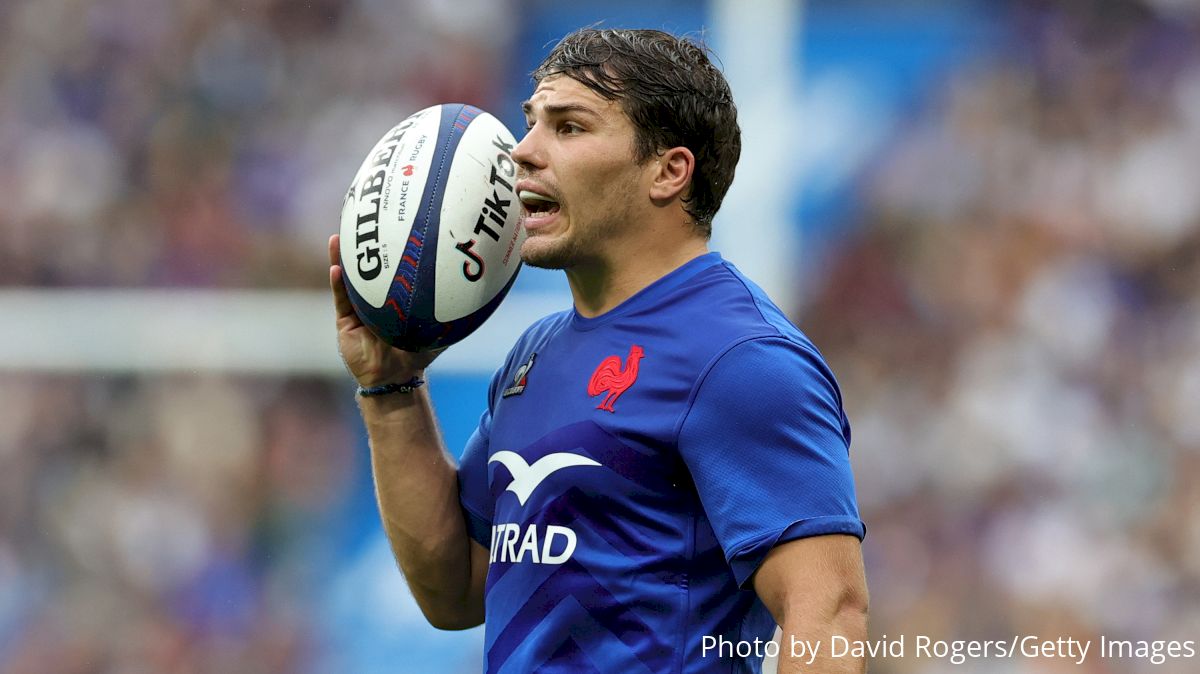 The Rugby World Cup will open in stunning fashion on Friday, 8th September, when France takes on New Zealand at the Stade de France in Paris. The blockbuster curtain raiser is the most eagerly anticipated opening fixture ever, as two goliaths of the game lock horns with a top spot in Pool A on the line.
That match will be followed up a day later by another Pool A clash, as Italy face off against Namibia at Stade Geoffroy-Guichard in Saint-Étienne.
Uruguay – the other team in the pool – will have to wait until Thursday 14th September for their opening game, when they will play France at Stade Pierre-Mauroy in Lille.
New Zealand
As was the case with every previous World Cup, New Zealand enter the tournament as one of the favourites, and for good reason. They already have three titles to their name, which they picked up in 1987, 2011 and 2015 - a feat that has only been matched by South Africa.
That rich history places a lot of pressure on the team and means reaching the final is the benchmark for Ian Foster's men.
In 2019, the All Blacks reached the semi-finals, only to be dumped out by an inspired England.
New Zealand will want to avenge that result by reaching a third final in four successive World Cups. Their immediate form indicates this may be a struggle, as they've just suffered their biggest-ever defeat to South Africa.
However, this comes just weeks after the All Blacks retained the Rugby Championship title for a second year running, so it's not quite panic stations.
The key to All Blacks success will be Jordie Barrett, their Swiss army knife in the centres. The Hurricanes playmaker is an adept attacking mastermind who can tackle hard and kick brilliantly. He makes the New Zealand midfield entirely watertight and a real handful for any upcoming opposition.
France
There's no question that France are one of the favourites heading into this World Cup. They've only lost twice in the last two years, won a Six Nations Grand Slam in 2022 and narrowly finished second behind Ireland earlier this year.
Le Bleus will also have home advantage as France plays host to the biggest tournament in international rugby.
And while France are yet to raise the Webb Ellis trophy, they do have a rich history, reaching the knockout stages in every instalment of the competition. They've also got to the final three times - in 1987, 1999 and 2011 - losing to New Zealand twice and Australia once.
However, the French have failed to get past the quarter-finals in the last two World Cups and will be dead-set on doing much better this time.
Hopes of a maiden title have been tainted by Romain Ntamack's injury and the questionable availability of Jonathan Danty. But France still have Antoine Dupont, arguably the greatest player in the world. The awe-inspiring scrum-half is a unique blend of flair, precision and physicality and has the capacity to take command of any given game.
With the 2021 World Rugby Player of the Year in their ranks, France stand a good chance of going all the way.
Uruguay
Each year, South American rugby gets that bit better, and Uruguay have had a big part to play in that.
Los Teros have played 15 World Cup games in their history and won three, their most iconic win coming against Fiji in 2019.
The 30-27 victory was the finest moment in Uruguay's rugby history and has set in motion a period of domestic growth in the nation.
Head coach Esteban Meneses oversaw that shock result and will be hatching a plan to repeat that feat this autumn when his side travel to France.
His side heads into the tournament with a strong record, having beaten Chile and Namibia in the last month and a half.
Castres scrum-half Santiago Arata will be a pivotal figure for Uruguay if they are to beat Namibia again. His speed to the breakdown, fast distribution and eye for a gap will feed Meneses' desire to play on the front foot, making the South Americans one to watch this autumn.
Namibia
Namibia are an odd prospect. They've featured in six World Cups yet are still searching for their first win in the tournament.
The Welwitschias don't tend to struggle against African opposition but seemingly fall short when facing off against teams from the rest of the world.
You have to go back to 1991 to find when Namibia last beat a Tier One nation. They, in fact, managed to beat Italy twice and will have the chance to replicate that achievement when they face the Azzurri again in the group stage this autumn.
If they are to replicate that feat, Namibia will need to rely upon their older heads and in particular veteran hooker Torsten van Jaarsveld.
The 36-year-old has a wealth of experience in the World Cup - he's been to two and featured in six matches in total.
He's also scored 26 tries in 100 outings since joining Bayonne in 2018, so will need to call upon those attacking exploits if he's to lead Namibia to their first-ever World Cup win.
Italy
Italy are the 'nearly men' of the international circuit. They're perennially placed between Teir One and Teir Two, not quite good enough to compete with their Six Nations counterparts but more capable of dispatching nations with a lower ranking.
Since their first World Cup appearance in 1987, Italy have played 31 tournament matches and won 13. In almost every World Cup, they win two and lose two, falling short against tougher opponents, which is why the Azzurri have never progressed from the group stage.
Head coach Kieran Crowley will be devising a plan to buck that trend, but the task is a tough one. Italy were winless in the Six Nations this year, though they did comfortably beat Romania and Japan in their more recent warm-up fixtures.
If they are to beat France or New Zealand this time, Italy will need some mercurial brilliance, which will mean relying upon young superstar Ange Capuozzo to make something out of nothing.
The Toulouse full-back is an exceptional talent and possesses footwork, which puts even the best defenders on the floor.
Pool Prediction
Predicting who will progress from this group is straightforward and perhaps the easiest of the four pools. That's because New Zealand and France are by far and away the two premium sides, as both are in with a chance of winning the entire tournament.
France have home advantage and more flair than anyone, while New Zealand have experience galore and are just weeks removed from winning the Rugby Championship.
Therefore, it would be a huge shock if either lost to Italy, Uruguay or Namibia. The real test will come when they face against each other. Expect it to be a close encounter with beautiful rugby exhibited by both, however it will be France who prevail, albeit narrowly, as their imperious pack carries them.
France

New Zealand

Italy

Uruguay

Namibia