World Rugby
2023 Rugby World Cup: A Player to Watch From Each South American Team
2023 Rugby World Cup: A Player to Watch From Each South American Team
Rugby World Cup 2023 is just two weeks away and the tournament will see three teams from South America who are packed with talented players.
Aug 27, 2023
by Philip Bendon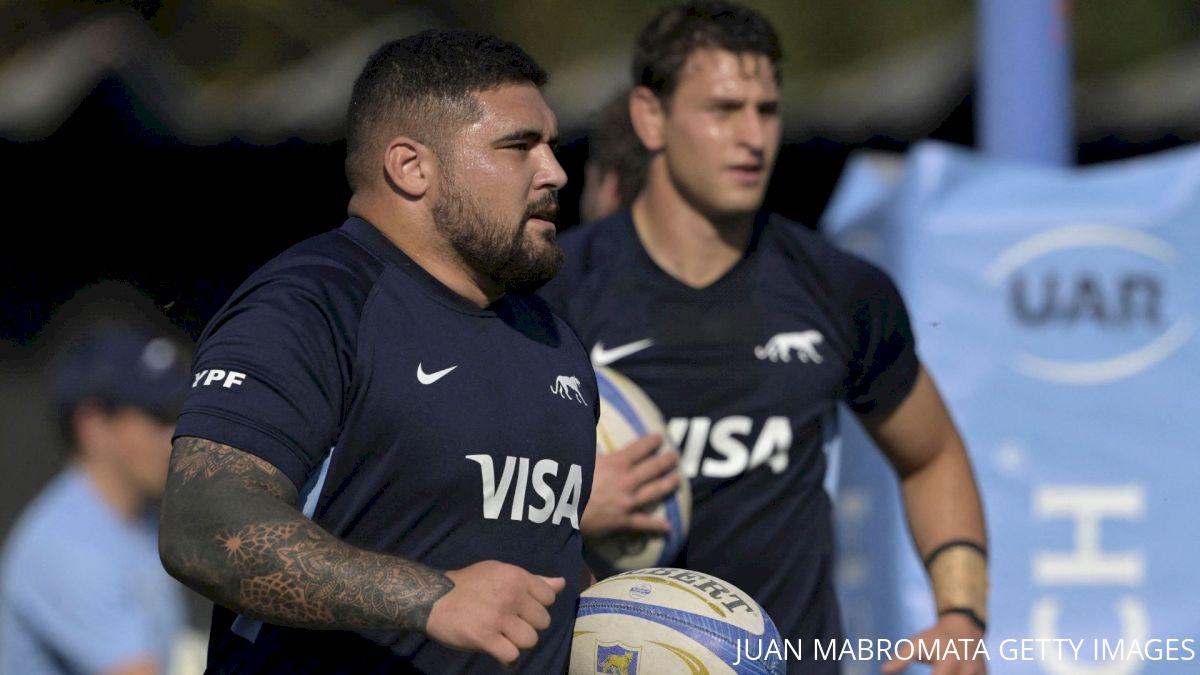 One is a Tier 1 nation. One has had a recent rugby resurgence. One has never been here before.
To paint the picture of South American rugby being just Argentina, and that's it is a shortsighted view; it's one of the sport's fastest-growing regions, with more and more players applying their trades abroad and having the talent to make big contributions on enormous stages.
And stages don't get much bigger than the Rugby World Cup.
Argentina, Uruguay and Chile will represent the continent at the international competition. Though the Pumas — qualifiers for every RWC since the beginning — will be favoured to carry the torch during the pool stage and beyond, the Teros and Condores have plenty to show off, too.
For Uruguay, it's about making a statement that they can be a routinely-feared name from South America (and one that's not Argentina), as with each RWC cycle, it only seems to get better and better. For Chile, it's about not flying to Europe to show up but also to show out in a historic first-ever RWC for the country.
Vamos, indeed.
Here's a look at three names in particular to keep an eye on from the trio of South American teams that'll be participating in next month's Rugby World Cup in France:
Argentina: Joel Sclavi, prop
A member of La Rochelle's back-to-back European Rugby Champions Cup winning rosters in 2022 and 2023, the 29-year-old Sclavi is a well-regarded prop who has frequently featured as a depth piece off of the bench for the reigning and defending European club champions. However, due to recent news and shakeups in the Pumas' squad, Sclavi's role has suddenly increased for Argentina as it tries to manoeuvre around a tough Pool D featuring England, Japan, Samoa and Chile. Benetton man Nahuel Tetaz Chaparro, a longtime Pumas mainstay at the prop slots, was announced earlier this week to have ruptured his Achilles' tendon in a training session and, therefore, has been ruled out of the RWC. It's a huge blow as Chaparro has played 78 times for his country and started for the team in numerous monumental moments, such as Argentina's first-ever win over the All Blacks in 2020. Pumas coach Michael Cheika has opted to give Sclavi his first career start in Chaparro's place for their final RWC warmup match against Spain this weekend, perhaps an exam of sorts (especially in a match Argentina should win without much fuss against a non-RWC foe) for if Sclavi can cut it being the Pumas' man of choice at prop on the biggest stage in world rugby. With 11 international caps to his name, Sclavi's experience winning silverware with his club should come in handy for an Argentina side that's been frequently impressive under Cheika, having defeated New Zealand, England and Australia all on foreign soil in the past calendar year alone. But the RWC will be the barometer for whether the Pumas have truly taken a step forward under their new boss after being eliminated in the pool stage four years ago in Japan, so if Sclavi proves to be a quality fill-in capable of shouldering the load at prop, Argentina might be in business in France.
Uruguay: Gaston Mieres, fullback
Mieres will always be a legend in Uruguayan rugby circles for helping the Teros achieve a spectacular feat in 2015, both by making the RWC for the first time since 2003 and doing it with a team almost exclusively made up of amateur players. He was one of just a few names on the squad who were playing at a professional level at that time, which now the vast majority of the Teros' players named to coach Esteban Meneses' team do as members of Super Rugby Americas side Penarol at domestic club level. But do you know what would be a surefire way for Mieres, who will turn 34 before the end of the tournament, to up his mystique even more? By leading Uruguay, taking part in its third consecutive World Cup for the first time, to spirited performances — and possibly even auto-qualification to the 2027 RWC — in France in what could be his final RWC for the Teros. Mieres, who returned to play club in his home country with Penarol this year after a stint with the Toronto Arrows of Major League Rugby, was excellent in Americas RWC qualifying as Uruguay became the first non-Argentina team to clinch a spot in France and avoided the drama of defeat that plagued the likes of Canada, the U.S. and others later on. Scoring a hat-trick against Brazil to clinch the 2021 South American Championship and send Uruguay to a two-legged playoff against the Americans, Mieres followed it up with a try in the Teros' blistering 34-15 victory over the U.S. in the Montevideo leg to clinch Uruguay qualifying for the RWC as the Americas 1 representative for the first time. Uruguayan rugby is in a better place since Mieres helped take it back to the promised land eight years ago, and as he enters the latter stages of his career, his final acts could produce even more magic.
Chile: Martin Sigren, flanker
Perhaps the poster child for the meteoric rise of Chilean rugby, Sigren may only be 27, but for what he's done for his country as it awaits its debut in the RWC in just a couple of weeks, he's a worthy captain, as he's been named by Condores coach Pablo Lemoine. While the vast majority of Chile's national team plays at club level domestically with Super Rugby Americas side Selknam, Sigren — a former star for the Santiago-based side himself — eventually went against the grain and became the first Chilean rugby player to sign a contract with a professional team in England, where he played a season with the Doncaster Knights of the RFU Championship. Instrumental in Chile's magical run to RWC qualification, in which it defeated both Canada and the United States to book its place in France, Sigren helped turn the country's rugby fortunes around from being annihilated 73-0 by the Maori All Blacks in 2018 to helping get his country into the RWC for the first time just five years later. Now seeking a historic first victory in an already monumental moment for the Condores, Chile has already blown apart its previous ceiling of what was previously thought to be possible and is playing with the pride of its people behind it with absolutely nothing to lose. For Sigren, the Condores' best player and the driving force who has been critical in making it all possible, he'll be playing with his heart on his sleeve. He will be on the lookout to be able to produce moments of magic in Chile's RWC games, especially the ones that should be the most competitive — against Samoa on Sept. 16, and against South American foes Argentina in the Condores' pool stage finale Sept. 30.