World Rugby
All Blacks vs Springboks Live Updates From Twickenham Stadium
All Blacks vs Springboks Live Updates From Twickenham Stadium
New Zealand vs South Africa live from Twickenham Stadium as the Springboks currently lead the All Blacks 28 - 0 in what would be a record victory.
Aug 25, 2023
by Philip Bendon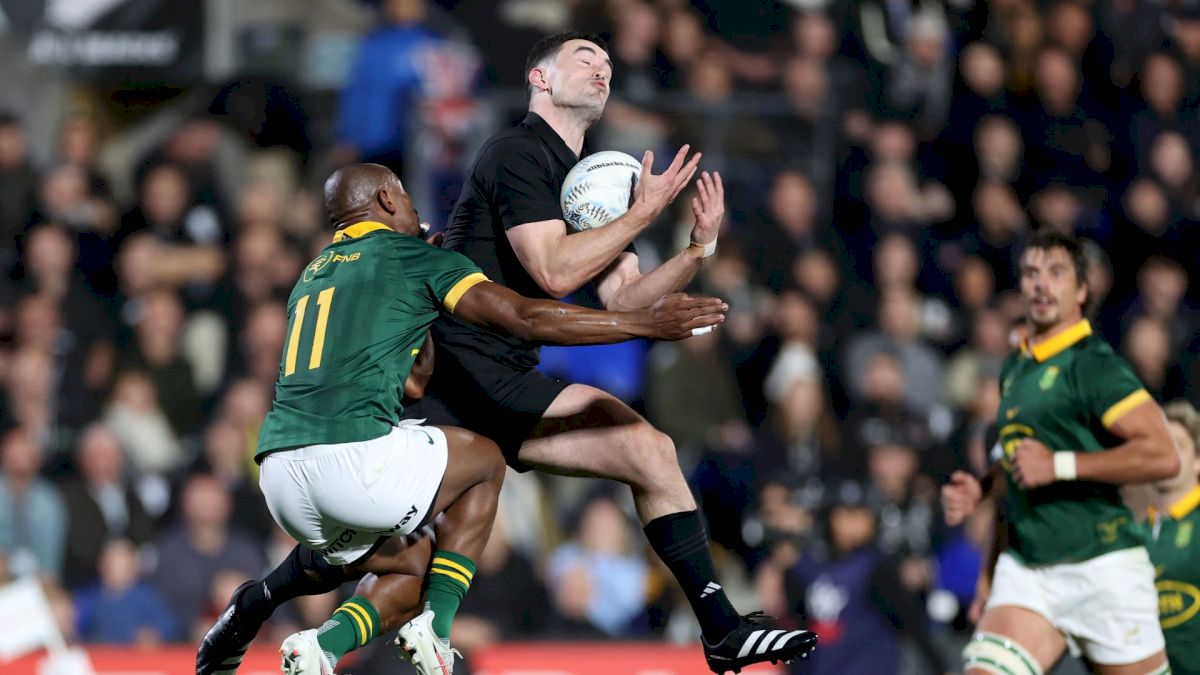 All Blacks vs Springboks Live Updates
Full Time: That's it, folks. Thank you for checking in with us here at FloRugby. That was a record defeat for the All Blacks breaking their previous record 21 point defeat to the Wallabies in 1999. This will hurt like no other loss and in short throws into disarray the All Blacks World Cup campaign. Full details will follow in our FloRugby match report.
Min 76: The Boks make yet another break from deep, the ball goes through the hands as Kurt-Lee Arendse offloads to Damian Willemse who drops it cold and ends a certain try. Despite this the chants of Bokke Bokke Bokke rain down at Twickenham.
Note: The attendance numbers are announced, and there are over 80,000 fans here this evening. A unique atmosphere as the Springbok fans heavily outnumber their Kiwi rivals. Every play the Boks have made has been met with a cheer that would rival the Collesium in its heyday. This has been a heck of a venture for everyone but the All Blacks players and coaching staff.
Min 70: A moment of individual brilliance from replacement Cam Roigard. The halfback had it all to do with breaking from the halfway line but got there for the All Blacks first points of the match.
Min 68: CONVERSION: 35 - 0, yes that's right... The Springboks are THIRTY-FIVE points clear of their biggest rivals.
Min 67: TRY! The Boks are in again! This time, it is Kwagga Smith that is 33 - 0 to the South Africans. This is looking like a record night for the All Blacks and all the wrong reasons.
Welcome back to our live coverage of the All Blacks vs Springboks match at Twickenham Stadium in London. Unfortunately, our previous update page had some technical difficulties.
Currently, the Springboks are leading the All Blacks 28 - 0 in what would be a record defeat for New Zealand, whose previous biggest losing margin was 21 points.