Rugby Football Union
Does English Rugby Have A Discipline Problem Ahead Of Rugby World Cup 2023?
Does English Rugby Have A Discipline Problem Ahead Of Rugby World Cup 2023?
England Rugby have had a tough built up to Rugby World Cup 2023 with two of their most important players picking up bans for dangerous tackles.
Aug 25, 2023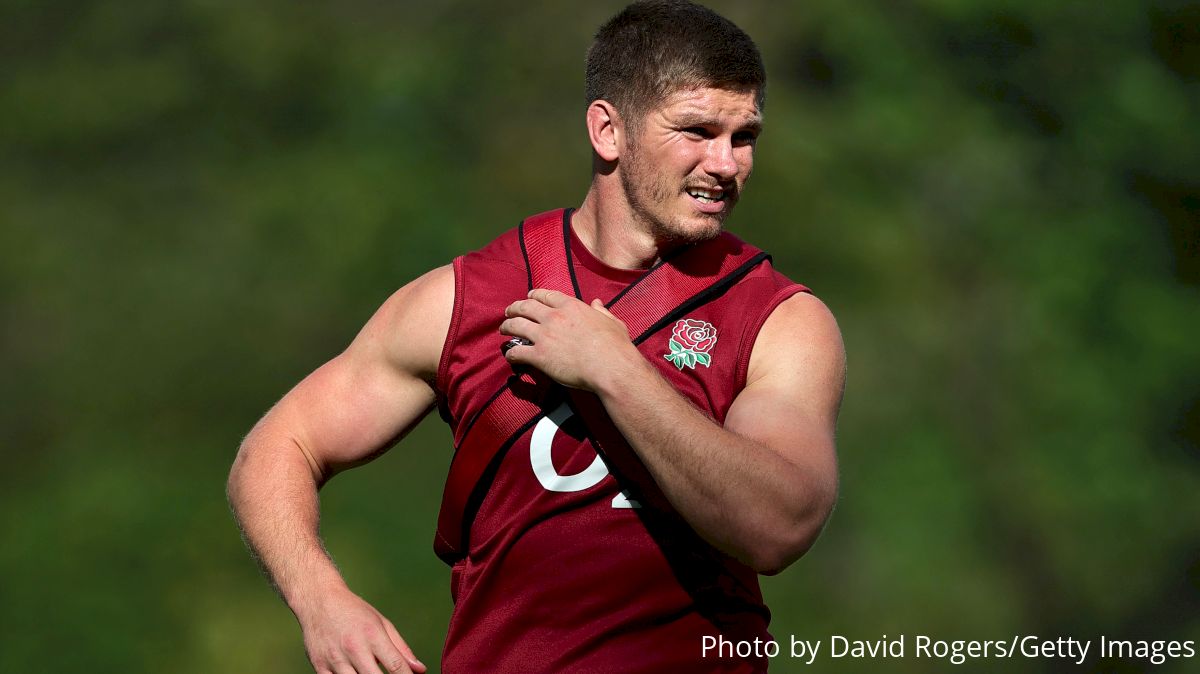 Not everything which happens on the field of play can be attributed to a head coach. But a team's passion and discipline, regardless of the circumstance, always falls squarely at their feet.
Ten years ago, when Wales were in their heyday, riding high off adrenaline and an unswayable belief that they cared more than anyone else, Warren Gatland was the figure who received the plaudits.
And deservedly so. He managed to create an environment in Wales which bred comradery and an undying want to play for your fellow 14 starters.
But when things go badly, and the passion drops and discipline goes out the window, it's the head coach who must face the music and answer for the misgiving of their team.
That's exactly the position which Steve Borthwick finds himself in after two of his players were ruled out England's opening two fixtures in the Rugby World Cup.
The first was Owen Farrell, who initially had a red card rescinded by an independent panel set up by the Six Nations, only for World Rugby to successfully appeal that decision, meaning Farrell now faces a four-match ban for a shoulder tackle he committed against Wales.
While that saga was still brewing, fellow Saracens player Billy Vunipola got involved in the action with another high tackle, this time committed against Ireland's Andrew Porter.
Vunipola's tackle was investigated by a disciplinary panel which deemed the hit to be illegal, warranting a three-game ban.
All this means the two Saracens stars are set to miss England's matches against Argentina and Japan in the upcoming World Cup.
It's no doubt a situation which Borthwick is livid about, not least because he is receiving heat from the media about growing concerns that England have a discipline issue.
After the Ireland game, matchday captain Courtney Lawes did admit discipline was a growing concern for England, as their final preparations for the Rugby World Cup continue to be marred by controversy.
"We really hurt ourselves in certain areas [on Saturday], way too many turnovers, discipline an issue again. So we're pretty disappointed with that."
He did defend the actions of his back row partner, upholding that it was a mistake but an unintentional one made in a "split-second".
Regardless of whether Vunipola intended to get lower, his tackle was too high and therefore judged, correctly, to be illegal.
It's no secret governing bodies like World Rugby are slowly trying to implement stricter tackling laws to prevent long-term head injuries in the sport.
Everyone understands that adjusting to these law changes will take time, but if you don't make the shift quickly enough, you will get penalised, and that's where England find themselves now.
When you have two players in quick succession succumbing to these rule changes, it begs a larger question about whether the discipline within the wider squad is waning.
Farrell himself is no stranger to a tackling controversy. Earlier this year, he took part in enforced tackle training after receiving a straight red in a Premiership fixture.
However, his reputation is perhaps larger than his actions. Farrell, despite the controversy, has not been penalised particularly heavily on the international circuit.
And accusations launched against the wider England squad may also be a little premature. During the latest Six Nations, the team conceded 51 penalties, a relatively average score - ten less than Scotland, who conceded the most overall.
That said, England were reduced to 12 men in their second test against Wales after Ellis Genge was carded for collapsing a scrum, Farrell was binned for his tackle, and Freddie Steward saw yellow for an inexplicable hit on an airborne Josh Adams.
Many people will jump to judge England for that situation, but in actuality, Genge and Steward's yellows are fairly common occurrences across the game.
The tackles made by Farrell and Vunipola are the real issue, drawing into question the methods of England's defence coach, Kevin Sinfield. Coming from a Rugby League background may be influencing how Sinfield is addressing the tackle zone, though with new rules coming in to lower the point of contact, that approach is quickly becoming outdated.
It's, of course, speculative as to whether Sinfield is telling his players to aim higher. What we can say, though, is that England is edging closer to lawlessness.
Two bad tackles don't make the team as a whole ill-disciplined, but it's a trend Borthwick will want to address quickly if his team are to have any chance of making a swift recovery this autumn.