French Top 14
Key Takeaways From Round 1 Of The 2023-2024 Top 14 Season
Key Takeaways From Round 1 Of The 2023-2024 Top 14 Season
The return of the Top 14 threw up plenty of surprises in its opening weekend. Here, we take a look at the teams that shined and the sides that stuttered.
Aug 22, 2023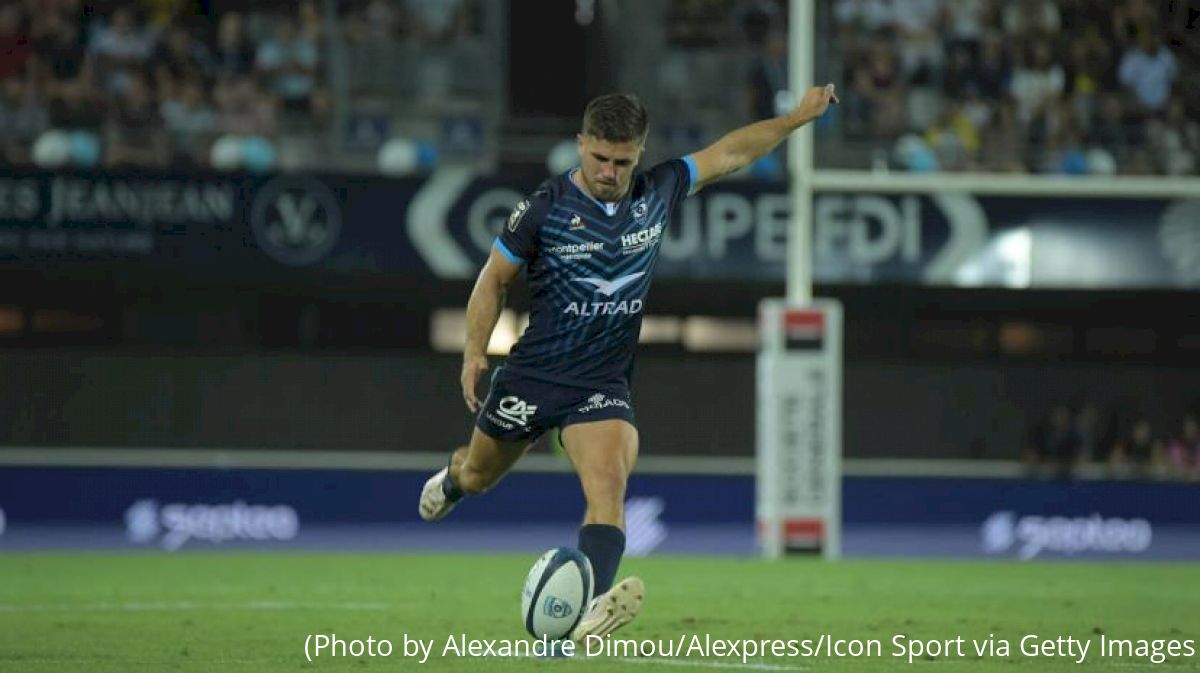 It feels like it was only yesterday that Toulouse was lifting the Top 14 trophy at a packed Stade de France.
And now, with the World Cup fast approaching, the Top 14 has rumbled back to life.
Many of the league's star players are absent, as they serve prolonged time on international duty, but even in their absence, the league continues to thrill and serve up plenty of drama to dissect.
There were some surprise results, a few moments of magic and some truly atrocious performances.
Among them, Bayonne beat Toulouse, though the reigning champions fielded a complete second-string outfit, making the result much less of a shock.
Here, we look at the teams that shined the sides that slumped and the one team that will shock the league this season.
#TOP14 - J1
🎥 Découvre le premier classement des plus beaux essais de la journée !

5⃣ P. Dakuwaqa | @SFParisRugby
4⃣ X. Mignot | @LeLOURugby
3⃣ N. Deporteere | @UBBrugby
2⃣ T. Millet | @OyonnaxRugby
1⃣ R. Baget | @avironrugbypro

Lequel préfères-tu ? pic.twitter.com/UDNIiMovHK

— TOP 14 Rugby (@top14rugby) August 21, 2023
Who Impressed?
Montpellier
After winning a maiden Top 14 title in 2022, Montpellier endured a rather drab follow-up season, ending things on a bit of a whimper.
However, the team started this campaign with a new injection of energy, beating the league finalists and Champions Cup winner, La Rochelle, 26-15.
The first half was a closely fought affair that ended in a 10-10 stalemate. Then, Montpellier mounted a second-half surge that gained momentum when front-row replacement Vano Karkadze powered over from close range to put Montpellier ahead right after the break.
From that point on, a supremely composed Louis Carbonel dictated the game, managing the speed of attack well before taking his chances in front of the posts to edge Montpellier out of reach.
The result was made all the more impressive given the talent still available in the La Rochelle backline, which included Teddy Thomas, Ihaia West, debutant Jack Nowell - who started in the center - and Tawera Kerr-Barlow.
Oyannax
There's always a fear that newly promoted teams will struggle to adapt to the pace and power of a better league, but Oyannax quickly quelled all such angst with a dominant 36-17 hammering of Clermont on Saturday.
The winners of Pro D2 were an attacking colossus last season and have picked up right where they left off, putting Clermont to the sword with a composed and disciplined second-half display.
A particular highlight of the performance was a craftily worked set piece off a scrum, which resulted in Theo Millet crossing the whitewash untouched.
. @OyonnaxRugby a signé son retour en #TOP14 de la plus belle des manières 🙌 pic.twitter.com/xLh2G178ev

— TOP 14 Rugby (@top14rugby) August 22, 2023
Who Failed to Impress?
Perpignan
Perpignan finished second from bottom in June, so it had to face Grenoble in a playoff game with their future in the top flight on the line.
They won that game but seemingly have not done enough to address their ragged form, as they opened their league campaign with a thumping 29-7 loss to Stade Francais.
Losing to the pink Parisians is nothing to be ashamed of, but the manner of the defeat is.
If Perpignan is to stay in the Top 14, it will need to tighten up its defensive displays and give the backline license to thrill. At the moment, it's all a bit too pedestrian.
Toulon
After the heartbreak of missing out on the playoffs by just two points, Toulon should have returned with a desire to put the record straight.
For 70 minutes, they did manage to do that, running toe to toe with Lyon, thanks to the accurate goal-kicking of fly-half Enzo Herve.
They even led by two points with 10 minutes remaining but folded once winger Zavier Mignot scampered over for his second try of the game.
From then on, the visitors looked placid and flustered and decided to play out from their half when the pressure from Lyon was mounting. That brash decision-making led to a handling error, which Jerome Rey pounced on to covert for Lyon and take the game away from Toulon.
The Team That Will Shock The League This Season
Getting promoted is always a tricky mountain to manage. Teams can quickly go from being the best around to the bottom of the pack, denting egos and creating friction within the dressing room.
The worst possible outcome is an instant drop back into Pro D2, a fate many think will befall Oyonnax.
However, they may be set to surprise this season and follow in the footsteps of Bayonne, which was promoted a year before and just missed out on a spot in the Top 14 playoffs this summer.
In truth, Bayonne's rise had much to do with the established top-level talent brought in that summer, elevating the overall squad to another dimension.
Oyonnax has been nowhere near as busy since earning promotion and possess few notable household names, but that may play in the team's favor.
Trying to fix something that isn't broken doesn't always work. Sometimes it can lead to disaster, especially when there's no indication that Oyannax is approaching breaking point.
The city in which the side operates may be tiny. Still, their on-field performances over the last 12 months have been characteristically opposed to the region's size, as Oyonnax topped the Pro D2 with a hefty points total of 111, over 20 points clear of the nearest competitor.
They also had an overall points differential of 447. To put that into context, Toulouse finished with a differential of 208 - the best in the Top 14.
Oyannax's 36-17 demolition of Clermont on Saturday showed that the newly promoted men from eastern France have no intention of slowing down.