World Rugby
How Owen Farrell's Overturned Ban Will Affect England At RWC2023
How Owen Farrell's Overturned Ban Will Affect England At RWC2023
The shock decision to rescind Owen Farrell's red card has put England on better footing heading into the World Cup this autumn.
Aug 16, 2023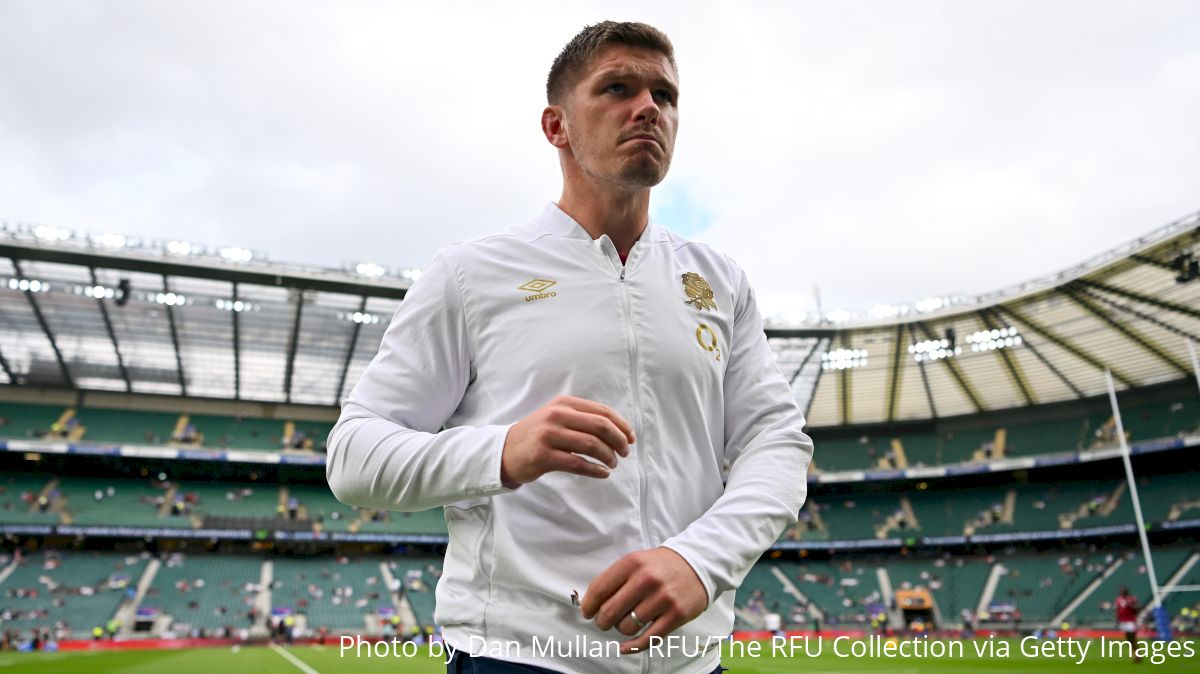 Very rarely does the rugby world unite in mass outrage. So often, the sport is fractured by partisan opinions and specific loyalties to nations, making it almost impossible to have unanimous agreement on any issue.
However, after an independent disciplinary panel ruled that Owen Farrell's red card, administered over the weekend in England's tight win against Wales, was given incorrectly, all hell broke loose.
Almost everyone expected the decision to be upheld. The question going into the hearing was not whether it was a red, but rather how long a ban Farrell would serve.
That was until the panel judged that "the foul play review officer was wrong, on the balance of probabilities, to upgrade the yellow card issued to the player to a red card."
Farrell originally was shown yellow for his high tackle on Wales' Taine Basham, before the card was bumped up to a red by the new 'Bunker' review system.
What originally went against the England fly-half worked in his favor when the panel met, as they deemed that Jamie George's involvement in the tackle caused Basham to change direction, thereby adding a level of mitigation to the hit.
After fears that Farrell was set to miss England's two remaining warm-up matches against Ireland and Fiji, and potentially their World Cup opener to Argentina, Steve Borthwick can rest easy knowing his captain is freely available in the coming weeks.
So where does this leave England, and more specifically Farrell? The obvious point is it means he will not miss any of the World Cup, which is a massive boost for the nation.
𝗢𝘄𝗲𝗻 𝗙𝗮𝗿𝗿𝗲𝗹𝗹: 𝗱𝗶𝘀𝗰𝗶𝗽𝗹𝗶𝗻𝗮𝗿𝘆 𝘂𝗽𝗱𝗮𝘁𝗲

— England Rugby (@EnglandRugby) August 15, 2023
Farrell is by far the most accomplished No. 10 in England's ranks and should be their outright starter. His cool and collected on-field presence, not only with ball in hand, but also in leading others by example, is an invaluable asset that puts him above George Ford and Marcus Smith in the pecking order.
The fact that he's just led Saracens to another Premiership title should act as a timely reminder of his brilliance and indicates how big a loss he would have been, had the ban been upheld.
Now, Borthwick can plan for the crucial opening match against Los Pumas in Marseille on Sept. 9 with Farrell in his arsenal. That contest likely is to determine who tops the pool and subsequently progresses to the quarterfinals with the more favorable draw.
Having Farrell involved gives England the greatest shot possible at righting the wrongs of last season, where they lost to Argentina at Twickenham, and picking up a win.
There will still be plenty of turbulence in the weeks leading up to that game, as the whole red card affair has once again put Farrell's tackle technique in the spotlight.
He's been called out before for shoulder charges when playing for England - a loose tackle on South Africa's André Esterhuizen in 2018 springs to mind - and just earlier this year he served a short ban for a reckless tackle in the Premiership which earnt him a red and a few sessions in tackle school.
Farrell's tackling has been criticised before and it'll likely be criticised again. It's a bit late now for the 31-year-old to completely change his ways, but that doesn't mean Borthwick should lose hope in him.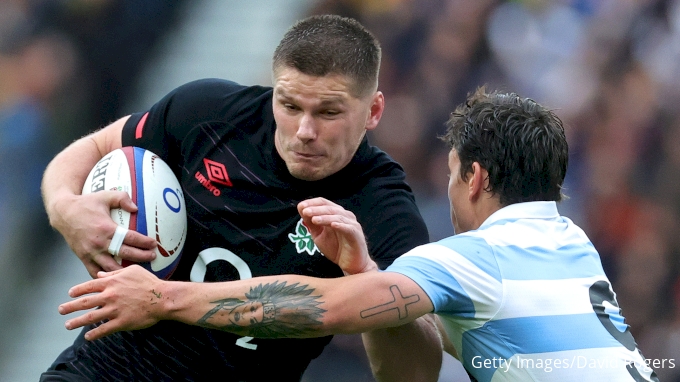 What the England head coach can do though is act cautiously and give Ford and Smith some game-time in the final two warm-up matches to ensure they're ready to step in, should the unthinkable happen and Farrell bows out through injury or another wayward tackle.
Ford particularly could do with some game time, given he's only featured for England once in over a year.
When asked by BBC Sport about Farrell's rescinded red card, Ford was thoroughly equanimous in his support for his captain: "Obviously it's great news for us and we are over the moon as a squad.
"My role doesn't change in terms of what I have tried to do from day one, come in and help and support and lead the team as much as I can."