Premiership Rugby
England's Burning Fly-Half Conundrum Heading Into Rugby World Cup 2023
England's Burning Fly-Half Conundrum Heading Into Rugby World Cup 2023
England has three talented fly-halves on its 2023 Rugby World Cup squad. The question now facing head coach Steve Borthwick is who will start?
Aug 11, 2023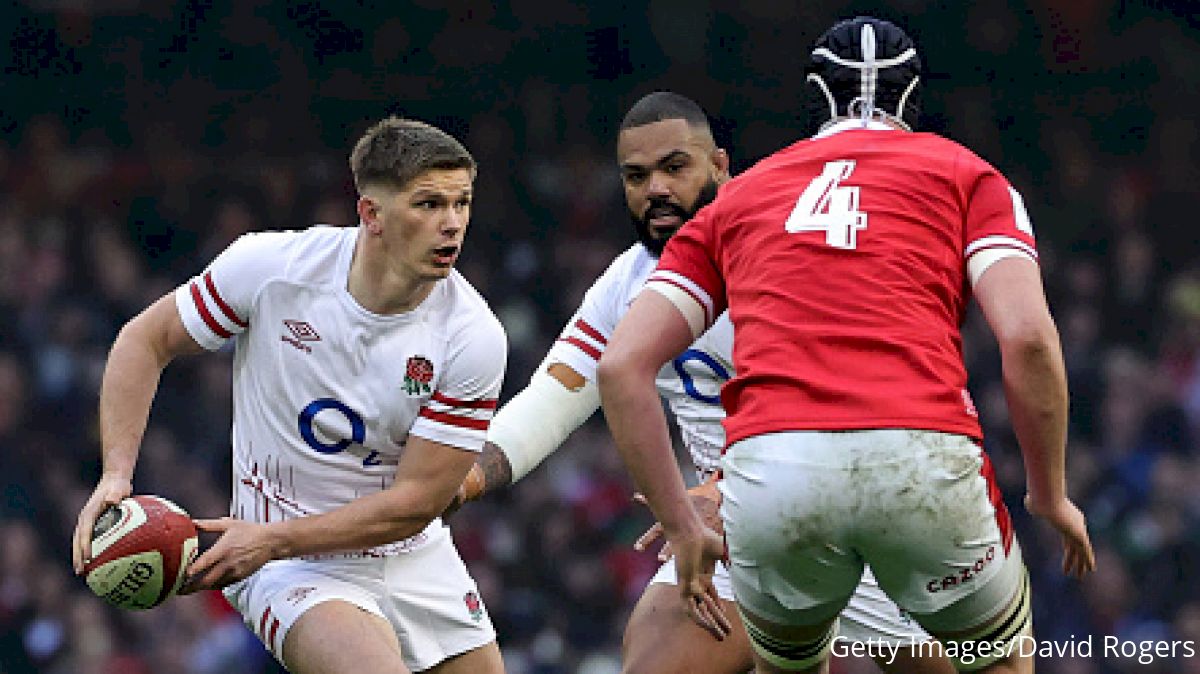 Sometimes, having a few options in one position is a good thing. It shows the team has depth and gives coaches a chance to tinker and play around with what works best, not just for them, but for the team as a whole.
However, sometimes a spoil of riches can create its own problems. If left to linger, a question of who should start begins to rage and slowly takes over the entire conversation surrounding the squad.
That's the situation that has befallen England over the last few years, as commentators continue to ruminate over who should start at fly-half for England.
For a period under Eddie Jones, the Ford-Farrell (Owen Farrell/George Ford) axis bore fruits and unquestionably was the preferred option, as England reached a World Cup final with that specific system in use. Then, Marcus Smith entered the fray and disrupted the flow.
Fans were drawn to the flashy, all-out attacking style Smith brought to the field, and Jones responded to that thirst by giving Smith a shot at a starting spot, right before he got the sack.
With the introduction of Steve Borthwick, Smith's role has been less clear. At first, it appeared Farrell was considered the first choice, after being selected as captain for the Six Nations. But it only took a few poor performances from Saracens talisman for Smith to replace him.
For the remainder of the tournament, Borthwick chopped and changed between the two playmakers, never settling on a preferred option.
And that indecision has carried into the summer warm-up games, where Smith started in the first test against Wales, only for Farrell to come in as the starter for the rematch this weekend.
To make matters even more complicated, Ford is back in the fray, following a short stint in the international wilderness, so Borthwick now has the tools to re-instill the Ford-Farrell axis.
All this leaves plenty for the England head coach to mull over, yet with the World Cup less than a month away, the time for contemplation is short.
Once the tournament starts, he should have an idea of how he wants to play and who he wants to play it.
This all begs the question - who should Borthwick start at fly-half?
It's a very subjective question if looked at through a personal lens, but if we consider the style Borthwick evidently wants England to play, the answer becomes much clearer.
Whereas Jones, in his latter days in charge, clearly was building a complex route of attack, Borthwick is constructing a much simpler style.
It's one built upon solid defense, hard running in the midfield and territorial kicking, rather than risk-taking attacking rugby. That all means pragmatism is preferred over unpredictability.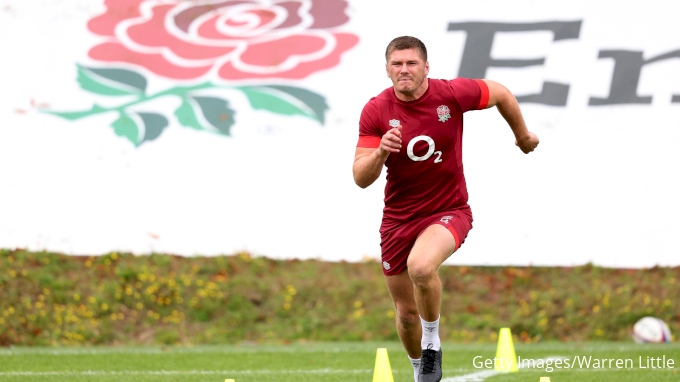 Simply put, Farrell suits the system better than Smith. He's the older head with more experience, he knows how to manage a game and he excels at territorial kicking.
A weakness that recently has appeared in Farrell's game is his erratic goal kicking, though Smith is not enough of a marksman in front of the posts to make that a difference-maker.
Having said that, Farrell's impeccable performance in the Premiership final was a lasting reminder of his greatness, beyond the goal kicking.
Throughout the 80 minutes, he marshalled the Saracens pack to perfection, looked effortlessly calm under the high ball and kicked with pinpoint precision to gain territorial advantage.
Amongst all of that were a few flashes of excellence - an out-the-back offload and a 50/22 were particular highlights.
Of course, Smith offers a different set of skills entirely, which, when deployed correctly, can rip open any opposition. His goose step and improvisational skills are tantalizing to watch and can be the ultimate difference-maker in close contests.
However, in test rugby, and especially in the World Cup, those risky rolls of the dice easily can backfire. And for Borthwick, a man so clearly set on taking as few risks as possible, taking chances feels like a step too far.
That's why Farrell feels like his No. 1.
It's worth bringing Ford's name into the fore at this stage, as the Sale Sharks player is of a similar mold to Farrell - calm, accurate and reliable.
He's also got a brilliant track record with Borthwick – the pair won the Premiership together with Leicester Tigers.
"𝗜'𝗺 𝗮 𝗽𝗿𝗼𝘂𝗱 𝗘𝗻𝗴𝗹𝗶𝘀𝗵𝗺𝗮𝗻 𝗮𝗻𝗱 𝘄𝗲 𝘄𝗮𝗻𝘁 𝘁𝗼 𝗿𝗲𝗽𝗿𝗲𝘀𝗲𝗻𝘁 𝘁𝗵𝗲 𝗳𝗮𝗻𝘀 𝘁𝗵𝗲 𝗯𝗲𝘀𝘁 𝘄𝗲 𝗰𝗮𝗻"

🗣️ @owen_faz

— England Rugby (@EnglandRugby) August 10, 2023
Yet the big thing working against Ford is his game time in an England jersey.
He hasn't played for the national team for over a year, meaning he doesn't have a strong enough bond with the current crop to warrant having a starting role.
Also, given that Borthwick values power running in the midfield, championed by Manu Tuilagi and Ollie Lawrence, there's no longer room for the Ford-Farrell axis.
There's only room for Farrell at 10 and Smith on the bench, given his experience with the current squad and X factor skill set off the bench.
He gets a lot of heat, but in the end, it's Farrell or bust for Borthwick.