World Rugby
France Overpower Ireland To Secure Third Consecutive World U20 Rugby Title
France Overpower Ireland To Secure Third Consecutive World U20 Rugby Title
France defeat Ireland 50 - 14 in the World Rugby U20 Championship final at the Athlone Stadium in Cape Town to secure a third consecutive title.
Jul 14, 2023
by Philip Bendon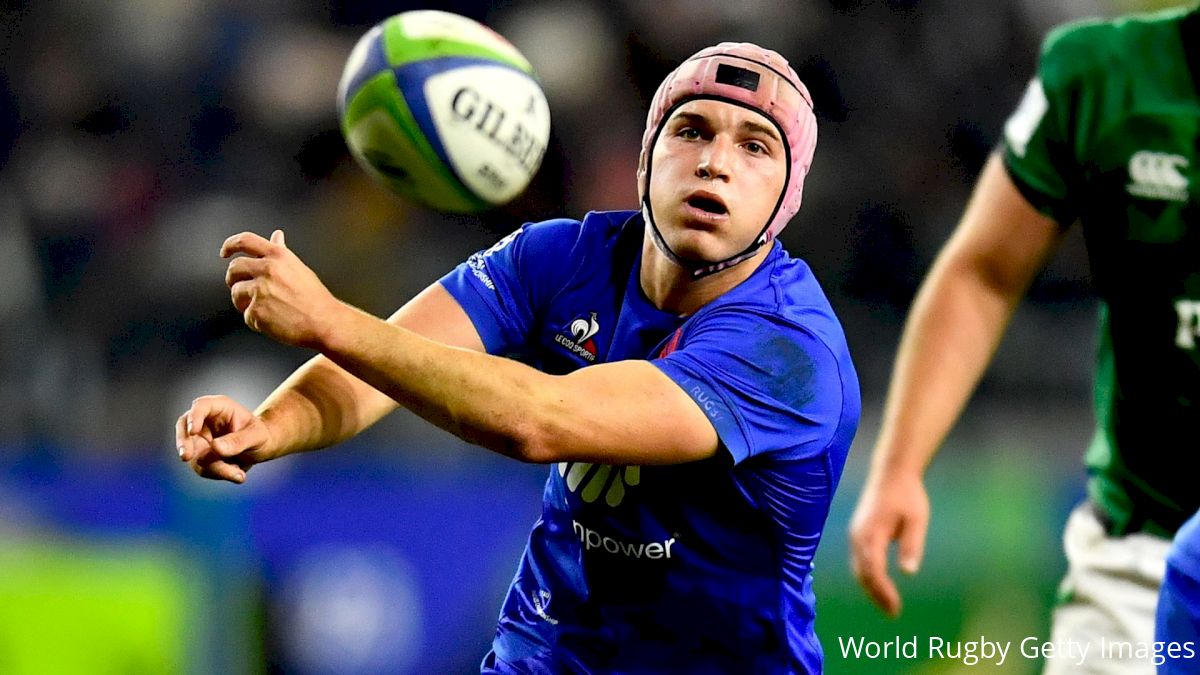 France secured a third consecutive World U20 Rugby Championship title this evening with a resounding 50 – 14 victory over Ireland.
Getting revenge for success Six Nations losses to the Irish, Les Bleus exploded in the second half to score 33 unanswered points.
To the fore was the giant figure of Posolo Tuilagi, who, at 150kg, has simply had his way with the Championship this season.
Single-handedly demolishing Irish breakdowns, Tuilagi was once again a man amongst boys and appears to have all of the ability of father his Henry.
Get over here! Posolo Tuilagi man handling the Irish scrum-half so easily 💪 #WorldRugbyU20s #IREvFRA pic.twitter.com/PgpZH2yceZ

— RugbyPass (@RugbyPass) July 14, 2023
Ireland fought gallantly as they have through what has been an unbelievably challenging Championship due to the off-field tragedies experienced by the squad.
Trailing by just three points at the half, it was the yellow card to prop Paddy McCarthy proved costly as France scored two quick-fire tries in his absence.
From here, the men in green were chasing the game, but their usual cutting-edge accuracy abandoned them at costly moments.
A lightning start! ⚡️#FutureIsGreen | @PwCIreland

pic.twitter.com/5kUJUZDMRj

— Irish Rugby (@IrishRugby) July 14, 2023
Speaking post-match, Irish captain Gus McCarthy pointed to his side's lack of composure: "The French did their analysis, and it just came down to our drill wasn't good enough on the day."
Adding his compliments to their opponents, McCarthy continued, "All credit to the French. They put us in a place we hadn't been before. We really struggled defensively. I'm really proud of the boys. They stuck in there and gave it our all, always chasing back."
Despite the lopsided result, there can be no doubting the two sides were the class acts of this year's championship, and these players will go on to continue their rivalry at the senior level.