Rugby Football Union
Are the Chessum Brothers the Future of the England Second Row?
Are the Chessum Brothers the Future of the England Second Row?
With the England second row still up for grabs, is there a chance we see the Chessum brothers line up together?
Jul 14, 2023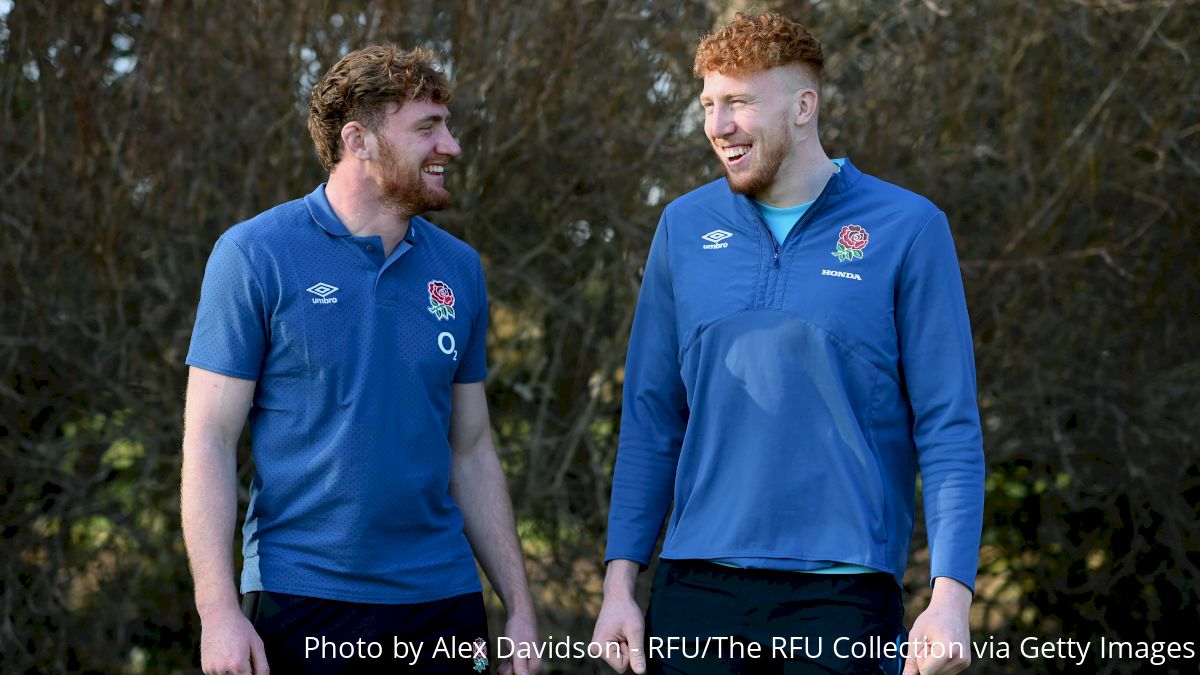 England rugby is in a state of flux. Heading into the World up, the nation is at odds with itself, still unsure over the best combinations in many positions across the starting fifteen.
There are, of course, names that are given on the team sheet, but they, too are fast becoming an endangered species.
Just a year ago, Maro Itoje was considered one of the best second rows in the world, dominating the breakdown and tackle area in every contest he appeared.
However, following a year of underwhelming performances riddled with inconsistency, his space in the England pack is beginning to look a little unsettled.
As England prepare themselves for a busy Autumn in Paris, it's hard to imagine Itoje not getting the nod, but if his performances continue to hover around levels of mediocre, head coach Steve Borthwick may begin to look towards other avenues.
One figure who may get a proper look is Ollie Chessum. The young Leicester Tigers star already has a good relationship with Borthwick, as they worked together during the midland club's title-winning season in 2022.
Chessum has since taken a leading role for England under Borthwick, featuring throughout the Six Nations in the second row. The mix of physicality, lineout efficiency, high work rate and diligence which he brings to the team has been invaluable and made him arguably a better asset to the side than Itoje, whose form has been lacking.
The 22-year-old has been placed on England's injury reserve list as he tries to get on the mend ahead of Paris. He will no doubt be hoping he can recover in time to make an appearance in the World Cup, which feels very much within the realm of possibility given how unsettled the England second row still feels.
Whereas in previous years there were four established players vying for a starting spot, the positions of four and five are much more open.
🎦 𝐏𝐎𝐒𝐓-𝐌𝐀𝐓𝐂𝐇 𝐂𝐇𝐀𝐓

Following his Leicester Tigers debut, Lewis Chessum caught up with brother, team-mate and special guest 𝗟𝗧𝗧𝗩 reporter Ollie Chessum for a chat.#LEIvLIR 🐯☘️ #COYT 👊 pic.twitter.com/o6KQOoYKE8

— Leicester Tigers (@LeicesterTigers) March 29, 2022
Courtney Lawes remains highly injury-prone, Nick Isiekwe and Jonny Hill haven't been favoured, while George Martin and David Ribbans lack international experience.
It's only really Itoje who has a level of notoriety in the role, and even then, his form has wavered in recent months. That has left a huge gulf for Borthwick to fill, and in some sense, Chessum has filled that void.
Yet if Itoje continues to struggle for form, is there a possibility that someone else is pulled into the mix?
The chance of their being a left-field introduction is highly unlikely, but if there's any chance of something outlandish happening, it's likely to be original from the under-20s squad.
Over the course of the last couple of weeks, the U20s have been competing in the World U20s Championships in South Africa. The competition gives a chance for up-and-coming athletes to show off their worth and stake a claim for future roles in first teams.
England has had some star performers, but few have caught the eye quite as much as Lewis Chessum, the brother of Ollie. Lewis may be the younger one, but you wouldn't know it if you gazed upon the six-foot-nine giant. He's a hulking figure and has consistently used that brawl to batter and bruise oppositions. That sheer size is a huge asset in professional rugby and would not look out of place in the England first team.
Of course, it would be a huge step if Lewis were to make it into Borthwick's team and incredibly unlikely given that the training squad has already been selected, but his introduction would nonetheless be a highly interesting one.
The ferocity which Lewis brings to the pitch is hard to ignore. Whenever he walks onto the field he's already frothing at the mouth and heaving aggressively, as if he's ready to pummel the nearest person to him. That intensity has driven him thus far and will fuel him in years to come, especially with England's second row being so open.
There's also the extra pull of having your brother play alongside. If Lewis were to feature next to Ollie, the two would no doubt possess a telepathic understanding which comes from growing up together. At times it's easy to forget the teamwork involved in playing in the pack, which would be a huge asset for England.
With all the uncertainty circling the Borthwick squad, a Chessum reunion feels highly outlandish but might be a card pulled from left field which ignites an English title charge.
Lewis Chessum made his England U20s debut tonight, just weeks after his older brother Ollie made his senior England debut 🌹

A huge few weeks for the Chessum family ❤️ pic.twitter.com/W2mRivmikN

— England Rugby (@EnglandRugby) February 25, 2022