World Rugby
'He Shows Size Doesn't Matter, That You Can Still Hit The Big Guys'
'He Shows Size Doesn't Matter, That You Can Still Hit The Big Guys'
RugbyPass had a very Welsh lunchtime the other day in Cape Town – a big interview and a second-floor in-person rendezvous.
Jul 5, 2023
by RugbyPass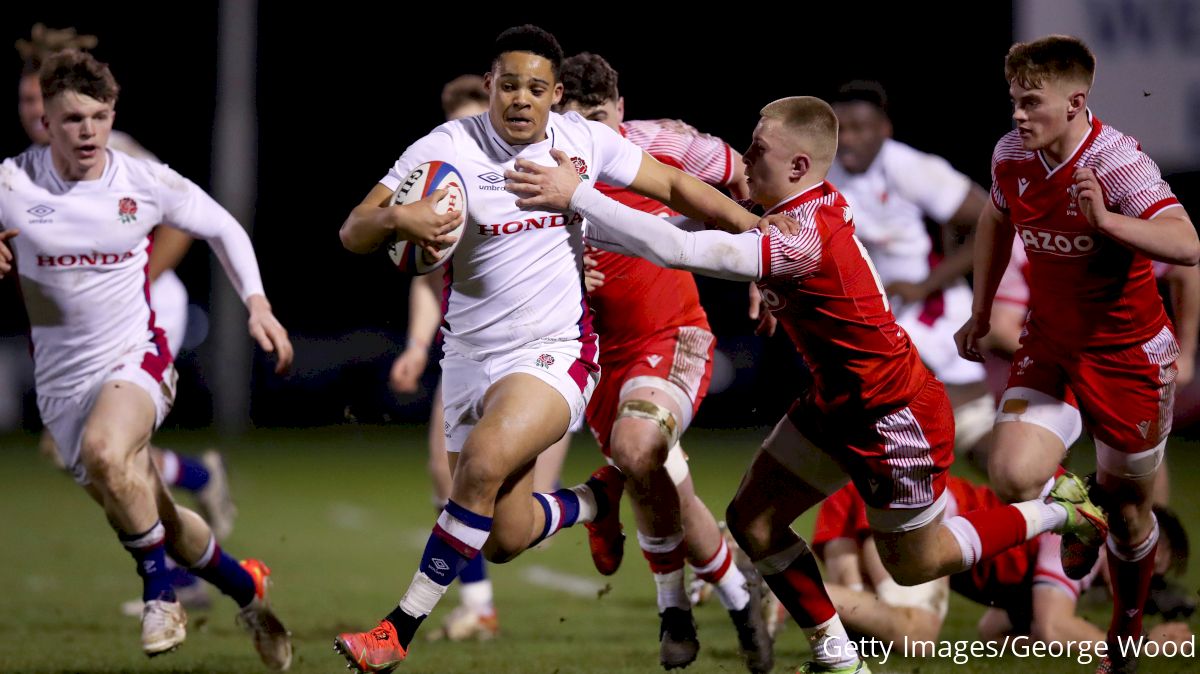 RugbyPass had a very Welsh lunchtime the other day in Cape Town – an interview with the legendary Sam Warburton over Zoom getting followed by a second-floor in-person rendezvous with U20s full-back Cameron Winnett.
The ex-Wales skipper wanted to know who we were going to interview, and after he was told it was Winnett, he said he had heard good things about him but hadn't met him personally.

One person he did very much know was Mark Jones, the interim age-grade head coach who was appointed in May following the team's wooden spoon Six Nations.
"They have had a massive improvement under Mark Jones, and he has done some massive things already," enthused Warburton.
Wales leading New Zealand 19-5 at halftime in Paarl, before losing by a point, was no fluke; they genuinely played well and demonstrated clinical attack in a game that ended with a four-try bonus point in the 27-26 loss.
They also looked sharp in the second half versus Japan, coming from behind to pick off Japan 41-19, and they now will wrap up their pool schedule when clashing with unbeaten France in Athlone on Tuesday.
That match will be a true barometer of the work getting quickly done under the recently appointed Jones.
It was just over 15 weeks ago when the Byron Hayward era ended with a humiliating 67-17 loss to the French in Oyonnax, and that margin must now close, especially as Sebastien Calvet Pool A leaders have opted to make 11 changes to their team after swatting aside New Zealand 35-14 last Thursday.
One player who has been retained by the French, though, is rising star Pololo Tuilagi, whose 145-kilogram presence generated headlines last week following his delayed arrival in South Africa due to a visa issue.
Winnett didn't confirm his exact weight to RugbyPass, but it's safe to say there is quite a size difference between the lock and the fullback, if the 84 kilograms the WRU website has him listed for is spot on. Good job then that he can rely on some Cheslin Kolbe-inspired stepping skills for evasion.
"Definitely. His footwork and his size, how he shows that size doesn't matter on the pitch, and you can still hit the big guys being that small and score some of the amazing tries he has. I always enjoy stepping, my footwork, and I enjoy scoring tries and celebrating with my teammates."
Winnett explained he wants to get bigger but doesn't reveal how much.
"Being stronger and bigger helps, and I definitely want to be stronger and bigger. That is currently what I am trying to work on.
"My main work-on is trying to get stronger in the gym, focusing on my eating and focusing with S&C coaches, sitting down with them and seeing what I can do. They have been giving me individual plans for my food, calories I need and what types of food that I need to eat, stuff like that."
Wales is sharing their downtown Cape Town hotel with Georgia, and the entire vibe around the tournament that is being played for the first time since 2019 has enthused Winnett.
"It's a class experience being out here in South Africa playing some of the best teams in the world, playing some of the best up-and-coming players coming through. It will definitely help me in my career, playing in different places, playing in different styles, playing against different styles."
He has especially enjoyed seeing Morgan Morse in action under the guidance of coach Jones.
"Morgan brings a lot to this team, obviously his physicality, just really getting stuck in. I enjoy watching Morgan a lot, and I enjoy playing with him. We are a very close group.
"Mark has brought a lot of energy and has given us a lot of confidence to go out and do what we can do. Just the little stuff, the little details he has given to our game has been massive for this group, and it showed against New Zealand.
"I'm a very attacking player, but I go into games trying to do the basics first. The basics are the high-ball stuff, defending in the backfield because you are the last line of defense. That's my main focus, and then I know everything else will come with that."
Winnett Was 5 When He Started Playing
"I remember my first game running the other way, calling the ball like a forward pass, but a few games after, I scored a load of tries and got really into it," explained the Cardiff senior academy player who needed just four minutes on his Heineken Champions Cup debut in December 2021 –the perfect antidote following the developmental frustrations of the lockdown.
"It was definitely a proud moment for me and my family," he said about the try scored versus Harlequins at The Stoop. "I'll never forget seeing my family after the game, seeing the smiling faces and how proud they were of me. I was just grateful for the opportunity and quite lucky.
"It [lockdown] was definitely gutting because I missed out on the Wales 18s stuff. It was literally I played a game against Scotland and then COVID came, and it stopped us from playing in the Six Nations with Wales 18s, but I carried on training in lockdown on my own.
"That is where I went into the academy later in COVID, and that is when I got my first academy contract, in between COVID and the end."
Winnett Is Chuffed By The Support Of His Family
"I'd doubt I'd be where I am without them. They sacrificed loads of hours taking me to training, picking me up from training, but they have enjoyed it, and they now have the experience of being here in South Africa watching me play.
"I am glad to give back. They are out here for the full four weeks, and they have supported me wherever I go. I don't think they have missed a match."
Away From Rugby, He's Into Football
"I'm a big Liverpool fan. I've gone 10 to 15 times probably. The last game I went to watch was Brentford at home in Anfield the season before last. I wasn't able to go this season; it's quite hard to get tickets."
Back To The Rugby
What does the future now hold for Winnett when the Junior World Championship is over and forging a club career becomes the aim again?
"I'm still young and don't want to get too ahead of myself. I need to take every moment as it comes, but I definitely want to start having more game time with Cardiff.
"That is probably my aim next year and hopefully kicking on from there. I don't want to plan too far ahead. You have got to take every moment as it comes.
"I definitely have a better understanding of the game now. Physically, I still have got to push myself in that area, but I am definitely feeling a lot more comfortable than I was before."