SANZAAR
Why Australia will beat South Africa in Rugby Championship Opener
Why Australia will beat South Africa in Rugby Championship Opener
The Rugby Championship gets underway on Saturday, July 8th, in Pretoria, South Africa, as Australia's Wallabies face South Africa's Springboks.
Jul 5, 2023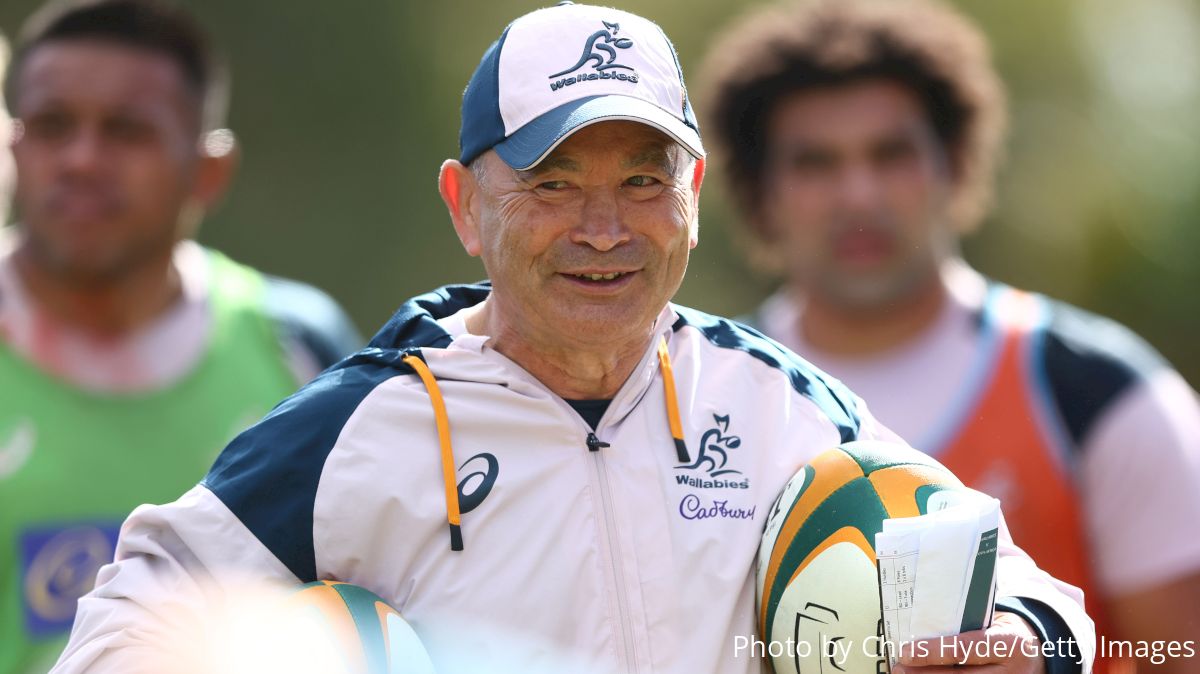 With the Rugby World Cup fast approaching, teams across the globe are now putting in the finishing touches ahead of a busy autumn.
For the southern hemisphere nations, the upcoming Rugby Championship, which begins next Saturday, stands as a prime opportunity to do just that. It's a time to rub off the cobwebs and put things in order.
The competition will open with a blockbuster clash between South Africa and Australia at Loftus Versfeld, followed swiftly by New Zealand's visit to Argentina.
The curtain raiser is a fascinating prospect for many reasons, not least because it will be Eddie Jones' first match as Australia head coach and facing him will be the very team that beat his England boys in the World Cup final back in 2019.
That fact will not be lost on Springbok coaches Rassie Erasmus and Jacques Nienaber.
Yet the pair seem less interested in besting Jones, and more intent on building towards their title defence, having already announced that they will split their squad in the coming weeks so that half travel to New Zealand for the game against the All Blacks a week after their opener.
This means the remaining squad left to face Australia will be rather depleted, but despite this Erasmus and Nienaber have insisted that it won't be a 'B team'. This suggests that the two squads will have nailed on starters shared between them.
It's an interesting tactic which should give fringe players a chance to show off, but it's also a high-risk strategy which could backfire if the Springboks lose their two opening Rugby Championship fixtures.
Evidently winning is not the sole priority, but rest assured that for Jones, winning will be the only thing on the menu come Saturday. He will be desperate to start his reign on the front foot, so expect him to field a strong side against South Africa as he tries to work out his best starting XV for the coming months.
It's true that bringing in a coach so close to the World Cup is a gamble in itself. It might not work but equally it could generate what the football world likes to call 'a new manager bounce'. Sometimes a fresh voice in the changing room is all a team needs to kick-start a new dawn where winning becomes second nature.
Additionally, a key advantage to the introduction of a new head coach is the sense of unknown it generates.
Will Australia play like England did under Jones, prioritising fast phases off the set piece and kicking away possession whenever gainline success looked to be slightly thwarted?
Or will Jones emulate the expansive style of rugby which Dave Rennie started to premiere in the latter stages of his tenure with the Wallabies?
Second-guessing what Jones is cooking up will be a huge challenge for South Africa. However, the same could be said for Australia, who are equally unsure which Springboks are staying in Pretoria, and which players are heading to New Zealand.
Though the Wallabies do have a good idea of how South Africa will play, regardless of who takes to the field. They know the power of the South Africa pack and the strength of their set piece will take centre stage and managing that will influence the outcome of the game.
The Australian players also have another subtle advantage which may influence their match fitness. Whereas most of the South Africans in the URC haven't played a competitive game of rugby since early May, the Australians featuring in Super Rugby wrapped things up in early June.
It may seem a trivial point, but that gap between games can have a huge impact on match readiness which could leave the South Africans a little rustier when they run out.
This, along with the boost of new management, will play it's part in Saturday's contest and will, in the eyes of Flo Rugby, be the deciding factor as Australia open their Rugby Championship campaign with an unlikely win.
That's not to say South Africa aren't in line to win the tournament, or that Australia won't finish bottom of the table, but rather that in this one-off game the Wallabies have the chance to surprise and play a joker card.