Premiership Rugby
Heavyweight Clashes To Savor For Next Season Following EPCR Pool Draws
Heavyweight Clashes To Savor For Next Season Following EPCR Pool Draws
The first step in preparation for the 2023-2024 EPCR season was taken Wednesday, as the pool draws for the Champions Cup and EPCR Challenge Cup were staged.
Jun 25, 2023
by RugbyPass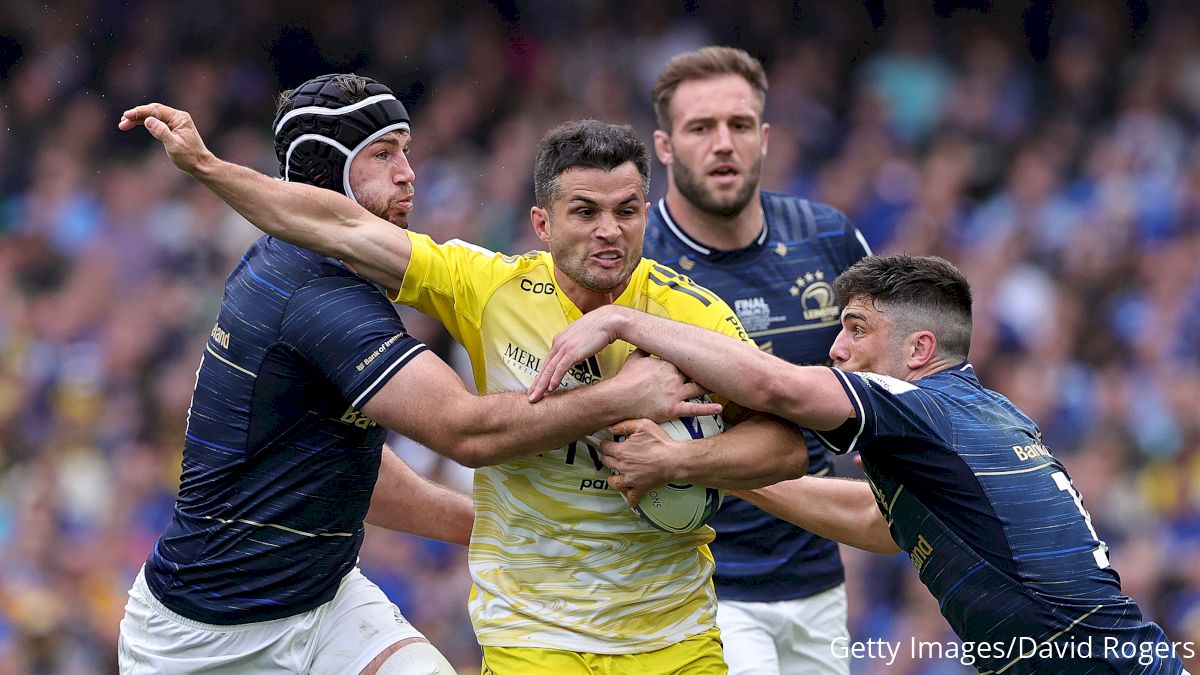 The first key step in preparation for the 2023-2024 EPCR season was taken Wednesday, when the pool draws for the Champions Cup and EPCR Challenge Cup were staged at the superbly appointed Tottenham Hotspur Stadium.
With the tournaments moving to a tried-and-tested multi-pool format, fans already can anticipate a number of intriguing Champions Cup clashes between some of the world's leading professional clubs ahead of next December's kickoff.
Holders Stade Rochelais were drawn into what turned out to be a fiercely competitive Pool 4, in which they will clash once again with Leinster Rugby in a repeat of last May's compeling final.
The back-to-back tournament winners also will go head to head with the DHL Stormers, Sale Sharks and Leicester Tigers, either home or away, which will be determined when the pool stage fixtures are announced at a later date.
Stade Français Paris was the second TOP 14 club drawn into Pool 4.
In Pool 1, Gallagher Premiership winner, Saracens, will face off against the Vodacom Bulls, Union Bordeaux-Begles, Lyon and Connacht Rugby, but adhering to the key principles of the draw, they will not meet the Bristol Bears, who also were drawn into Pool 1.
Recent TOP 14 champion, Stade Toulousain, will clash with Harlequins, Bath Rugby, Ulster Rugby and Cardiff Rugby in Pool 2, and similarly, the five-time tournament winners will not play against Racing 92, which also find itself in Pool 2.
In Pool 3, URC winner, Munster Rugby, was drawn against high-quality opposition in three-time champion, RC Toulon, the 2020 winner, Exeter Chiefs, Northampton Saints and debutant, Aviron Bayonnais.
Meanwhile, the Glasgow Warriors, the second URC club in Pool 3, will play against the same opponents as Munster.
The Champions Cup has two clubs from each of three leagues – TOP 14, Gallagher Premiership and United Rugby Championship (URC) – in each pool, and clubs from the URC's Irish and South African shields were kept apart during the draw.
Tier 1 was made up of Stade Rochelais (Heineken Champions Cup winner), Stade Toulousain (TOP 14 winner), Saracens (Premiership winner) and Munster (URC winner). The remaining 20 clubs were either drawn, or allocated, into the four pools in keeping with the draw's key principles.
During the pool stage, each club will play four matches against four different clubs, which are not from the same league, either home or away.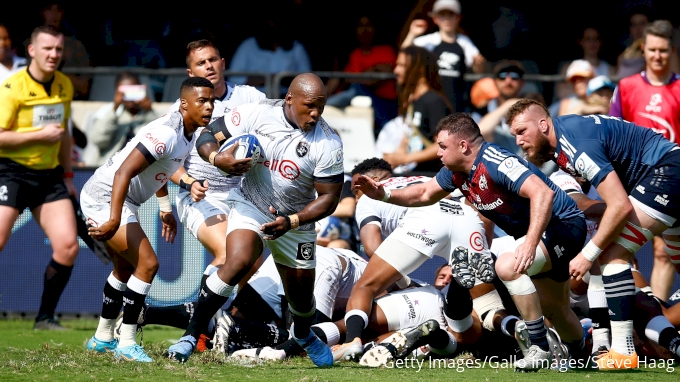 In the EPCR Challenge Cup, the Cell C Sharks will meet Section Paloise, Oyonnax Rugby, Dragons RFC and Invitee 1 in Pool 1, while Montpellier Herault Rugby – tournament winner in 2016 and 2021 – is up against the Ospreys, Newcastle Falcons, Emirates Lions and Benetton Rugby in Pool 2.
In Pool 3, former winner, Gloucester Rugby, will face ASM Clermont Auvergne, Castres Olympique, Edinburgh Rugby and Invitee 2.
The EPCR Challenge Cup has two TOP 14 clubs in each pool, the clubs from the URC's South African, Welsh and Scottish-Italian shields were kept apart during the draw, as were the two Premiership clubs and the two invitees.
Clubs will play four matches against four different opponents during the pool stage, with same-league matches kept to a minimum, and only impacting clubs from the URC.
The draws, which were streamed live on EPCRugby.TV, were presented by Sarra Elgan (BT Sport) and Vincent Pochulu (beIN SPORTS), with Elma Smit as the ball drawer and Jacob Webster of Bird & Bird Solicitors as the official scrutineer.
The fixture schedules for both tournaments with dates, venues, kickoff times and TV coverage, will be announced as soon as possible.
Fixtures will be determined using an algorithm, which will take into consideration the outcome of today's draws, league calendar restrictions, individual club calendar restrictions and broadcast requirements.
With its new formats, the 2023-2024 EPCR season will be played over eight weekends, with four rounds of matches in the pool stage starting in December, followed by a knockout stage consisting of a Round of 16, quarterfinals and semifinals, all culminating in the London finals at Tottenham Hotspur Stadium May 24-25.
2023-2024 CHAMPIONS CUP
Pool 1: Saracens, Union Bordeaux-Bègles, Vodacom Bulls, Bristol Bears, Connacht Rugby, Lyon
Pool 2: Stade Toulousain, Cardiff Rugby, Bath Rugby, Racing 92, Harlequins, Ulster Rugby
Pool 3: Munster Rugby, Aviron Bayonnais, Glasgow Warriors, Exeter Chiefs, RC Toulon, Northampton Saints
Pool 4: Stade Rochelais, Stade Français Paris, Leicester Tigers, DHL Stormers, Leinster Rugby, Sale Sharks
2023-2024 EPCR CHALLENGE CUP
Pool 1 :  Invitee 1, Section Paloise, Dragons RFC, Zebre Parma, Oyonnax Rugby, Cell C Sharks
Pool 2:  Ospreys, USAP, Newcastle Falcons, Emirates Lions, Montpellier Hérault Rugby, Benetton Rugby
Pool 3:  Edinburgh Rugby, Castres Olympique, ASM Clermont Auvergne, Invitee 2, Gloucester Rugby, Scarlets
2023-2024 Weekends
Round 1 – Dec. 8-10
Round 2 – Dec. 15-17
Round 3 – Jan. 12-14
Round 4 – Jan. 19-21
Round of 16 – April 5-7
Quarter-finals – April 12-14
Semi-finals – May 3-5
EPCR Challenge Cup final – Friday, May 24, 2024 at Tottenham Hotspur Stadium
Champions Cup final – Saturday, May 25, 2024 at Tottenham Hotspur Stadium