2023 USA U20 vs. Canada U20
Recap: USA U20 Take Round One Of Their Doubleheader Series With Canada
Recap: USA U20 Take Round One Of Their Doubleheader Series With Canada
USA U20 Rugby team defeats Canada U20's 43 - 21 in Spartanburg South Carolina in the first of two fixtures between the teams in June.
Jun 7, 2023
by Philip Bendon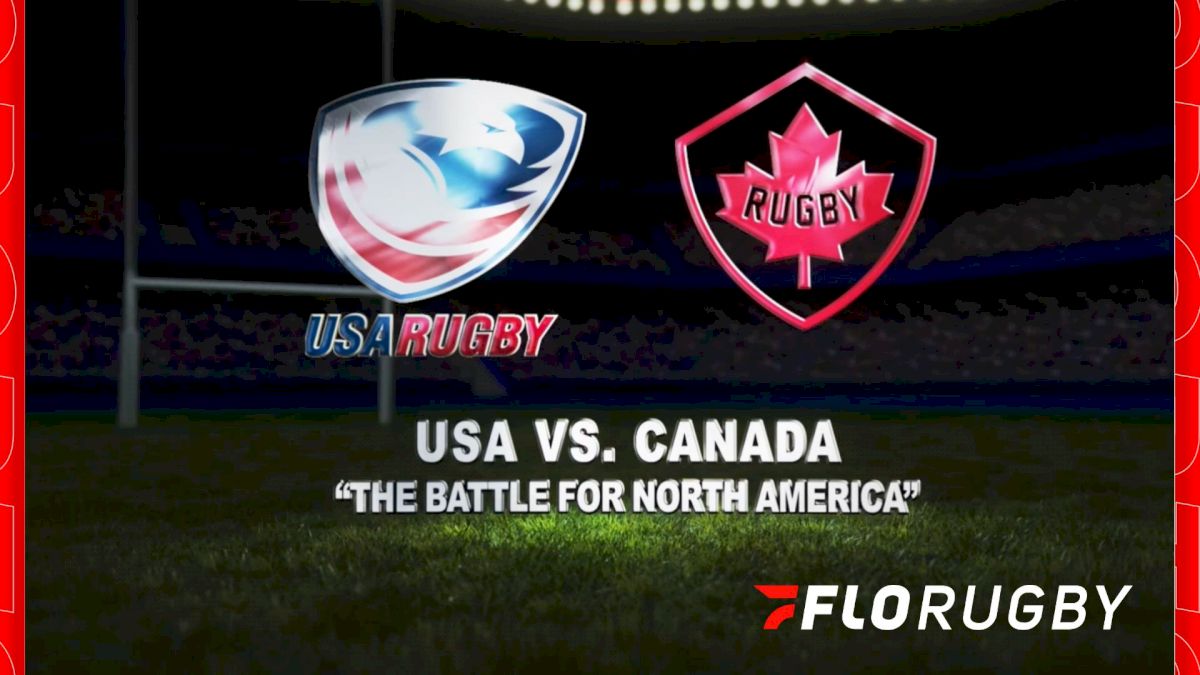 The USA and Canadian U20 sides did battle yesterday in Spartanburg, South Carolina, in the first of a two-match series.
The Junior Eagles triumphed with a dominant 43 – 21 victory built on the back of some exceptionally creative backline play.
Canada would start the fixture well, going into a 7 – 0 lead courtesy of a well-taken try from a driving maul inside the opening minutes.
However, it would be all USA for the next 40+ minutes as the hosts smothered their visitors with constant pressure in both attack and defence.
Particularly impressive was the performance of fullback Steffan Crimp. The Cardiff Uni student was sublime from the kicking tee as he built scoreboard pressure throughout the fixture. In general play, he marshalled his side well, coming in at both first and second receiver on numerous occasions.
Elsewhere the centre partnership of Aki Pulu and Dominic Besag pierced the Canadian defence with regularity. Besag would net two tries from the fixture, as did flyhalf Oliver Cline.
Most pleasing for the USA was their ability to retain possession for extended periods of time.
Having come into the fixture well aware of the power that the Canadian forwards possessed, the Eagles forwards clearly held the ascendancy for most of the contest.
Canada would have the final say as they drove over from close range following a rare, sustained period of pressure.
Unfortunately for the visitors, they just simply couldn't get their hands on the ball and spent the bulk of the game defending wave after wave of Eagles attacks.
When in possession, the Canadians showed glimpses of what they are capable of and therefore, ball retention will be the clear focal point ahead of the return fixture on June 10th.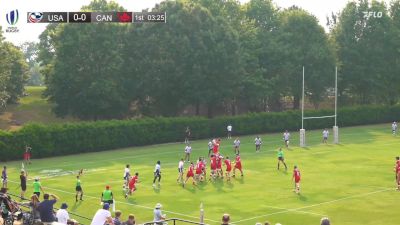 Line-Ups:
USA U20s
1. Trevion Reed 2. Cade Crist 3. Connor Devos 4. Henry Duke 5. Will Sherman 6. Cameron McAlpine 7. Hayden McKay 8. Aidan Christians 9. Solomon Williams 10. Oliver Cline 11. Sosaia Pongi 12. Aki Pulu 13. Dominic Besag 14. Corbin Smith 15. Steffan Crimp
Reserves: 16. Gabriel Hayden 17. Thomas Wagner 18. Leon Best 19. Logan Ballinger 20. Dylan Fortune 21. Osi Nauer 22. Hugh O'Kennedy 23. Cormac Saint
Canada U20s
1. Evan Roy 2. Michael Di Lella Jr. 3. Cole Kelly 4. Muiredach Casey 5. Sol Jacques 6. Grant Meadows 7. Taine Clague 8. Olly Wiseman 9. Stephen Webb 10. Brendan Black 11. Josh Eustache 12. Noah Flesch 13. Marcus D'Acre 14. James Thiel 15. Owain Cormack
Reserves: 16. Jeffrey Young 17. Aaron Clark 18. Caden Wilson 19. Liam Poulton 20. Lachlan McGrigor 21. James Clarkes 22. Alastair Marshall 23. Charles Trollip