French Top 14
Five Individual Battles to Watch in the Top 14 Quarter-Finals
Five Individual Battles to Watch in the Top 14 Quarter-Finals
French Top 14 Quarterfinals five talking points as Racing 92 face Stade Francais in the Paris derby whilst Lyon host Bordeaux Begles.
Jun 2, 2023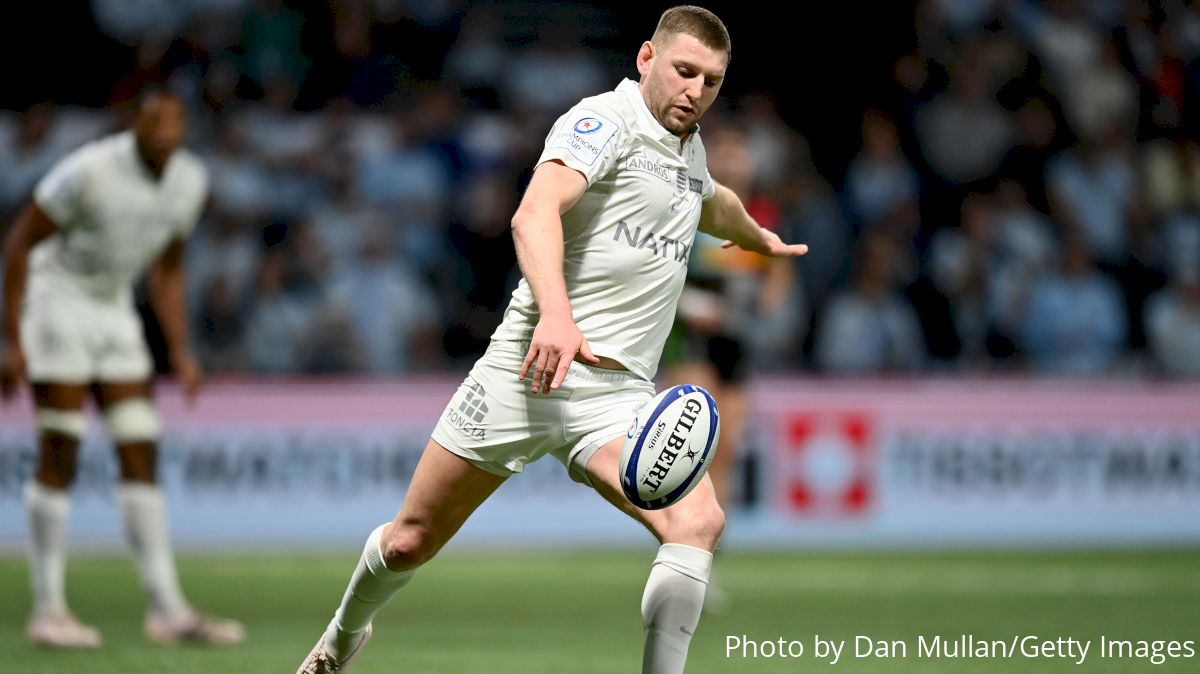 With the Top 14 regular season now complete, we enter the knockout stages of the Top 14, where two stellar matchups lie ahead.
First, there's the Parisian showdown as Stade Francais host Racing 92 at the Stade Jean Bouin this Saturday. Expect plenty of tension as the two rivals tussle for a spot in the semi-finals against league toppers Toulouse.
The other quarter-final clash is between Lyon and Bordeaux Bègles at the Matmut Stadium de Gerland, which will be a fascinating contest given the turbulent form of both over the past two months, and will result in the victor facing off against La Rochelle in the next round.
Both matches will be finely balanced and, like most knockout matches, depending upon the individual brilliance of a select few players. Here are some of the key matchups to look out for this weekend. Are these the men for the big occasion?
Joris Segonds vs Finn Russell
This is not so much the clash of kings so much as it is the clash of characters. On the one hand, you have Stade Francais' steady ten Joris Segonds, a capable, consistent player who has chalked up an impressive resume as the top points scorer in the Top 14 this season.
Of the 232 points he has accumulated, 174 have come from penalties. That methodical approach to kicking has been pivotal to Stade's charge all season and will come in handy against Racing, should the game fall on fine margins.
Standing opposite him will be Finn Russell, one of the flashiest fly-half around. While Segonds sticks to what he knows, Russell consistently goes off the cuff, improvising to great effect to unlock even the tightest of defences. All it takes is one pass to cut open an opponent, whether that be a floating miss-pass or a slick out-the-back offload.
Simply put, Russell is pure magic. He's also the second-highest points scorer in the league, behind Segonds, making this clash of opposites all the more interesting.
Ethan Dumortier vs Santiago Cordero
Knockout rugby is often defined by singular moments of brilliance. Players can go missing for the majority of a contest and emerge from the ashes and deliver a sucker punch when their team needs them most.
Both Lyon and Bordeaux will be relying upon the mastery of their respective wingers to light up the contest.
Lyon's Ethan Dumortier has had a stellar season, breaking into the international picture with seamless confidence, balancing a knack for support running, almost akin to Chris Ashton, with a sublime ability to read a game phases ahead of others.
He's also a safe pair of hands in the backfield, much like his rival winger Santiago Cordero, who has one of the finest steps in world rugby. The Argentine can shift direction with insane speed and will be on Lyon's radar come Sunday as he looks to add to his already impressive nine-try haul this campaign.
Gaël Fickou vs Paolo Odogwu
Gaël Fickou is one of the best centres around. Much like a fine wine, Fickou has aged sublimely, seemingly getting better year after year. Few can match his innate ability to read a situation and pick the best course of action with almost no thinking time, and yet he does this almost faultlessly.
He's also surprisingly fast and the fulcrum of any defensive line. Expect him to be marshalling the Racing forwards around him as they front up against Stade.
The men in pink do have a rather prolific weapon of their own in the form of outside centre Paolo Odogwu. At first glance, you'd think the Italy international is the second coming of Bastareaud, given his bulk, but in fact, the 26-year-old is incredibly fast and even more elusive, delivering a ferocious step when needed.
What will win out, Fickou's guile or Odogwu's agility?
Thomas Jolmès vs Romain Taofifénua
In knockout rugby, the small margins are often defined by the set piece and the big men participating. Bordeaux second-row Thomas Jolmès will be under the microscope when he runs out this weekend as he comes up against fellow Frenchman Romain Taofifénua.
At present, Taofifénua is the favoured hand in the national team, having played in all of France's Six Nations games earlier in the year, while Jolmès only has one cap to his name.
To usurp Taofifénua, the frizzy-haired giant will have to be on top form, dictating the lineout to give his side the best outlet for attacking ball.
Taofifénua, meanwhile, will be deadest on using his size to break tackles and bruise the Bordeaux defence. You can trust that Fabien Galthié will be watching both these second rows closely.
Josua Tuisova vs Yoram Moefana
There's not just one, but two outstanding centre battles to bite our teeth into this weekend as the Fijian fury Josua Tuisova faces off against the pride of France, Yoram Moefana.
Tuisova has been a known quantity in this league for some years now, making a name for himself with his enormous frame, incredible power and showstopping offloads. He's almost impossible to tackle and will be a danger every time he gets the ball against Bordeaux.
However, the same could be said of Moefana. The 22-year-old is not quite the physical specimen to match Tuisova but possesses strengths in other quarters, namely his impeccable distribution and solid defence.
Tuisova catches the headlines for breaking tackles and scoring tries, but don't sleep on Moefana. This will be a battle to savour.