French Top 14
Preview: Red Hot Lyon Host Bordeaux Bègles In The Top 14 Quarterfinals
Preview: Red Hot Lyon Host Bordeaux Bègles In The Top 14 Quarterfinals
Preview of the Top 14 quarterfinals as Lyon host Bordeaux Bègles in what looks set to be a titanic clash between two of the league's in-form teams.
Jun 2, 2023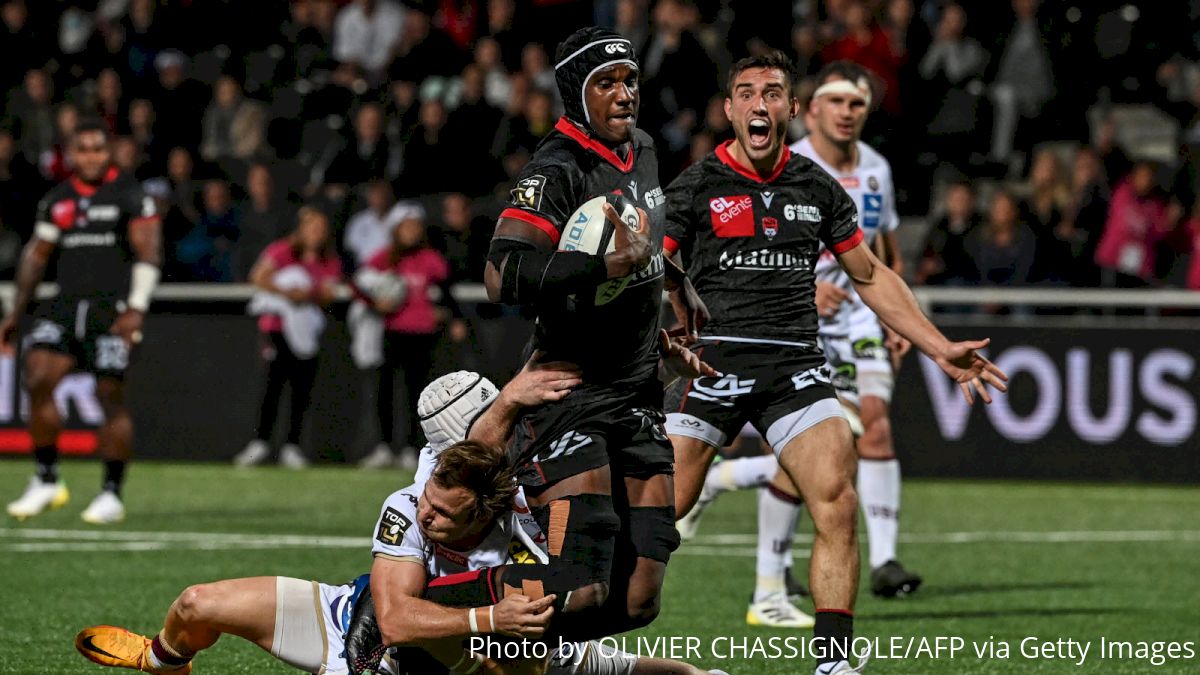 Twenty-Six rounds of blood, sweat and grit have come down to this. Fourteen have become six, and it's now winner takes all.
As the Top 14 playoffs loom ever closer, it's a win at all costs for all involved. On one side of the quarter-finals, we will see a bruised Stade Francais take on Racing 92 with a semi-final spot on the line.
And on the other wing, we have Lyon, third-place finishers in the league, preparing to face off against Bordeaux Bègles at the Matmut Stadium de Gerland.
As each day passes, the nerves will build until the 8:05 pm kick-off on Sunday evening sets everything in motion for Lyon and Bordeaux.
Despite the gap which separated the two challengers in the league - Bordeaux ended the season in sixth - the contest is a lot more finely balanced.
Both have endured less-than-ideal run-ins, losing two of their last five league matches. To be fair, one of Lyon's losses was a 23-9 beating by Bordeaux in round 23, which gives the visitors a psychological edge heading into the weekend.
To add further fuel to the fire, Lyon have won only one of their last five meetings with Bordeaux, adding damaging elements of self-doubt into the equation.
Of course, Xavier Garbajosa's men will have vital home advantage, which could be the clincher in helping carry them through the first knockout round to face La Rochelle in the semi-finals at Anoeta Stadium.
First, they must stifle what is fast becoming a supremely efficient Bordeaux backline. With the return of star fly-half Matthieu Jalibert, Les Damiers have the means by which to cut apart any defence.
There is no better-running halfback in the league than Jalibert, but the thing which may prevent him from flourishing will be his fitness rather than the Lyon defensive line, as Jalibert has struggled to play a full 80 minutes in the last few months after sustaining an ankle injury during the Six Nations.
To compensate for his wobbly fitness, Bordeaux has a backline stacked with young, exciting talent, including playmaking centre Yoram Moefana, who has quickly become a mainstay of the French national team, and fullback Louis Bielle-Biarrey, who has scored two tries in his last three appearances.
The 19-year-old was recently omitted from the U20 World Cup squad, indicating a potential call-up for the French first team may be forthcoming.
Alongside him, you have electric Argentinian winger Santiago Cordero, who has nine tries to his name this season, and Nicolas Depoortere, a highly skilful 20-year-old centre who has bedded into the team since February with relative ease.
Add veteran scrum-half Maxime Lucu into the mix, and you have a freakishly talented backline which will take some stopping.
Lyon has assets of their own, namely expert finisher Ethan Dumortier, who has become a favourite of Fabien Galthié's, and the powerhouse that is Josua Tuisova.
Both players are phenomenal athletes in their own right and give Lyon their own dose of x-factor, but it's still Bordeaux who possesses the sharper weapons from nine to fifteen.
Therefore, much of the game will depend upon the performance of the Lyon pack, and in particular flanker Dylan Cretin and second-row Romain Taofifénua. The duo have fast become leaders in the Lyon forwards, bringing the same level of intensity they have shown on the international stage to the club scene.
Stifling Bordeaux will be a hard task, but with those two leading the line, Lyon stands a chance of dominating the breakdown. Disruption will be the central aim as they embark on slowing Bordeaux's recycling speed. If they do that successfully they will be in with a chance of winning.
However, maintaining that for 80 minutes is a tall order, especially when facing so many young attacking threats. That's why in the end, Flo Rugby believes Bordeaux will emerge triumphant, waiting for Lyon to tire before pouncing late in the game.