World Rugby
Heroic Tackle From Spanish Rugby 7s Captain Goes Viral
Heroic Tackle From Spanish Rugby 7s Captain Goes Viral
Video of Spanish Rugby Francisco Hernandez player making a tackle despite bleeding and being treated by the doctor goes viral.
May 31, 2023
by Philip Bendon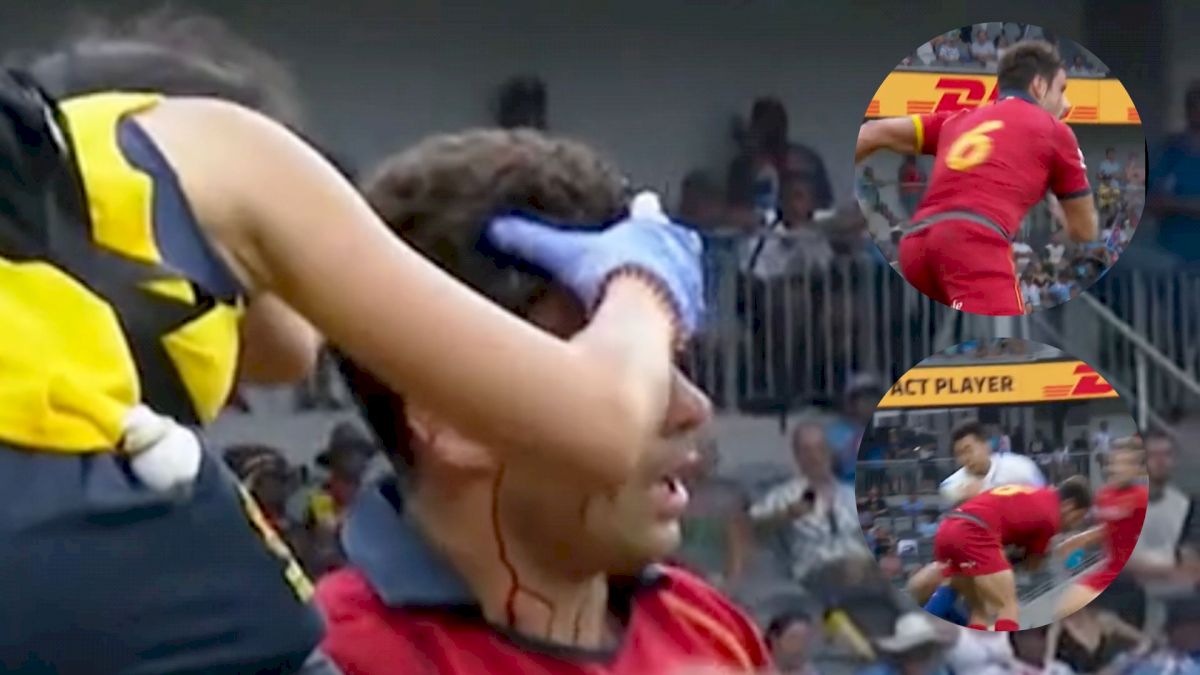 Spanish Rugby has come a long way over the past decade and has twice been on the precipice of qualifying for the Rugby World Cup.
Leading the Spanish revolution has been the country's 7s team, who have mixed it with rugby's biggest nations for quite some time.
Former captain of the side Francisco Hernandez has been at the forefront of his side's success over the past decade.
Now 34 years old, the speedy playmaker is still putting his body on the line for his team.
Never was this more evident than in Spain's 2020 clash with Japan, a game in which the Spanish would emerge victorious 14 – 7.
As Japan made a break deep from within their own 22 courtesy of Kazuma Nakagawa. Hernandez was in the process of getting treated for a blood injury.
Clearly in no mood to his side lose, Hernandez took putting your body on the line to another level as he brushed off the medic to put in a huge tackle.