Premiership Rugby
The Fixture Eddie Jones Never Wants To See England Play Again
The Fixture Eddie Jones Never Wants To See England Play Again
Ex-England boss Eddie Jones exited Twickenham with a Sunday evening parting shot for the RFU.
May 31, 2023
by RugbyPass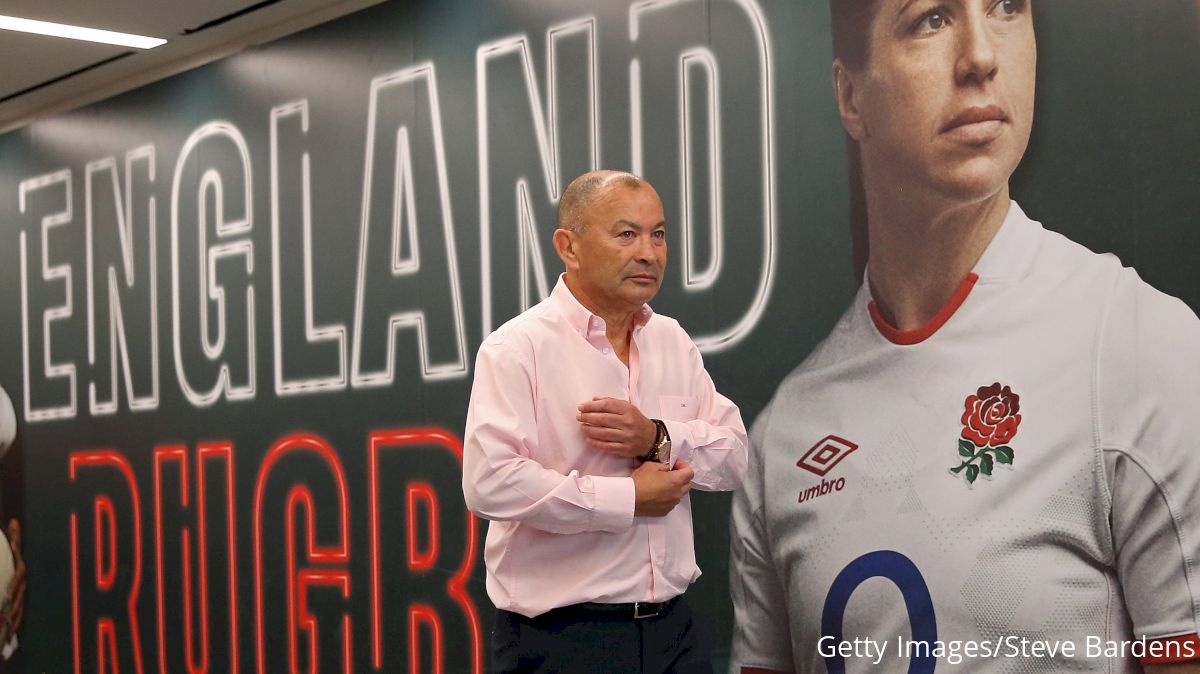 Ex-England boss Eddie Jones exited Twickenham with a Sunday evening parting shot for the RFU.
During his time in charge, and before he took over from Stuart Lancaster for the 2016 Six Nations, the rugby authorities would annually pencil in an end-of-season match at HQ between England and the Barbarians.
This tradition must have privately grated with Jones because, on the back of leading the Barbarians to their 48-42 Killik Cup victory over Steve Hansen's World XV in a 14-try thriller, he took issue with the idea of England playing the Baa-Baas.
It was June last year when such a match-up last was held, Jones' England charges getting humiliated 52-21 by a heavily influenced Barbarians side coached by Fabien Galthie.
That very much was an understrength England selection, as the match took place on the same weekend at the Gallagher Premiership final between Saracens and Leicester, and numerous other test squad front-liners also were absent, as Jones rested them ahead of the tour to Australia.
It left his second-string England selection badly beaten, and if that traditional fixture is ever to be revived against the Baa-Baas, Jones wants the RFU to start being more honest about it.
"I can speak as a former England coach – I don't think England should play the Barbarians unless it is a younger team," Jones said. "At this time (of the year), you can never pick the England team, so it shouldn't be called England. It should be called England President's 15 or something like that. Playing against the Barbarians is a great idea, but to try to sell it as England is not honest – it's not honest."
Jones very much would prefer the idea of Sunday's Baa-Baas versus World XV concept being repeated given the caliber of crowd it attracted, compared to your typical England game.
FULL TIME

Thanks World XV for a brilliant game of rugby.

And to @AlunWynJones for this gem 🤣😎#Baabaas #rugby #KillikCup pic.twitter.com/paHNHy3GRJ

— Barbarian FC (@Barbarian_FC) May 28, 2023
"Having a festival game like this at the end of the season, when it is all done and dusted, you had 33,000, and just walking around the crowd, I reckon 80% were young kids.
"If we can inspire 20% of those kids to play rugby, be rugby followers, then it is such a great vehicle to drive the game forward, and it was on free-to-air TV, so a lot more people have got access to watch it. This is about building almost the culture of rugby, a game like this."
Whereas 11 months ago, he was left mugged as the England boss by Galthie's far superior Barbarians, Jones basked in his role reversal this past week and was beaming that he also has coached the world's most famous invitational club to a Twickenham victory with a performance that very much exited.
"We wanted to win, but we wanted to play good rugby. I felt the first half the quality of rugby was exceptional from both teams. Second half, with the heat, both teams got a little bit tired, but the first half particularly was well worth the price of a ticket," he said.
What did it feel like to be coaching back at Twickenham just six months after his final match in charge of England?
"Fantastic. Sun shining, no overcoat on, no scarf on, just a shirt. Fantastic. Loved it."
As for the memories of English Rugby HQ his return stirred, he said: "Just good ones. Seven years here, it's the longest I have ever coached a team. I loved every minute of coaching here, loved every minute of coming back."