World Rugby
Why The Wallabies Will Win Multiple Bledisloe Cups Before 2027
Why The Wallabies Will Win Multiple Bledisloe Cups Before 2027
After more than 20 years of Bledisloe Cup pain, angst and frustration, there appears to be a golden light at the end of the tunnel for the Wallabies.
May 30, 2023
by RugbyPass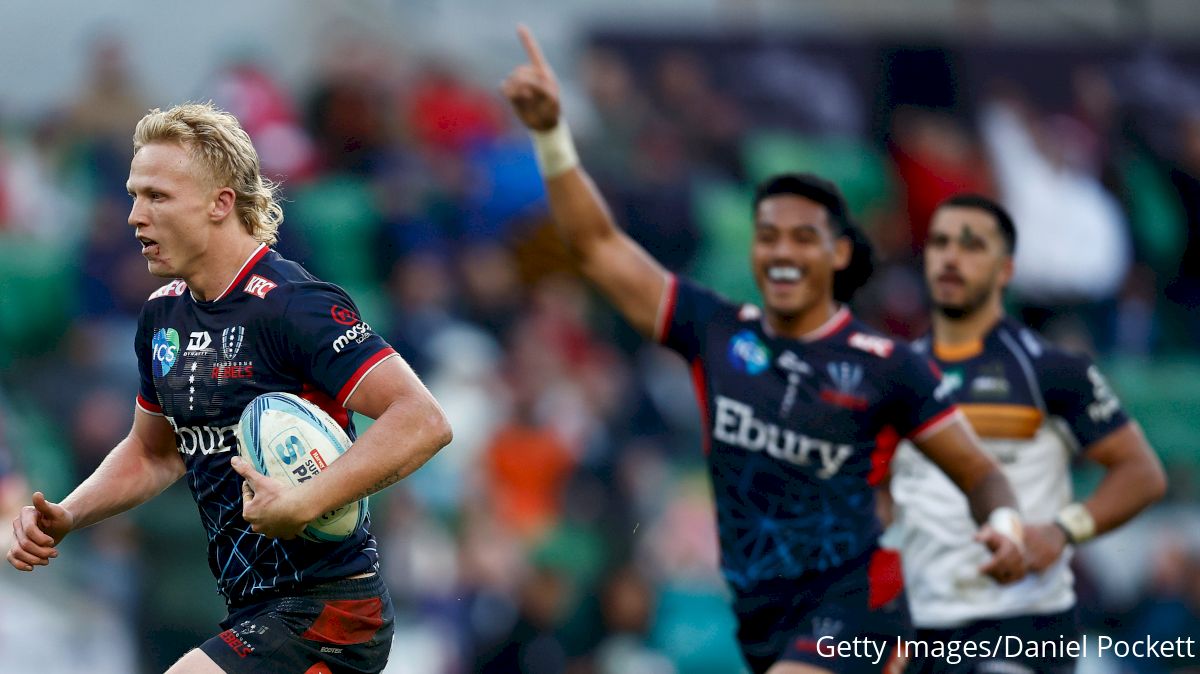 After more than 20 years of Bledisloe Cup pain, angst and frustration, there finally appears to be a golden light at the end of the tunnel for the Wallabies.
For Australian rugby supporters, this tunnel has appeared never-ending – but each and every year, thousands of gold-wearing fans pack out stadiums in droves.
Inspired by promotional clips of John Eales kicking that famous match-winning penalty in Wellington, and Radike Samo's stunning try in Brisbane, a nation masked by a sense of optimism holds its breath.
Looking to rewrite history by ending decades of agonizing defeats, the Wallabies and their fans dare to dream of Bledisloe Cup glory.
But time and time again, year after year, the All Blacks continue to stamp their authority over their neighboring 'big brother.'
Fans in their early 20s have never seen a Wallabies captain hoist the prestigious Cup in triumph. Some may have even grown up questioning whether it's even possible.
But there's hope.
Change is coming, and it's impossible to ignore any longer.
While it's easy to focus on the here and now – with New Zealand continuing to dominate the Bledisloe Cup and Super Rugby Pacific – a changing of the guard awaits.
The Junior Wallabies stunned the 'Baby Blacks' with an incredible 34-26 win in Wellington on Monday.
But calling it an upset doesn't fit the bill – it's not an adequate description anymore. That was the latest in a series of inspiring performances from the Australians.
Coming up against a New Zealand Under20s side, which boasts genuine star power, including All Blacks Sevens talents Payton Spencer and Cody Vai, the Australians came to play.
Spurred on by captain Teddy Wilson and hat-trick hero Ronan Leahy, the Junior Wallabies avenged last year's disastrous defeat to New Zealand during the Oceania Championship.
Teddy Wilson 😍

Get used to this. We'll be seeing much more of the Junior Wallabies captain in the years to come. Can play. pic.twitter.com/sQ7wjPOemC

— Christy Doran (@ChristypDoran) May 29, 2023
But with some of the same players in the squad, including skipper Wilson, coach Nathan Grey has transformed this team – and they've still got so much development left, obviously.
Best of all, they did it with an under-strength side.
The likes of Tom Lynagh and Max Jorgensen are unavailable due to their Super Rugby Pacific commitments, and Darby Lancaster has only just returned from Sevens World Series duty.
Without arguably their best players, they beat New Zealand on their own track.
Incredible.
This team would be frighteningly good at full strength, and the rugby community will get to witness such top-tier potential at the World Championships in South Africa later this year.
Before that forgettable loss on the Sunshine Coast last July, the Junior Wallabies won their most recent trans-Tasman clash a few years earlier in 2019.
With future Wallabies Angus Bell, Lachlan Lonergan, Harry Wilson, Fraser McReight, Mark Nawaqanitawase and Noah Lolesio in the starting side, Australia ran away with a convincing 24-nil win on the Gold Coast.
To beat New Zealand in rugby is one thing, but to hold them to zero is a completely different ball game. Looking at the test level, the All Blacks haven't been held to naught since the sport turned professional in 1995.
It's unheard of.
The New Zealanders, which included future Crusaders star Cullen Grace, were left stunned. There's a photo online of the players standing in sheer disbelief – the match hadn't gone to plan for them.
Later that year, the Australian Schools and U18s ended a long-lasting drought against their New Zealand rivals with a four-point win in Hamilton.
That team included current Reds center Josh Flook and Force fly-half Reesjan Pasitoa – both players are gifted with talent and very well could be Wallabies sometime in the future.
But by far the most intriguing member of this team is Sydney Roosters flyer Joseph Suaalii, who has signed with Rugby Australia from 2024. Suaalii will soon be bac and certainly will be both ready and eager to haunt New Zealand once again.
The takeaway from these results is simply this: the Junior Wallabies are better than their New Zealand counterparts, and they have been for quite some time.
Even the Wallabies are getting closer – losing to the All Blacks in a controversial test at Melbourne's Marvel Stadium last year.
It isn't all doom and gloom for the national team anymore.
But let's go one step further.
These results only matter if these young players can back it up at Super Rugby level and beyond, and so far, at least they've shown plenty of promise.
As well as the six aforementioned test stars who played in the 24-point win over the Baby Blacks in 2019, one-test Wallaby, Ben Donaldson, also was on the bench.
Donaldson, along with the other six players, certainly are in the mix for the coveted Rugby World Cup squad under coaching guru Eddie Jones later this year.
But beyond these seven players, who alone cannot reverse the unwanted trend of lackluster performances against New Zealand, there are plenty of emerging stars lighting it up.
Rebels playmaker Carter Gordon has been one of the form players of Super Rugby Pacific this season, and his younger brother Mason was among the standouts during Monday's Junior Wallabies victory.
Brothers Mason and Carter Gordon share an "unbelievable" connection which is incredibly exciting for the future of Australian rugby.@FinnMorton5 ✍️ spoke with Mason at #JuniorWallabies training on Tuesday.#SuperRugbyPacific #MelbourneRebels #Wallabies https://t.co/wxofZXkpHF

— RugbyPass (@RugbyPass) May 24, 2023
As Mason told RugbyPass just last week, the pair have an "unbelievable connection" – there's no doubt they can be the Australian version of the Barrett brothers.
If they only had a brother who plays lock, then the set would be complete.
Along with the Gordon brothers, the Rebels also have signed Australian sevens star Darby Lancaster.
Since the Vancouver Sevens earlier this year, 20-year-old Lancaster certainly has been one of the best players in the Australian team – if not the best at times.
Lancaster will be a Wallaby within two years, and a good one at that – at least that's this journalists' opinion.
Then there's the likes of Tom Lynagh, Rob Valetini, Len Ikitau, Jordan Petaia, Max Jorgensen – the list goes on and on and on. These are genuine world-class talents.
On top of all that, including the forwards who formerly starred for the Junior Wallabies, don't forget about the code war Down Under.
Suaalii has put pen to paper with Rugby Australia, and Brisbane Broncos enforcer Payne Haas could be on the way, as well. Whether or not they're the only ones remains to be seen.
Call it the Eddie Jones factor.
Players want to play under him, there's no doubt about that.
Everywhere the new Wallabies coach goes, he tastes some level of success.
Jones coached the Wallabies to a World Cup final in 2003 and did the same for England 20 years later – beating the All Blacks en route to the decider both times.
But more impressively, the 63-year-old coached Japan to probably the most famous upset in the history of the 15-player game. No one will soon forget the Brave Blossoms' famous win over South Africa in Brighton at the 2015 World Cup.
With a mastermind coach at the helm, and a golden generation of emerging rugby talent to choose from, then there's no doubt that the Wallabies can achieve drought-breaking success in the next few years.
The 2027 Rugby World Cup on home soil is just around the corner, which is incredibly exciting for the sport in Australia. Cast aside as nothing more than a fallen giant by many, the Wallabies appear set for a golden tomorrow.
That seemingly never-ending tunnel of pain and despair won't last forever.
What awaits on the other side might go beyond what some Australian rugby fans could've believed was ever possible.