French Top 14
Lyon vs Bayonne Is The Game To Watch This Week In The French Top 14
Lyon vs Bayonne Is The Game To Watch This Week In The French Top 14
With a playoff spot still on the line, Lyon's battle with Bayonne will be the game to watch in the Top 14 this weekend.
May 28, 2023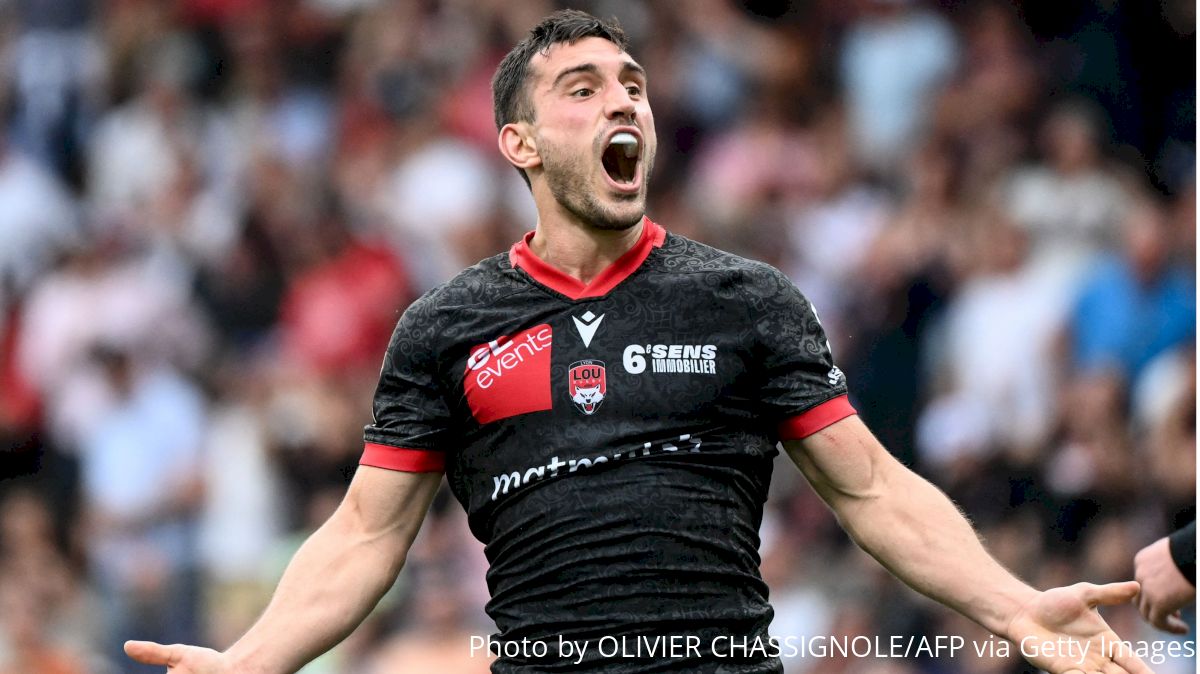 After 25 gruelling weeks of French club rugby, we finally arrive at the end of the Top 14 regular season.
It's been a year worth remembering, with standout tries and intense battles to make the playoffs and to escape relegation providing plenty of entertainment for fans.
Following a tight loss to Castes last weekend, Brive's fate was confirmed as they were relegated and now await entrance to the ProD2 next season.
It seems likely that Perpignan will remain just above Brive and therefore will be forced to feature in the relegation playoff for a second successive season.
Meanwhile Toulouse and La Rochelle sit happily at the top of the table with automatic qualification to the semi-finals already confirmed.
As we gaze upon the landscape of the league, evidently a lot has already been determined. That being said, there is still a playoff position up for grabs, which will be decided when Lyon host Bayonne at the Matmut Stadium this weekend.
That game, like all sixth others in Round 26, will kick-off at 8:05pm on Sunday night and will have big repercussions for both sides involved.
At the moment Lyon are sixth in the table, right on the edge of playoff qualification. Bayonne are just four points shy of them in seventh, meaning they could move up to be level with Lyon if they claim a bonus-point win – provided Lyon do not also secure a losing-bonus point.
This may all seem complicated so to simplify it a little, this is the task which lies ahead for Bayonne: They must win by more than 62 points to overtake Lyon and guarantee their spot in the playoffs.
It's an extremely tall order but the very small glimmer of hope which Bayonne have means they will probably come out of the blokes firing on all cylinders, battling as hard as possible to try and cross the line as frequently as possible.
The odds are stacked against them and yet the feeling in the city and the camp will not be one of remorse, but rather justifiable pride. Bayonne were newly promoted into the Top 14 at the start of this campaign and few gave them any hope of moving above the relegation zone.
And yet the men in blue and white have silenced the critics, exhibiting some excellent rugby on their way to moving up the table and mounting and genuine title charge, however outlandish it may seem looking back to where they first started.
At the centre of their rise is Camille Lopez. Since his arrival in the summer from Clermont, the veteran flyhalf has been impeccable, dictating the game for Bayonne with pristine ease, showing that he's still very much capable of competing with the best, regardless of his age. And to boost this even further, his goal kicking has been faultless.
Only last round he slotted two conversions and three penalties to help his side beat his former teammates at Clermont 21-18.
Léo Berdeu or Lima Sopoaga could be lining up opposite Lopez this weekend. Neither are as polished as the former French international, which is why Lyon have turned to the x-factor of their back line to deliver them results in tight games.
With the likes of expert finisher Ethan Dumortier and man-mountain Josua Tuisova in their ranks, Lyon have plenty of fire power to go toe-to-toe with anyone.
However, despite this their form has been lacking recently. Lyon have only won one of their last four league games, though they did recover from a 28-point deficit in the previous round against Stade Francais to tie the game in the final minutes and walk away with two crucial points.
Though if Lyon start as slowly this time around, Bayonne could really seize the moment and turn the day on its head. Bayonne need points and will be doing everything they can to play front foot ball with gainline success their ultimate aim.
Lyon meanwhile will be content to defend, maintain the health of their stars and keep Bayonne at bay. It's for this reason that Flo Rugby believes that Bayonne will narrowly edge the game, as Lyon sit back, content to defend their way to a playoff spot. Expect tries, plenty of drama and and exciting affair which will sign off the Top 14 regular season with a bang.