2023 Blues vs Hurricanes
Super Rugby Pacific, Round 14: Blues-'Canes Could Decide Playoff Locations
Super Rugby Pacific, Round 14: Blues-'Canes Could Decide Playoff Locations
Are we going to see a mostly drama-free decision day in the 2023 Super Rugby Pacific season, or are we bound for some added chaos in Round 15?
May 25, 2023
by Briar Napier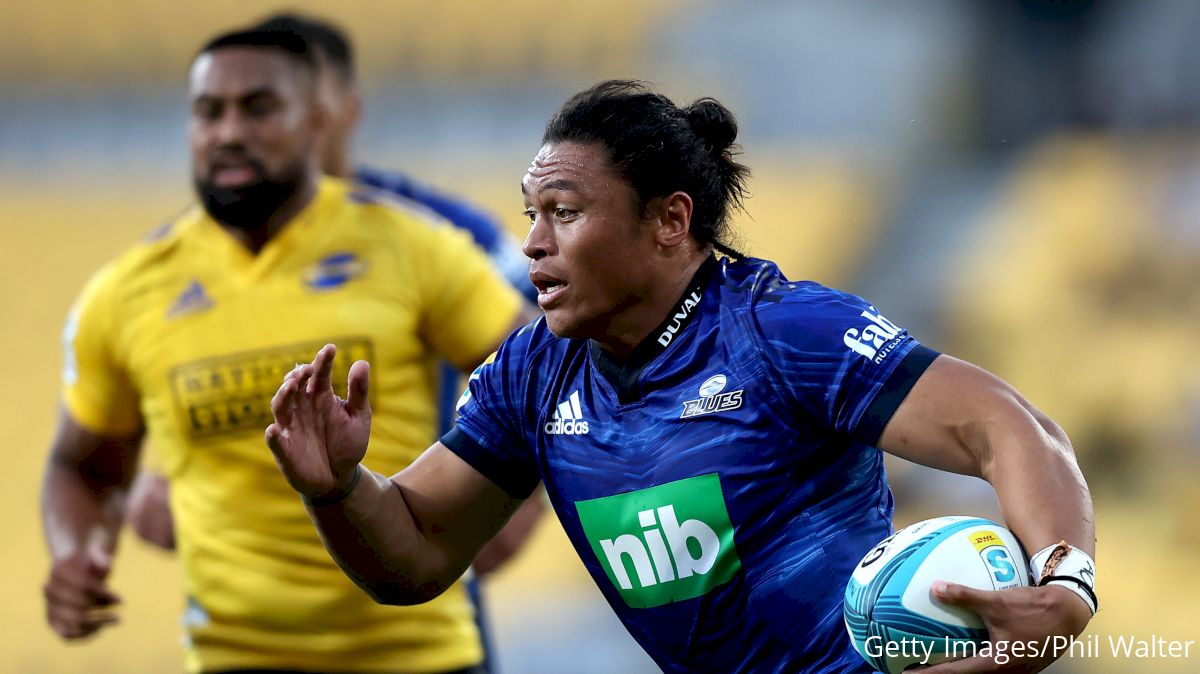 Are we going to see a mostly drama-free decision day in the 2023 Super Rugby Pacific season, or are we bound for some added chaos in Round 15?
Whichever way the final round of the season goes next week, the penultimate weekend of the year likely is going to play a major role in regard to the tone and tension of the last round.
All eight playoff places, plus all four quarterfinal match locations, could be clinched in Round 14, if certain results go certain ways. But that may not make for the most exciting conclusions to the pre-playoff games next weekend, if seeds and stakes are largely done and dusted.
If a couple of shock scores do occur – and based on the Super Rugby season to date, those types of scores can and will happen – then players, observers and supporters are bound for one last wild round before the loser-goes-home matchups begin next month.
Watch Round 14 intently this weekend. Some clubs will be forced to go on a final defiant stand in order to reach their goals and aspirations, before they're dashed away for good.
For other clubs, they're simply just trying to reward themselves for a season of hard work and get some much-needed rest for the fast-paced push for the Super Rugby title chase that is to come.
Here's a look at the Super Rugby Pacific matches to watch for in Round 14 of the 2023 season, with numerous fixtures (including all listed below) being streamed on FloRugby.
Fijian Drua Vs. Moana Pasifika
This matchweek, the Fijian Drua-Moana Pasifika rivalry enters a new, very important chapter.
Tied together as Super Rugby's club representatives from the rugby-mad Pacific Islands since they joined the competition together prior to last season, neither team was competitive enough to compete for a postseason spot in their first year of play in 2022.
This time around, the Drua – who have picked up stunning victories over the Crusaders and Hurricanes this season – are very much in the hunt for a place in the playoffs, though those hopes are fading fast and need a boost quick.
After the Drua lost to the New South Wales Waratahs, and playoff rival Western Force picked up a huge shock win over the top-4 Brumbies last weekend, it has left Fiji's Super Rugby club five points adrift of the top 8 and well behind on point differential, compared to the eighth-place Force.
The good news is that in Round 14, the Drua have no better possible opportunity to gain some points back.
It'll be a Pacific Island Derby this weekend 😎

🆚️ @MoanaPasifika_
🕑2.05 pm
🏟Churchill Park, Lautoka
📅 Saturday, 27 May
🎟 https://t.co/VGBrQkzxe3#TosoDrua #PacificAusSports pic.twitter.com/CEQlGALLyq

— Fijian Drua (@Fijian_Drua) May 23, 2023
Moana Pasifika's playoff push has long been over, after a dismal three points and no wins in 12 matches, leaving the club in danger of being the first Super Rugby team to go winless (outside of the pandemic-caused regional tournaments of a few years ago) since South Africa's Lions in 2010.
But entering the third all-time meeting between the two sides, Moana Pasifika – in their last clash with the Drua way back in Round 1 – made very clear that they aren't around to just lay down.
The Drua narrowly skated by with a 36-34 win in their season opener, as a 77th-minute try from Taniela Rakuro made the difference and got them the points, but the rematch this weekend will be in Lautoka, Fiji, with an electric pro-Drua crowd helping give the hosts an extra edge.
They'll need all the hope and help they can get, though. A Drua loss with no bonus would make their deficit to the Force essentially insurmountable, regardless of what the latter does against the Melbourne Rebels this week.
New South Wales Waratahs Vs. Crusaders
The best Super Rugby team over the past month arguably (and quietly) has been the Tahs, who went from the brink of disaster in April – in danger of missing a playoff place – to clinching a spot in the top 8 off of the back of four consecutive wins, the longest active streak in the competition.
As they're most likely locked into the sixth seed when the quarterfinals kick off in a couple of weeks, they also could, with their upcoming clash against the Crusaders, get an early preview of their playoff matchup.
The one caveat to the Tahs' ongoing win streak, as impressive as it has been this late in the season, is that the victories largely have come against weaker foes. Of the four wins, three were against clubs currently outside the top 8, and all have come against clubs below them below them in the standings.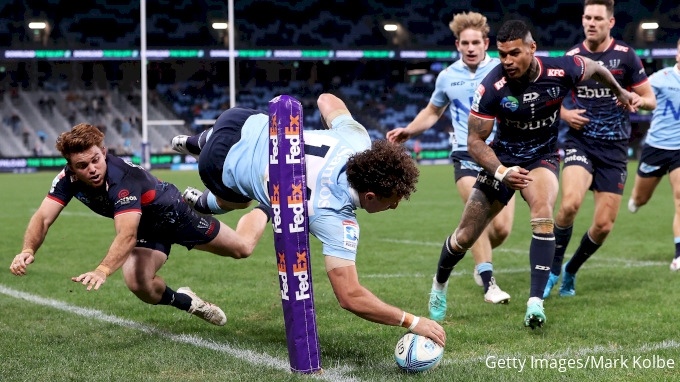 Meanwhile, the Crusaders need no proof they've been through the fire and come out (mostly) unscathed.
Besides a pair of losses to the league-leading Chiefs, and a stunning early-season loss to the Fijian Drua, the four-time defending Super Rugby champions have passed every test put in front of them, as they try to extend their dynasty and improve on their record 11 titles.
That stretch has bumped the Crusaders up to second place in the table, passing up the Brumbies after their loss last week. A slip down a peg with the third-place Aussies just a point back still is possible, where the Waratahs very well could be waiting when the knockout rounds come into play.
How that fixture would go if that happens could be similar to the result that occurs when they meet this weekend.
Blues Vs. Hurricanes
Just how important are hosting rights to a playoff quarterfinal?
In Super Rugby, the home team of a first-round playoff matchup hasn't been beaten on its home ground since 2017, meaning that a top-4 seed earned in the regular season has guaranteed a slot in at least the semifinals.
That makes Blues-Hurricanes this weekend – currently fourth and fifth in the Super Rugby table as of this writing, respectively – potentially the most important matches of each others' seasons thus far.
They've already met once in 2023, with the Aucklanders pulling out a 25-19 win in Wellington in Round 3 behind tries from Patrick Tuipulotu, Caleb Clarke and Hoskins Sotutu. The 'Canes now are being challenged to win in the always-tough environment of Eden Park in order to avoid potentially being sent there in a couple of weeks for the No. 4 vs. No. 5 quarterfinal meeting, with loser-out implications.
There are a couple of big advantages for coach Jason Holland and his visiting side, though, which brings the most potent try-scoring attack (62 tries) this year.
The Blues, who made a run to last year's Super Rugby final, have lost three straight matches to New Zealand sides, while Holland's controversial decision to rest All Blacks Ardie Savea, Jordie Barrett and Tyrel Lomax in last weekend's loss to the Chiefs will look like a stroke of genius if the trio utilizes their rested legs and carries the club to a massive win in Auckland.
That's obviously the best-case scenario, however, and in facing a dangerous Blues team that's won four of its past five matches and scored at least 30 points in all of those wins, Holland and the 'Canes had better hope he made the correct choice – or else their season could suffer massively for it.