World Rugby
'Put A Stop To It': Moana Pasifika's Best Player Reportedly Poached
'Put A Stop To It': Moana Pasifika's Best Player Reportedly Poached
In-form Moana Pasifika center Levi Aumu reportedly has been signed by the Crusaders for 2024, after he was pursued by multiple teams.
May 23, 2023
by RugbyPass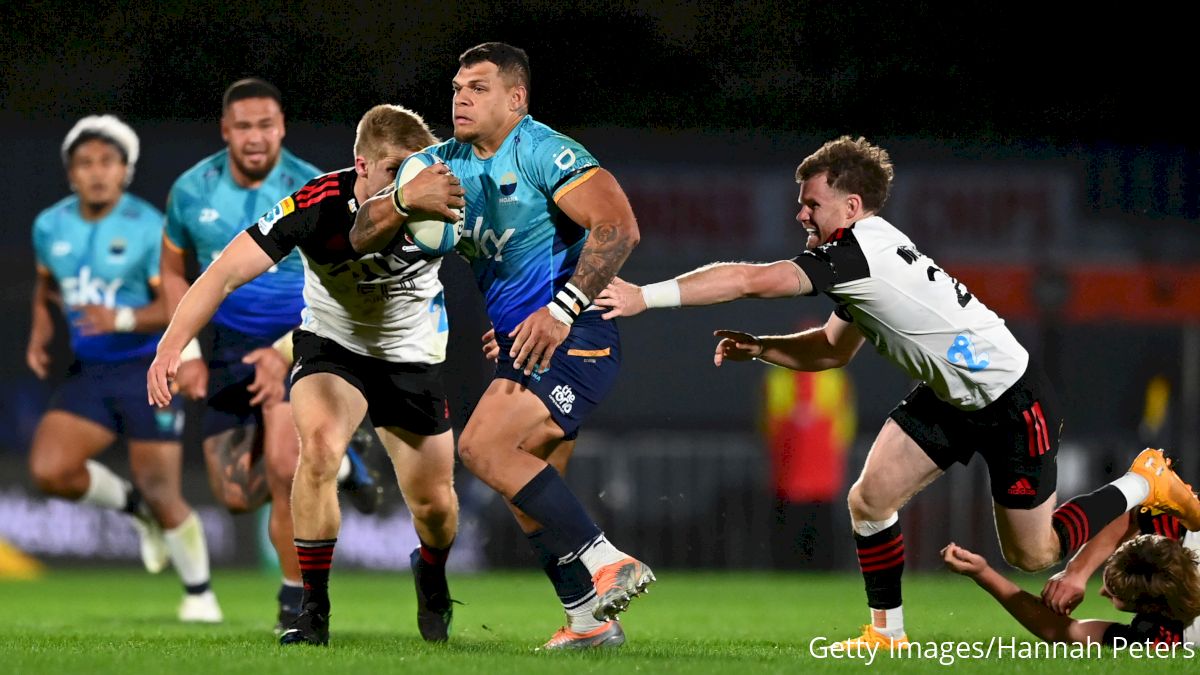 In-form Moana Pasifika center Levi Aumu reportedly has been signed by the Crusaders for 2024, after he was pursued by multiple teams.
Former All Blacks wing John Kirwan revealed on Sky Sport NZ's The Breakdown that after being chased by Eddie Jones and the Wallabies and the Blues, Aumua has settled on the Crusaders.
"Three times I've heard this," Kirwan told Sky Sport's The Breakdown. "I've heard that Eddie Jones has been chasing Levi Aumua. I heard the Blues have been chasing Levi Aumua … and I've heard the Crusaders have won that chase."
"I've heard from a very, very, very good source that he is going to the Crusaders, and he is on an NZR contract."
The transfer news comes after Aumua leads the competition in tackle busts and line breaks on the back of a stellar season for the bottom-placed Moana Pasifika.
Though the signing has left a sour taste for some, with Aumua in line to become an All Black having aligned with a New Zealand franchise.
The deal also would weaken the Moana team, which will lose its best player after a winless season so far in 2023.
"Let's put it straight on the table, Moana Pasifika should survive and make sure we keep this going," Kirwan stated. "But how can someone like Aumua then get an NZR contract? I don't understand that.
"What were the goals for Moana this year? It was to create more pathways for Pasifika [players], more people from Samoa and Tonga getting opportunity.
"I always thought that when he was showing form that he would be picked for Samoa or Tonga.
"What am I missing?"
Former All Blacks winger Jeff Wilson clarified that multiple options were always on the table for Aumua, and he has the right to choose what is best for him.

The New Zealand-born center completed his schooling in Australia, where he played for Brisbane Grammar School.
With Samoan and Fijian heritage, Aumua had up to four nations to which he could have sworn allegiance.
"He was eligible to play for the All Blacks and also was eligible to play for the Wallabies," Wilson said. "He hadn't made a decision and committed to any of those organizations or countries.
"He was looking after his future and has now decided he wants to be an All Black.
"I understand it must be incredibly frustrating for Moana Pasifika because you have helped develop him and given him that opportunity to play.
Ex-All Black and former Crusader Israel Dagg was in disbelief at the reported transfer and called on NZR to prevent any future poaching of Moana Pasifika players.
"The Levi Aumua situation … I can't believe it's happening," Israel Dagg told SENZ Breakfast. "New Zealand Rugby surely would have seen this coming and have to put some roadblocks in place, otherwise it's going to continue to happen.
"What about the next best thing that comes out from the Islands, and they're playing for Moana Pasifika, and these five franchises come on and go, 'Wow, we want that player.'
"This player will have a lot of confidence, or he'll want to make that decision to go and play for these teams, but New Zealand Rugby has to put a stop to it.
"Otherwise, it's just going to deplete them, and then what's the point of having Moana Pasifika in the competition, if they're depleted?"