2023 Leinster Rugby vs Stade Rochelais - Heineken Champions Cup Final
Leinster Red Card Reaction And Why They Turned Down A Kick At Goal
Leinster Red Card Reaction And Why They Turned Down A Kick At Goal
Leinster shared its thoughts on why it turned down the opportunity to kick at the posts from long distance when trailing La Rochelle by a point Saturday.
May 23, 2023
by RugbyPass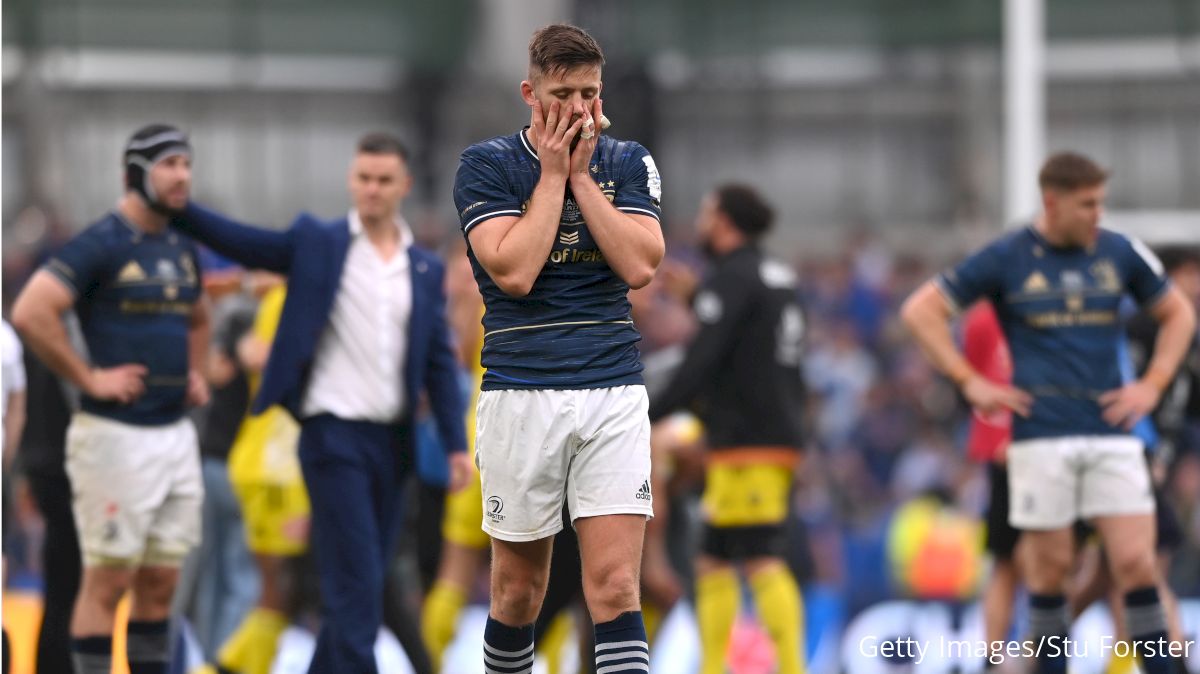 Vanquished Leinster has shared its thoughts on why they turned down the opportunity to kick at the Aviva Stadium posts from long distance when trailing by a point with five minutes remaining in their agonizing 27-26 loss to La Rochelle.
The Irish side were awarded a 75th-minute penalty, five meters in from the touchline on the 10-meter line, after Jonathan Danty was yellow-carded for his high tackle on Caelan Doris to make it a 14-versus-14 contest, just minutes after the home team's Ronan Kelleher had been carded for a maul collapse during the lead-taking converted La Rochelle try.
However, instead of going for goal and the glory off the tee, Leinster decided Ross Byrne should instead kick possession into touch in the 22 and that they would attack from there.
That try-searching tactic nearly paid rich dividends, with Leo Cullen's team massively pressuring the La Rochelle defense, but their momentum was killed when Michael Ala'alatoa was red-carded on 78 minutes for his shoulder-to-head contact with Georges-Henri Colombe at a ruck just meters from the try line.
That left the match finishing with just 27 players on the pitch, 13 for Leinster and 14 for La Rochelle.
When Danty was yellow carded, and the opportunity was there for Byrne to kick what potentially could have been the cup-winning points, he was four from six off the kicking tee for his afternoon's work – his two misses coming from near-touchline conversions that hit an upright on both occasions in the first half.
🕐 | 60'

20 to go in Dublin…

🔵🟡 26-20 🟡⚫️#LEIvSR #FromTheGroundUp pic.twitter.com/YPrB8yJ4of

— Leinster Rugby (@leinsterrugby) May 20, 2023
Asked about the chat that led to Byrne going down the line, rather than taking his chances with a kick at the posts, Garry Ringrose, who had assumed the Leinster captaincy following the 30th-minute departure of the injured James Ryan, said: "With regards to Ross, it's always an option there, and I would have 100% trust in his feeling on the spot.
"We have seen him in big games get kicks from there, so I trust his gut on that. We backed ourselves in the decision we made."
As for the subsequent breakdown incident that had referee Jaco Peyper reaching for the red card to dismiss Ala'alatoa for his illegal contact with Colombe, the player the sub prop couldn't prevent from getting over the try line at the other end of the pitch on 71 minutes, Leinster boss Cullen remarked: "I'll have to look back on it in more detail. You have got to just trust the referee's call on the day.
"You know, it's at the end of the game, I don't know. I'll have to look back on it, but I didn't dwell too much on it in terms of studying the footage more.
"It was more 'let's try and put a plan together' before the card even came out. I was getting a sense from the conversation that we needed to make an alternative plan, so I was more focused on that at the time."
The one-point loss for Leinster came 12 months after they were beaten by a three-point margin by the same La Rochelle opposition in Marseille.
It hurt, but Cullen insisted his team won't give up trying to win its fifth European title and a first since 2018.
"It was an unbelievably tight game," he reflected. "Great occasion, amazing out there in terms of the atmosphere and everything else. The dressing room in there is pretty gutted, as you can imagine, because it means so much to the players. Everyone has worked incredibly hard to get to this point and so, so close, unbelievably close.
"We started the game really well, lots of really positive things in the first half. On the flip side of that, in second half, even though we came up with some good turnovers in our end of the field, we didn't exit that well, so it just means we were feeding La Rochelle. They kept a lot of possession, territory that second half.
"Tight margins – they managed to get over the try line at the end this time last year. We are in that situation this year, and we can't get over the line. That's how close it is. It has come down to the finest of margins on both days, and unfortunately, on both sides of it, we just haven't been good enough to do it. We just need our guys to stay at it, keep believing they will get there.
"There are things guys will look back at with regret, unfortunately, but it wasn't to be today. The big thing is not to lose heart. We are so close to it, and we came up against a very, very good team.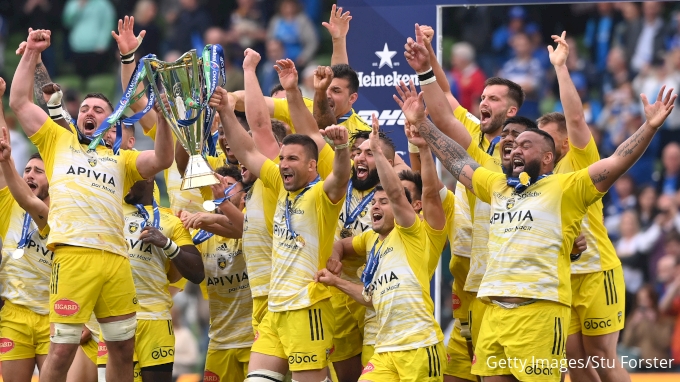 "You have got to give them [La Rochelle] a huge amount of credit. They stuck at it after the start they had, and the character they showed to come back. You have got to give them a huge amount of credit. It's devastating, really. We went through that final where we went through being 16 points down in the past (versus Northampton in 2011), so I know what that feeling of jubilation is like.
"Now, we are experiencing the other side of it, where the players have built a big lead, 23-7 in the first half, and they get in for a try just before halftime. That is what you are going to get, it's the top-end of the game we are operating at here.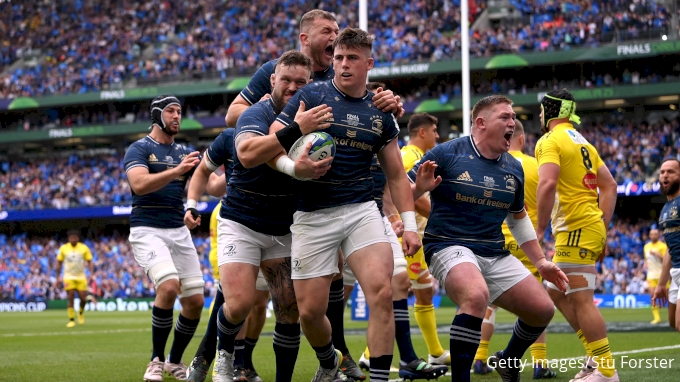 "Up against a good team, well drilled, very good individual players, a slightly different model, the top Top 14 in terms of where they pull players from all around the globe.
"We have a bunch of guys who came through the system here for the most part, and we have just got to stay at it. Just got to stay at it. Keep believing in what they do, working hard every day, keep pushing each other along. They will be back."