French Top 14
5 Ways La Rochelle Beats Leinster Rugby In The Heineken Champions Cup Final
5 Ways La Rochelle Beats Leinster Rugby In The Heineken Champions Cup Final
La Rochelle are in with a chance of winning back-to-back Heineken Champions Cup titles. Here are five key ways in which they can beat Leinster in the final.
May 19, 2023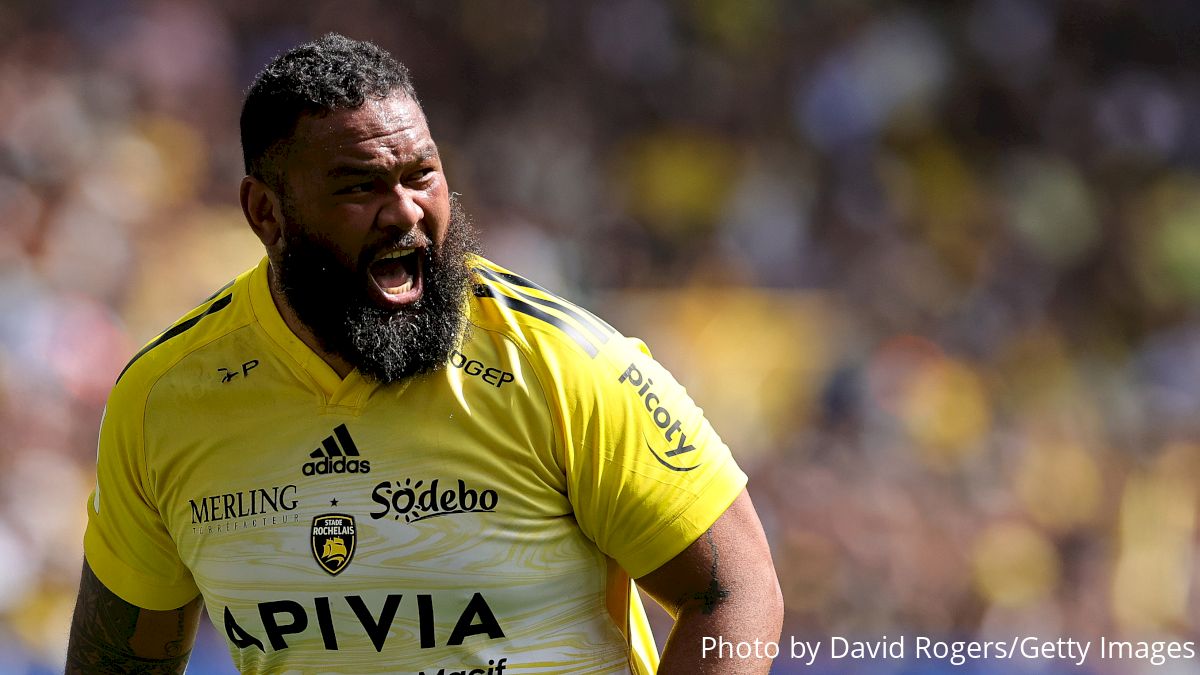 Winning a European Cup is tough enough, but doing it twice in a row is a seriously tall order.
Four teams have achieved that feat, the latest being Saracens in 2017. This Saturday, La Rochelle could join that esteemed list if they beat Leinster for a second successive time in the final.
There's genuine value in La Rochelle's hunt, although it does feel like the odds are stacked against them. Leinster will essentially have home advantage, with Dublin's Aviva Stadium hosting proceedings.
Expect a sea of blue in the stands, loudly welcoming the Irish contingent out onto the field, willing their team on to win their only remaining shot at silverware this season after Leinster suffered a shock loss to Munster in the URC last weekend.
Counteracting that home advantage will be pivotal to the overall game plan for La Rochelle as they prepare to crash the party. Here are the five things the French club must do to ensure they don't come away empty-handed.
Lock out the pro-Leinster support:
Before any rugby is played, it will be the noise that hits the La Rochelle players. Their fans are a rowdy bunch and will make themselves heard, but we can expect the Aviva Stadium to be packed full of Leinster fans making the short trip out from their nearby homes.
To some degree, all professional athletes are expected to adapt to hostile environments. Yet when faced with a barrage of noise, it's hard not to quiver and coil up.
La Rochelle must face up to the noise and focus on the task in front of them, ignoring the pro-Leinster support filling the stands.
If they shrink in the face of such noise, the afternoon could turn sour very quickly.
Nullify the Quick Ball:
Leinster are at their very best when recycling the ball quickly from a ruck, penetrating defences in a variety of ways which at times can be truly terrifying.
A lot of this falls down to the two-pronged structure which they inhabit in attack. Off ten, they usually have a hard running line as well as an option out the back. This isn't particularly revolutionary, but what makes it impactful is the secondary layer of hard and soft runners which material if the flyhalf pulls the ball back to another distributor.
To make this system even more complex, numerous Leinster forwards can fill that distributor role, making it impossible to predict where the ball will end up.
In short, to prevent this fluid attacking system from flourishing, La Rochelle must slow the ball down at the breakdown to give their defence time to recover and prepare for a Leinster strike move.
With high-quality jacklers like Jonathan Danty and Grégory Alldritt in their ranks, the French side are more than capable of disrupting the Leinster quick ball.
Take the Points
In the last few months, La Rochelle have looked rather comfortable in the Top 14, squeezing opponents with ruthless efficiency, and not always because of high try counts, but rather the accuracy of flyhalf Antoine Hastoy's boot.
The Frenchman's proficiency in front of the posts is precisely why he is the leading points scorer in the Champions Cup. That will be a valuable asset come Saturday.
In last season's final, La Rochelle trailed for most of the game, waiting right until the last moments to edge their way in front. The tie could have fallen either way, and to ensure a more comfortable victory this time around, they should bank on Hastoy's boot.
Win the Contact Zone
In rugby, it's hard to get any forward momentum if you don't win the contact battle. If you consistently make metres each phase, you put the opposition defence on the back foot and keep your own attack in motion.
Therefore, it is integral that La Rochelle win the contact areas to keep their attack humming, though it will not be easy with numerous big-name stars returning to the fore for Leinster.
With James Lowe, Robbie Henshaw, Andrew Porter, Caelan Doris and Josh van der Flier all expected to feature, the collisions in the midfield should be monstrous.
La Rochelle have plenty of weight on their side to counteract these players, which will be a key method by which they keep their attack moving and Leinster's attacking backpedalling.
Defence, Defence, Defence
It may seem an obvious point, but defence will be where the game is won and lost. When the sides last met in Marseille, La Rochelle put in a formidable defensive effort, successfully repelling each of Leinster's visits into the 22, forcing them to cash in on penalties.
Meanwhile, Ronan O'Gara's men enjoyed a more lucrative afternoon, crossing the whitewash on three occasions across 80 minutes. Doing a repeat of that will be no mean feat; however, La Rochelle is more than capable of reconstructing that performance.
Indeed, Munster showed the power of resilience against Leinster only last week when they put in a stirring second-half defensive effort to stave off a comeback from their provincial rivals.
Leinster have some phenomenal athletes in their pack, and blunting them will be challenging, but few teams are as well equipped to counteract them as La Rochelle, who possess one of the most physical packs in club rugby.
Only last month, the men in yellow manhandled Saracens, arguably the best team in England, and did so without a hitch. Put in a similar display this Saturday, and La Rochelle may be staring down another European title.