2023 DHL Stormers vs Vodacom Bulls
Jake White Was Spitting After Bulls Loss To Stormers
Jake White Was Spitting After Bulls Loss To Stormers
Bulls Director of Rugby Jake White was subtle, but he could not resist the temptation to point out what he felt were 'inconsistencies' by match officials.
May 10, 2023
by RugbyPass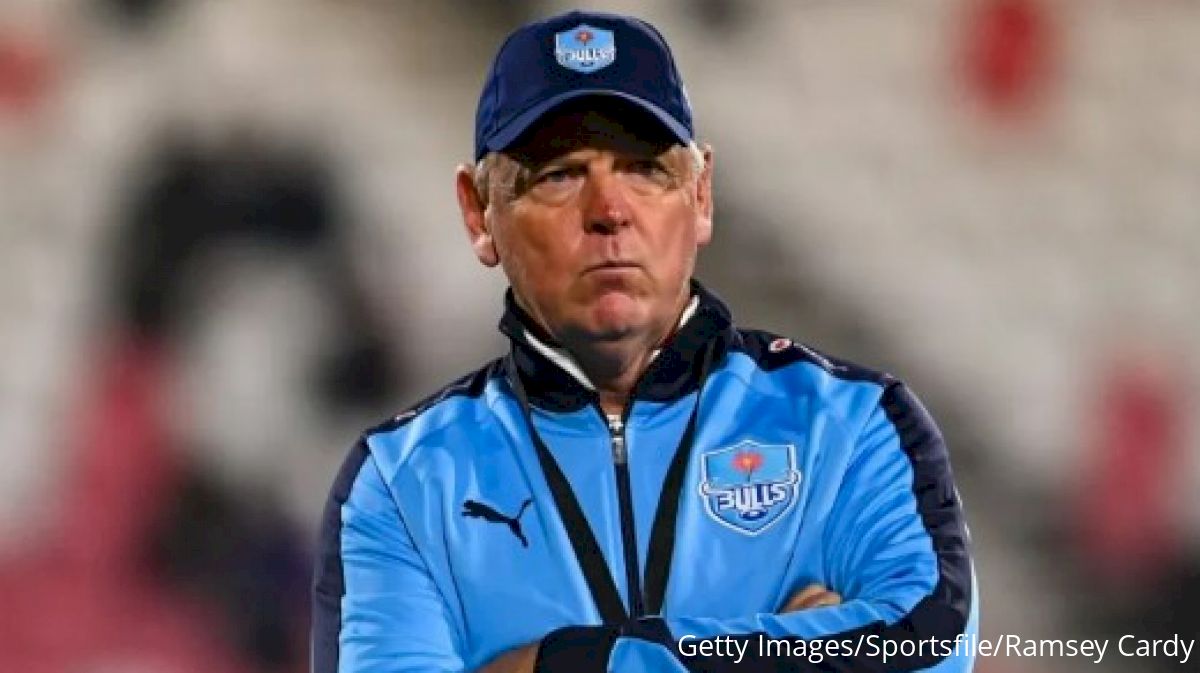 Bulls Director of Rugby Jake White did his best tap dance to put forward a humble disposition, but he could not resist the temptation to point out what he felt were 'inconsistencies' by match officials.
"Firstly, we have to be humble," White started off his post-match media briefing after his team suffered a 33-21 loss to the Stormers in their United Rugby Championship quarterfinal in Cape Town over the weekend.
The Stormers were impressive in all aspects of the game, as they put down a marker in defense of their title – reaching their second successive home semifinal.
It wasn't meant to be. And our @vodacom #URC campaign comes to an end.

Thank you to all the loyal fans, the #TrueToTheBlue army, for your continued support. We will be back! 🐂💙 pic.twitter.com/2Moa7Mxk3w

— Official Blue Bulls (@BlueBullsRugby) May 7, 2023
"The Stormers played really well," the Bulls' boss continued. "Credit to the Stormers, they're champions, they've got a good team. They've got an incredible record here [Cape Town]. They've got 10 incumbent Springboks."
White made it clear he felt some of the calls were not consistent with the messages they received from the refereeing brain trust during the season.
He suggested some of the calls from referee Jaco Peyper and TMO Marius Jonker were in contrast to what they had received from the URC refereeing panel under the management of Tappe Henning.
It started with a head knock to star fly-half Johan Goosen.
"Someone whacked him on the head in a tackle," the Bulls boss said of the HIA call that went against Goosen in the 42nd minute. "A couple of those head-to-head clashes no one saw. I watched a test match where some of those tackles, you get red carded. And tonight, [the] best referee [Peyper] and the best TMO [Jonker] in South Africa, [say there is] nothing wrong."
It did not stop there, as his teaser saw the media probe for more detail on his feelings about those 'questionable' calls.
"I am not going to give you the whole rundown," White said. "A lot of work goes into preparing video clips of things. The answers are that [those tactics] won't be allowed. Then you see the same pictures in a game, and it is allowed."
He made it clear there needs to be more consistency between what is being told to teams before a game and what happens in a game.
"One thing we are going to have to work out is how can we, through the URC, find a way to get [consistency]," he said. "I've heard there is zero tolerance on hands past the ball on the ground, but it didn't look like that tonight. I heard that if you sack a maul, and it's a tackle, you can't lie on top of the ball. But that didn't happen tonight either."
White then complimented the Stormers for playing and adapting to how match officials rule on the day.
"To be fair, that's what the Stormers do well: you've got to adapt to that.
"They do it well and they are very good at it.
"For argument's sake, one of the things they did really well is that they play the support runner in the breakdowns and then got over the ball.
"[They] never once got penalized for taking out the support runner without the ball.
"But credit to them.
"They obviously worked very hard on the breakdown, and it works for them.
"They've got a good set-piece and defend well.
"So, if I analyze the game, it's funny how we went 7-0 down, and I actually said, 'I don't want the ref to give a penalty at scrum time when someone slips.' Then we were 10-0 down.
"When you are 10-0 down against the Stormers, it's incredible, because you have to chase the game.
"Their defense is so good that once you have to start chasing the game, you must put yourself under pressure."
‼️Team Announcement‼️

🏆Currie Cup
🐂Vodacom Bulls vs Cell C Sharks
📍Loftus Versfeld Stadium
⏰17:30

Gates Open at 15:00, see you there 💪 pic.twitter.com/2qqCKEAe0x

— Official Blue Bulls (@BlueBullsRugby) May 5, 2023
White also was not happy about the yellow card issued when flank Cyle Brink took out counterpart Hacjivah Dayimani near the tryline.
"I saw exactly the same picture on the other side of the field when the captain asked the official: 'Didn't he tackle him head to head?'
"And then he said: 'No, he didn't have the ball.'
"I didn't know you could tackle a guy without the ball.
"For me, it was a yellow card against Cyle for exactly the same picture as against Keagan Johannes in the other corner.
"So, I repeat, I think we're going to need to find a way [to get consistency].
"We've spent a lot of time and effort – and [South Africa's Director of Rugby] Rassie [Erasmus] taught you this many months ago, putting videos together asking about it – and then you see the pictures and then you don't get any joy from the same pictures.
"I am saying it again.
"I've got a lock [Charlie Ewels] playing for the Bulls against the Sharks [in the Currie Cup], and he got red carded in a test match for exactly the same tackle that I saw in this game."