World Rugby
'Very, Very Strange Decisions': Ex-Coach Blames Refs For Nienaber's Record
'Very, Very Strange Decisions': Ex-Coach Blames Refs For Nienaber's Record
Former Boks coach Nick Mallett sensationally claimed that their side only lost certain tests due to calls that went against them.
May 9, 2023
by RugbyPass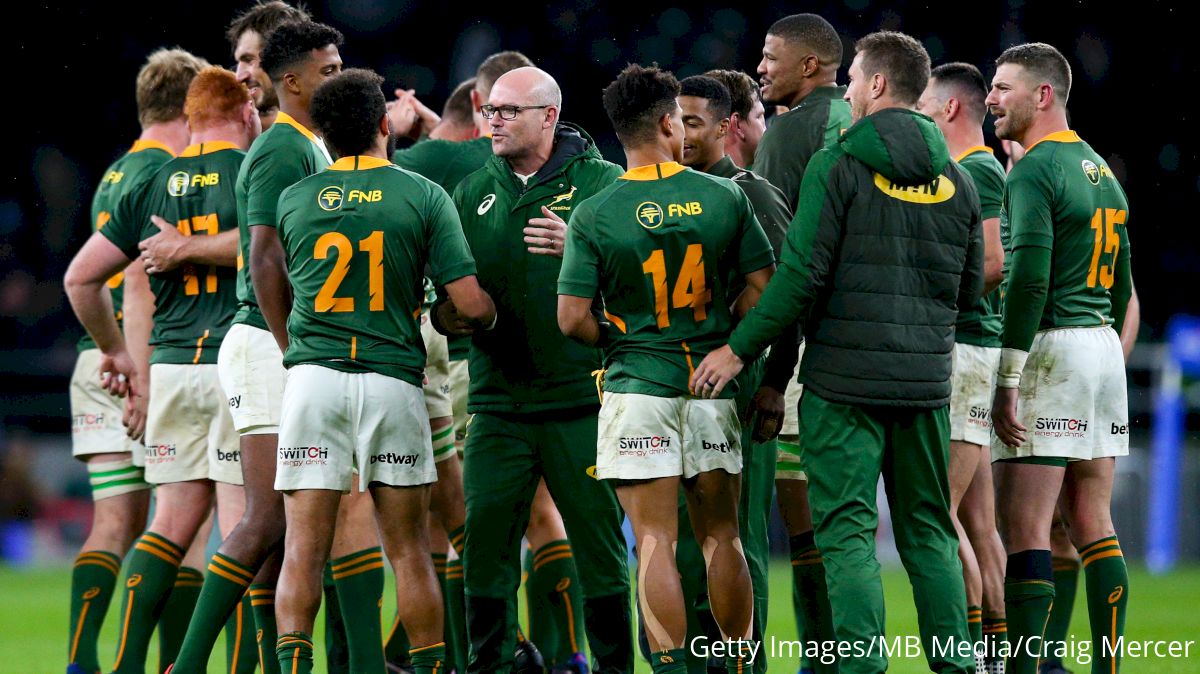 Springboks head coach Jacques Nienaber will step down from the post at the end of this year's Rugby World Cup after four seasons in the job.
The former assistant under Rassie Erasmus took over in 2020, but his first test in charge wasn't until July 2021, after SARU pulled the Springboks out of all competition in 2020.
Nienaber's Boks claimed the British & Irish Lions series 2-1 but went on a three-test losing streak through the Rugby Championship to finish third in 2021.
The Springboks finished as the runners-up in the 2022 Rugby Championship behind the All Blacks after missing out on bonus points to Ian Foster's team.
On the end-of-year-tour, they suffered losses to the No. 1- and No. 2-ranked nations, Ireland and France.
Former assistant Swys de Bruin defended Nienaber's 61.5% win record with the Springboks on SuperSport's Final Whistle, calling the record 'subjective' and claimed many of the test matches were 'trials.'
"Those stats are very subjective," de Bruin claimed. "You've got trial games, some games you need to win, that game we might not."
The ex-Lions coach was prepared to draw comparisons with football managers, claiming a 60% record in football is successful.
Football club teams play nearly 40 games a season and a 'draw' is a far more common outcome, resulting in a lower overall win rate.
"I had an interesting look at top football guys," he said. "A 61% win ratio is not too bad. If you win 60% or more of your games, you are successful."
De Bruin also said the absence of 'minor' playing nations made it tough to have a higher win rate and praised his work for orchestrating defeats of the All Blacks.
"I remember 2018-2019, we never played minor teams, there were no Canadas and Americas involved," he added. "You play the big boys game in, game out. That's the different stat.
"If you look at what Jacque has done with Rassie, especially Jacques' defense, we've beat the All Blacks.
"We drew with them away [in 2019] and beat them away, too.
"We've pumped the English in Bloem and Ellis Park [in 2018]. We went overseas we got Scotland, the French there.
"He's done well in the right tests."
Under Erasmus the Springboks won one from four tests against the All Blacks, while Nienaber has improved on that mark with two from four.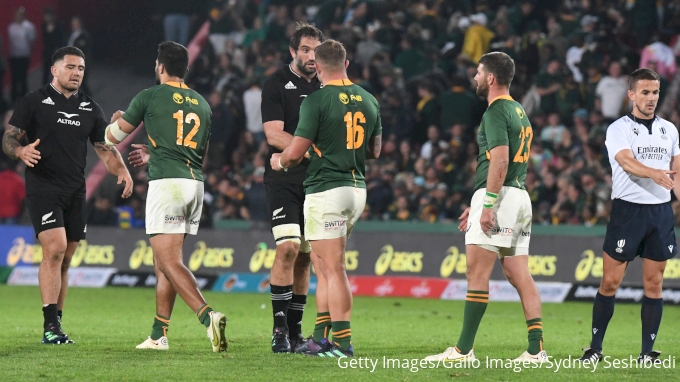 Former Boks coach Nick Mallett sensationally claimed that the side only lost certain tests due to calls that went against the side.
He suggested that the officials were not impartial by suggesting that they were not 'absolutely fair.'
"I'll add to that, there were a number of games last year we should have won, and we didn't for some refereeing reasons," Mallett claimed. "Had the referees been absolutely fair, we would have ended up winning a couple of games.
"I still say in the games we played against France and Ireland last year, they were two great, great performances by the Springboks.
"We come on the wrong side of those performances because of some very, very strange decisions in the last 10 minutes.
"We get those two wins, suddenly it's incredible, 18 wins out of 26, it looks very good.
"What about Australia away? When everyone agreed they should've been penalized 15 times more than they were.
"There are issues around the refereeing of our Springbok team last year that have impacted Jacques Nienaber's results."