Premiership Rugby
A 'Definitive' Heaviest Rugby Players XV In 2023
A 'Definitive' Heaviest Rugby Players XV In 2023
We've tried to put together a heaviest 15 list. It's made up of current players and ones listed in a position at which they've started at a pro level.
Mar 28, 2023
by RugbyPass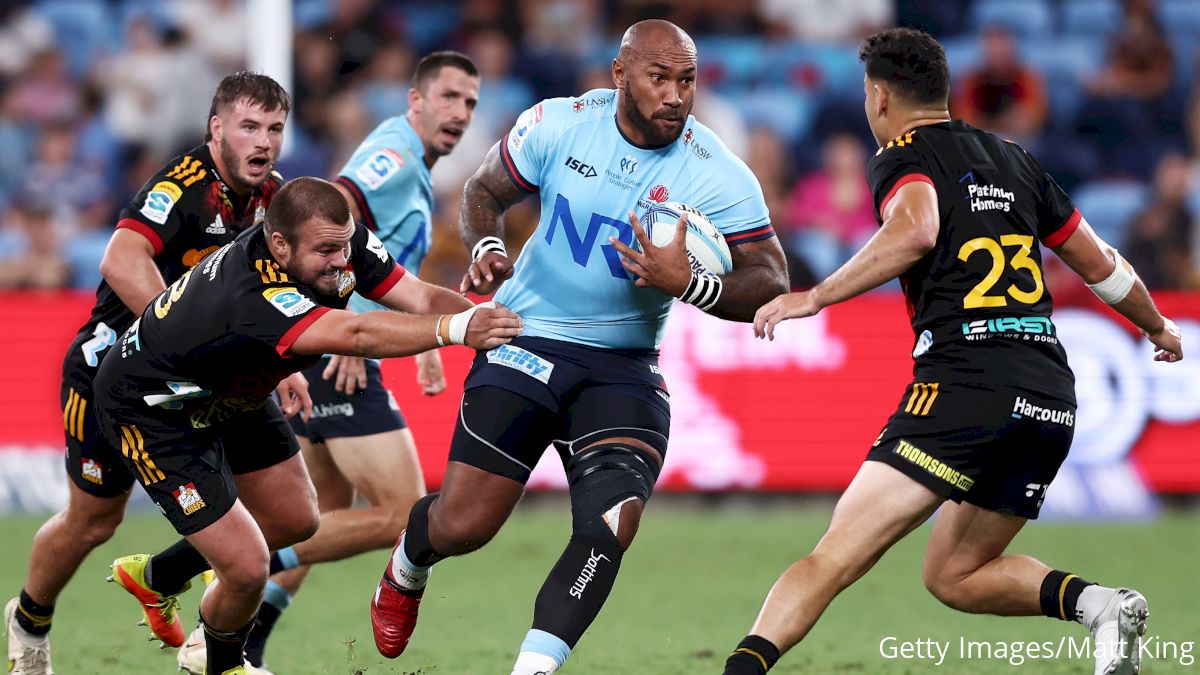 The internet is littered with lists of the heaviest rugby players, even if frustratingly few are anything accurate.
The truth is, tracking player weights is difficult, not least as players – like all human beings – are prone to fluctuations in body weight and often tend to gain mass over the span of their careers.
With these pitfalls in mind, or in spite of them, we have attempted to put together a definitive heaviest 15. It is made up of current players and ones listed in a position they have started a game in at a professional level.
We have used official club websites, the brilliant All.rugby database and first-person testimony, when appropriate, when trying to render credible weights.
Some positions have been more difficult to fill than others. Maybe, surprisingly, hooker and the back row are considerably lighter than we might have expected going into the process. Scrumhalf and fullback also are positions that have proven tricky.
The seeming retirement of 139-kilogram Jone Qovu, 135-kilogram+ Opeti Fonua and 106-115-kilogram scrumhalf Samisoni Fisilau have hindered our cause, and there's also a mention for 170-kilogram second row Walid Maamry.
The former French U18 forward is playing in the fourth tier of French rugby for Bédarrides Châteauneuf-du-Pape Vaucluse Rugby. As far as we can discern, it is not a fully professional club. As such, we reluctantly felt we had to exclude him from this XV.
While we have tried to be definitive, there no doubt are mistakes or oversights on our part, so we very much welcome corrections and, more importantly, suggestions. Please email ian@rugbypass.com if you have some.
As alluded to earlier, we suspect No. 6 and No. 8 are areas we feel there are heavier athletes out there.
The average weight of our pack is 142.1 kilograms or 313 pounds or 22 stone 5 pounds. The backs average out at 119.4 kilograms or 263 pounds or 18 stone 11 pounds.
While there's a queue of enormous tightheads playing the game, there aren't quite as many at loosehead topping 140 kilograms.
The Leicester Tigers front-rower is the heaviest according to our research and consistently is listed at 149 kilograms or 23 stone 6 pounds in old money.
While we suspect there are heaviest hookers than the French No. 2, he's the heaviest for which we could get a credible weight.
Honorable mention goes to Toulon's 122-kilogram Christopher Tolofua, who we understand used to weigh in at 132 kilograms but has slimmed down.
A controversial entry, given that both Ben Tameifuna and Uini Antonio have laid claim to being the heaviest professional players on the planet at various stages.
According to their respective club websites, neither can currently match Emirates Lions tighthead Asenathi Ntlabakanye, who weighs in at slightly over 24 stone.
JJ van der Mescht has extended his contract with @SFParisRugby 👏🏼 #SaffasAbroad pic.twitter.com/v6jsaWb2Q6

— Darren (@SaffasRugby) December 12, 2022
According to a recent interview Paul Gustard gave Jim Hamilton on The Big Jim Show, the Stade Francais head coach spoke of a "154 kilo" second row on his books in Paris.
RugbyPass has confirmed that Gustard had been alluding to JJ van der Mescht, who's listed between 135-145 kilograms on various websites, but who looks significantly bulked up in recent photographs, compared to his time with the Sharks in South Africa.
Honorable mention goes to 203-centimeter, 145-kilogram Emmanuel Meafou, who plays for Toulouse and looks set to star for France, despite originally hailing from Australia.
While he's fluctuated wildly over the last decade – nearly tipping 160 kilograms at one point – in a recent interview with RugbyPass' Le French Rugby podcast, the La Rochelle lock said he was between 145-150 kilograms, so we met the Wallaby in the middle.
A comparative lightweight in our pack, London Irish's So'otala Fa'aso'o takes the blindside spot at a modest 20 stone 4 pounds.
The latest Tuilagi off the rank is the largest yet.
Posolo Tuilagi has been tearing it up for Perpignan and France U20s.
The son of Henry, the teenager who also can play in the second row, already is right up there as one of the biggest bodies in the game. He's listed at 149 kilograms on All.rugby and 145 kilograms on the official Perpignan website. We suspect the former might be more accurate on this occasion.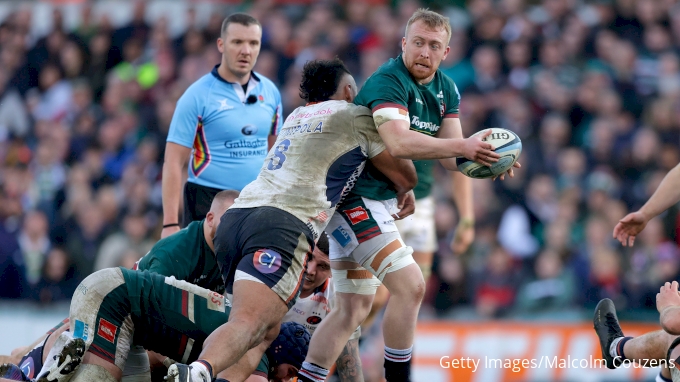 The retirement of some enormous No. 8s in recent years has meant that England veteran Vunipola was the largest No. 8 we could source, which again, on the face of it, seems a little light in the context of this team.
The previous heaviest professional scrumhalf, Samisoni Fisilau, tipped the scales at least 106 kilograms, and he is replaced by fellow Tongan Sonatane Takulua, who is playing for Agen in the ProD2.
The deceptively heavy Shokki Shuttles fly-half, who previously played for Ospreys, Bath and Worcester, weighs in at 120 kilograms, making him by 8 kilograms the heaviest No. 10 in the professional game.
11. Masivesi Dakuwaqa – 189cm, 118kg
The Montpellier hulk can more often be found in the back row these days, but the Olympics Sevens gold medalist has started over 40% of his professional games as a winger.
12. Matthieu Bastareaud – 182cm, 125kg
Though he has found a new home in the back row in recent seasons, it's not an unreasonable proposition to select Bastareaud in the position that saw him win 54-caps for France.
While the Toulon website frustratingly doesn't list his weight, All.rugby has him at 125 kilograms.
Honorable mention goes to the 118-kilogram Apimeleki Nawaqatabu, who plays for Narbonne.
Though largely selected as a wing, Naiyaravoro has played 13, notably for the Barbarians in 2017.
On paper, the former Glasgow Warrior and Northampton Saint is neck and neck with our next entry.
The biggest back of all time is listed at 130 kilograms on the Waratahs website, though he was as high as 137 kilograms at Montpellier.
It's hard to see Nadolo's record as the most massive back in the game ever bested.
15. Frans Steyn – 185cm, 112kg
The old warhorse is playing his rugby at the Cheetahs, but he's built more like a blindside these days.
Honorable mention goes to England's Freddie Steward, who typically is listed at between 105-109 kilograms.