World Rugby
'Possession Rugby Is Dead': Eddie Jones Plots Power Game For Wallabies
'Possession Rugby Is Dead': Eddie Jones Plots Power Game For Wallabies
Eddie Jones has warned fans expecting the Wallabies to return to the glory days of the Galloping Greens-like running rugby that they may be disappointed.
Mar 26, 2023
by RugbyPass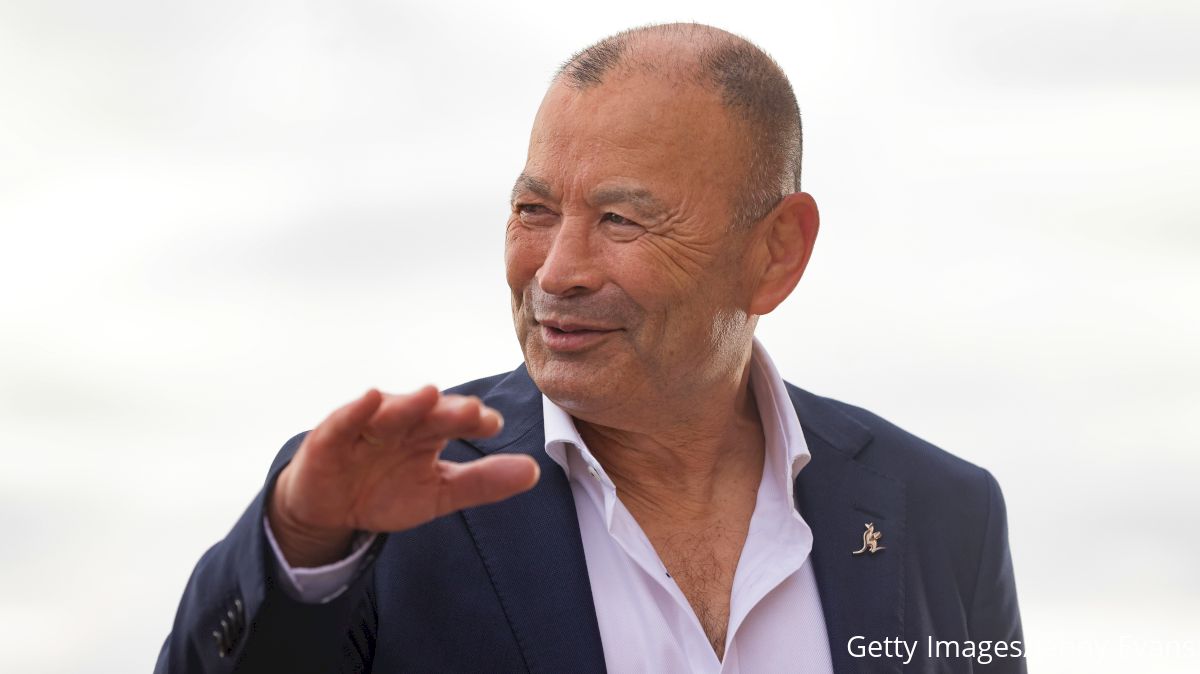 Eddie Jones has warned fans expecting the Wallabies to return to the glory days of the Galloping Greens-like running rugby under his coaching that they may be left disappointed.
Jones is a graduate of the famous Randwick side featuring the Ella brothers, Lloyd Walker and others, who dominated Sydney club rugby in the 1970s and 1980s.
But the master mentor Friday claimed it was folly for fans to believe that throwing the ball around willy nilly in the modern era would succeed against European heavyweights Ireland and France or traditional Southern Hemisphere rivals, South Africa and New Zealand.
Michael Cheika's gallant outfit came within a win of stealing the Webb Ellis Cup in 2015, playing an admirable ball-in-hand game, but Jones says he won't be adopting any such style while chasing the 2023 World Cup in France.
He said the Wallabies must win at all costs, especially the first match of this year's Bledisloe Cup series with New Zealand at the MCG in July.
"There'll be a 100,000 people there, right, and we kick the ball 70 times, and we beat New Zealand, everybody is going to be happy," Jones told an Australian schoolboys function in Sydney on Friday. "(If) we kick the ball 10 times, and we get beaten 40-10, they're going to walk out kicking stones.
"So, we've got to be junkies for winning, not junkies for possession. Possession rugby is dead. It's dead for the moment, and it's probably going to be dead for a long period of time.
"The game's about being fast now. You've got 75% of tries being scored in three phases – 75%.
"So why would you keep the ball for 10 phases?
"That's just stupid to even think like that anymore, and unfortunately, there's that thinking still in rugby."
Bring on more of this from our guy Rob over the next three years 👊#Wallabies @eToroAU pic.twitter.com/Gqc7GsRxx4

— Wallabies (@wallabies) March 11, 2023
Jones says the Wallabies must play to their strengths and pointed to the influx of Polynesian players in the code nowadays in Australia.
"You look to the playing population of Australian rugby now, of which is 60% is Pasifika, 40% is white," he said. "So, that means the 60% of Pasifika, we've got to play power rugby. Like, we can't play a long-phase, hold-the-ball (rugby) with different sorts of gene pools.
"We've got to play smart. We've got to play to what the laws are now, and we've got to play to our strengths, which is about being smart, being really fast and aggressive on the first couple of phases and then being able to kick constructively to get the ball back.
"We don't want to kick to them. We want to kick the ball back."
Indicating that he will opt for Polynesian-packed backline, Jones believes Australia "can be more powerful than any other team" on the planet.
"You just have a look at the Australian backline we could pick – we've probably got the most powerful backline in the world," he said. "So, we've got to be able to use that. But we can't use that by keeping the ball for 10 or 12 phases, because they don't have the petrol in the tank.
"You know, when your car is going on empty, you've got put some petrol in it. So, we've got to put petrol in our players."
Despite only having five more months and five tests to prepare for the global showpiece, Jones maintains Australia can win a third World Cup in October.
"You just look at the rankings," he said.