2023 Melbourne Rebels vs Queensland Reds
'Play Footy That's Inspiring': Rebels To Keep Playing Running Rugby
'Play Footy That's Inspiring': Rebels To Keep Playing Running Rugby
Alex Mafi says Melbourne coach Kevin Foote still gives them freedom to play their own game, despite a rocky beginning to the Super Rugby Pacific season.
Mar 22, 2023
by RugbyPass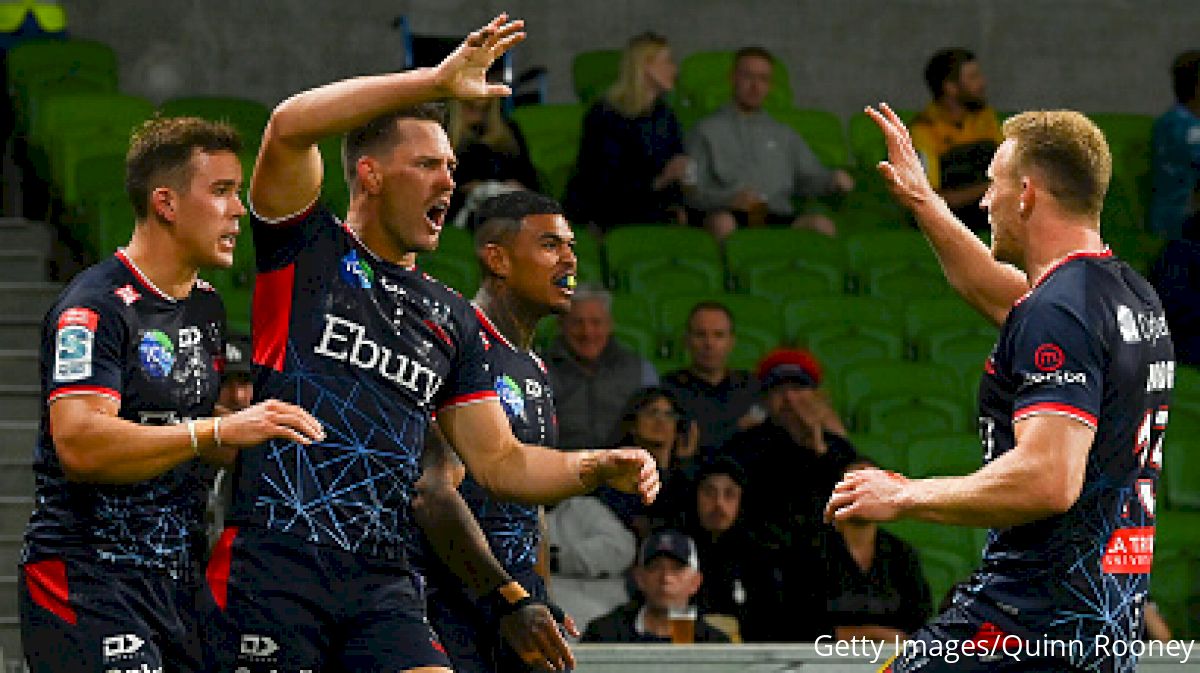 Alex Mafi says Melbourne coach Kevin Foote continues to give them freedom to play their own game, despite a rocky beginning to the Super Rugby Pacific season.
Rather than retreat into their shells after a 1-3 start, the hooker said Foote is backing the team, which matched the undefeated Chiefs early on in Hamilton last round, before suffering a 44-25 defeat.
Melbourne hosts Queensland (2-2) – from which Mafi joined the Rebels this season – on Saturday night in Round 5.
The home side will be without Wallabies back and vice-captain Reece Hodge, with the outside center expected to miss four weeks following finger surgery.
Mafi, 26, said the halves, as well as Hodge, had been playing with confidence.
"Footie is doing a really good job in instilling a lot of confidence into the boys, particularly our game managers in Carter (Gordon), Ryan Louwrens, Bobby Tuttle and Reece Hodge," Mafi said on Tuesday. "It trickles down from them into the rest of the team, with our shape and how we want to move the ball and play our footy.
"We've been able to showcase that – that we can score when we're given opportunities. We want to swing the ball and have some fun and play footy that's inspiring. That's the default we want to fall back on, even when things don't go right."
🛡️ "We're looking to play a fun and exciting brand that will inspire people and make them want to play our game."

Rebels Head Coach, Kevin Foote, on @WhateleySEN.

READ: https://t.co/8zQGvBH9U7 pic.twitter.com/pQtykueXnW

— Melbourne Rebels (@MelbourneRebels) March 1, 2023
Queensland born and bred, Mafi decided he needed a change when his 2022 season was drastically cut short after suffering a neck injury in Round 2 against the NSW Waratahs.
He felt that challenging himself with the Rebels, training against another World Cup hooker hopeful in Jordan Uelese, as well as highly rated Kiwi Anaru Rangi, was improving his game.
"Every day is really good competition here, and coming in every day and rubbing shoulders with Jordie and Anaru has been really good for my own game and for theirs, as well," Mafi said. "The competitive, and positive, environment is helping us all bring our games along."
The Reds are coming off a hard-fought win over the Fijian Drua, and Mafi said he expected a stiff challenge against his former side, but the Rebels were desperate for another victory.
"They have a really good front row – they're a young bunch, which means they've got a lot of energy and they've been playing some pretty good rugby," he said. "(Hooker Matt Faessler) has been really good at his line-out, and he gets around the park really well, quite a quick fella. This game means a lot to us in terms of our season, and we're just really focused on getting that win."