World Rugby
Why It's Not 'Entirely A Bad Thing' For Australian Players To Move Overseas
Why It's Not 'Entirely A Bad Thing' For Australian Players To Move Overseas
Andy Marinos concedes Rugby Australia needs to step up its talent identification to avoid losing more Mack Hansen's and the like to international rivals.
Mar 21, 2023
by RugbyPass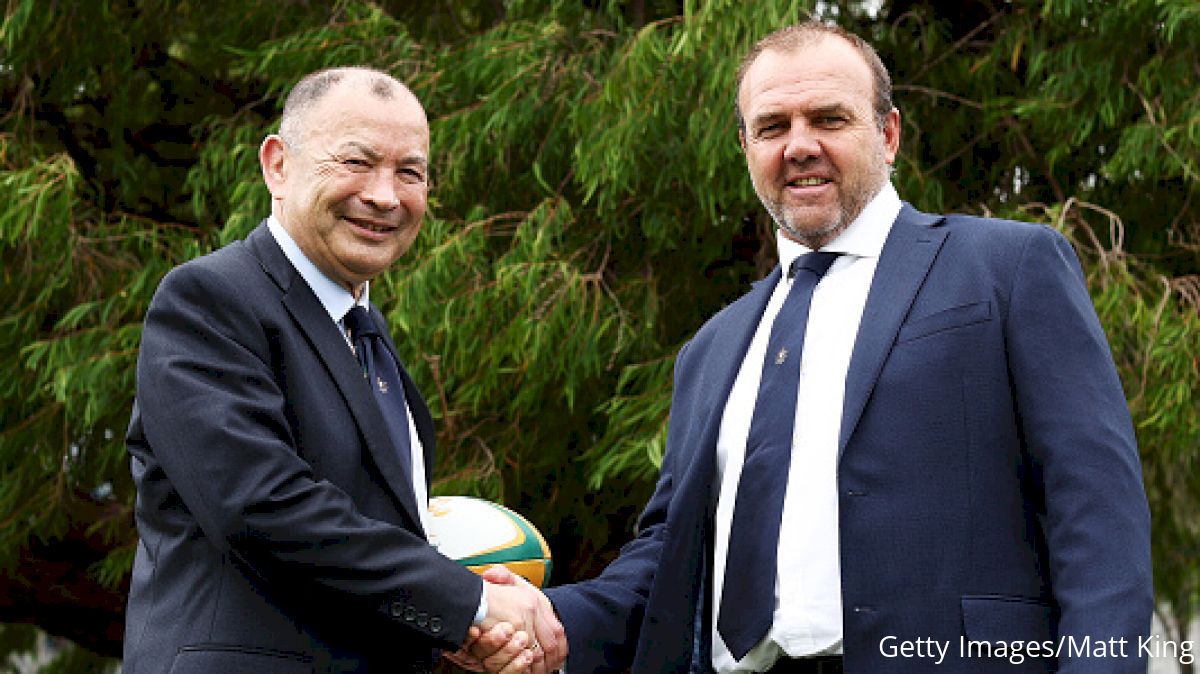 Andy Marinos concedes Rugby Australia needs to step up its talent identification to avoid losing more Mack Hansen's and the like to international rivals.
But the RA chief doesn't believe players moving from country to country is necessarily a bad thing for the code.
After representing Australia at the 2018 under-20s World Cup and playing 21 games for the ACT Brumbies, Hansen has proven a revelation since switching allegiance to Ireland.
The electrifying fullback-cum-winger is the latest emerging star to turn his back on Wallabies opportunities, with ex-Rebels center, Sione Tuipulotu, killing it for Scotland after following his grandmother's heritage.
Turning 29 next month, former NSW Waratahs forward Jack Dempsey also is excelling for Scotland. He was overlooked for the Wallabies after playing 14 tests.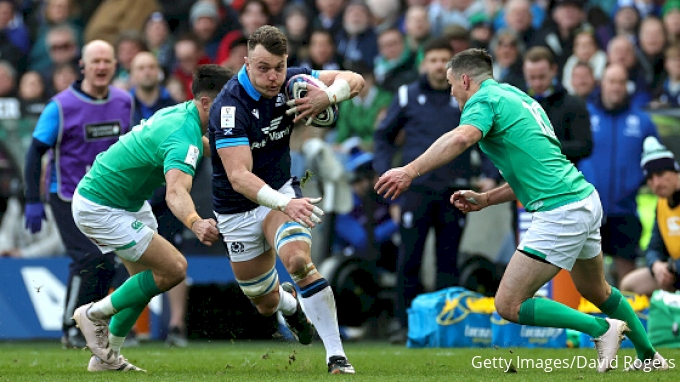 But it's the defection of younger players, including Jack Cornelsen and Dylan Riley, who chose Japan over Australia, that is becoming a bigger concern for Wallabies fans.
Tuipulotu's younger brother Mosese, 21, a center at the Waratahs, reportedly is being hotly pursued by Scotland.
"I don't see it as being entirely a bad thing, to be quite honest," Marinos said on Thursday. "A lot of the time, and there's been many examples of it over the last decade, where a player is probably just a journeyman in their own country, and they go into a new environment and get a new lease of life, and that's positive for the world game.
"The big thing that's got to come back into our system in terms of that early identification is making sure we're getting the right talent into the right pathways early and nurturing and looking after that talent.
"The movement of players is going to continue. With changes to regulations and eligibility after the stand-down period, that certainly has opened up that chasm a lot wider for us.
"But I'm of the view that you don't necessarily frown upon it all the time.
"We've just got to sort out our own backyard and make sure we keep our best talent and not let those ones slip out."
Marinos is taking a philosophical approach, especially while acknowledging RA still is in the midst of recovering from the financially crippling COVID-19 period, when the governing body recorded a $27 million loss in 2020 alone.
"The reality is, you can't keep everyone," he said. "I'm sure Mac Hansen probably would have (been a great Wallaby). He had an opportunity to go abroad, and he's made the best of that. You've got to wish him well and celebrate that."
Marinos was speaking after joining Rugby Union Players' Association chief Justin Harrison in announcing the finalization of the new four-year collective bargaining agreement.
After a turbulent period under Raelene Castle's leadership, Harrison believes RA and RUPA are now far more united to take the game forward post-pandemic.
"It took us a while to get there, and a bit of regime change as well, but we think from then on that all parties have come together with an interest to grow the game," Harrison said. "The players are most pleased about being recognized as a partner in the game.
"The eras of schoolboy/headmaster, schoolgirl/headmistress notion of being told what to do and how to do it and 'we'll tell you when we're ready,' certainly is different now."
While bonuses have been reinstated for the Wallabies, who took a big financial hit during COVID, Australia's top women's rugby players also received a pay boost.
RA will contract up to 35 players with the potential to earn $52,000, while paid maternity leave also has been ratified.