Guinness Six Nations 2023 Rugby Coverage
Guinness Six Nations - Italy Head Coach Blasts Match Officials
Guinness Six Nations - Italy Head Coach Blasts Match Officials
Italian Rugby head coach Kieran Crowly takes aim at the match officials following his side's 29 - 17 loss to Wales at the Stadio Olimpico in Rome.
Mar 11, 2023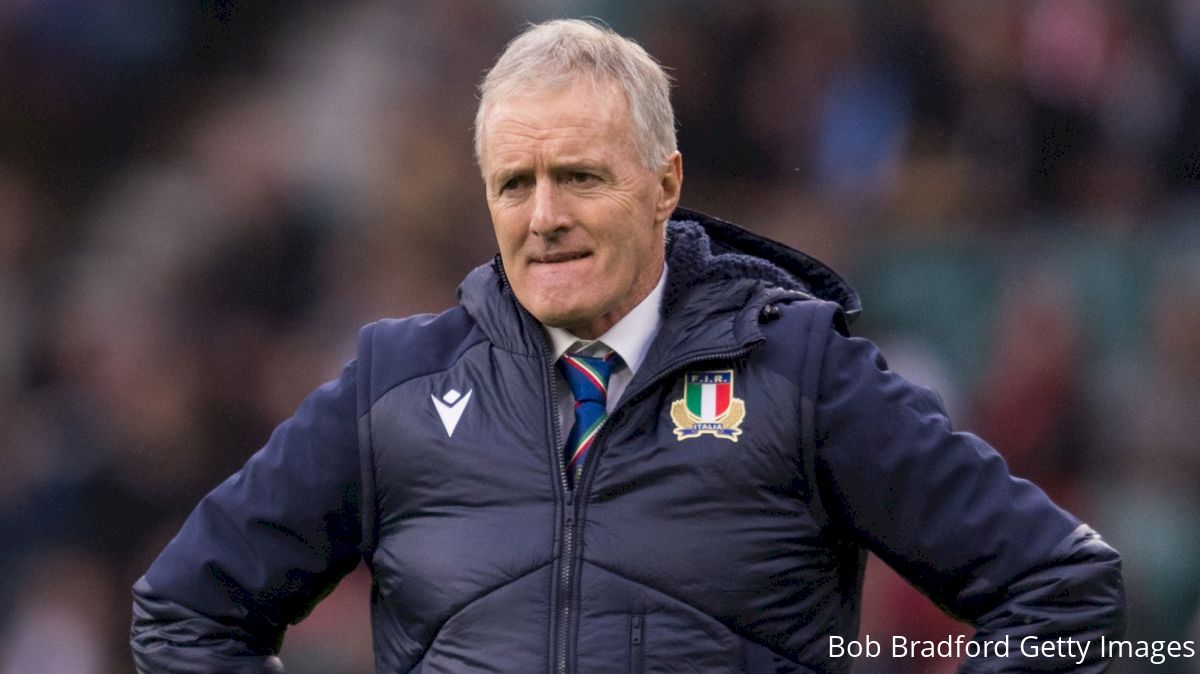 Italy slipped to an immensely disappointing 29 – 17 loss at home to Wales as they now stare down yet another Six Nations wooden spoon.
Indeed, the Azzurri were sometimes the architects of their downfall as they squandered several try-scoring opportunities.
Whilst the mistakes mounted, Italy appeared to gather the short straw regarding referring decisions as they routinely were penalised.
In the immediate aftermath, Italy head coach Kieran Crowley didn't hold back in his assessment of the match officials as he said, "How can a team give away 17 penalties and not be warned once?"
"Five or six of those were on their own line. The non-awarding of the penalty try to us in the first half, it was their number ten was offside when he tackled."
"Then they didn't even review the two guys who cleaned out were tackled in the backfield when we broke."
"There's a lot of bloody frustration."
"There's a lot of bloody frustration!"

"I'm getting sick of going through the right channels and getting a response that says 'sorry, we got it wrong'. That just wasn't good enough today."

Kieran Crowley on the officiating in Rome today.#ITAvWAL #GuinnessSixNations pic.twitter.com/S3lLtTUjYl

— Virgin Media Sport (@VMSportIE) March 11, 2023
Crowley then highlighted the opportunities his team missed through their mistakes before being asked about the officiating once again.
"You've got to go through the right channels, but I don't know, but I am sick of going through the right channels and getting a response of oh, we're sorry we got it wrong."
Clearly dejected by his side's performance, Italian captain Michele Lamaro echoed his coach's disappointment in the performance.
Seemingly being led by the interviewer towards being happy with his side's gallant performance. Lamaro stamped out any thoughts that the Azzurri were comfortable with, producing some good moments whilst coming up short.
When asked to summarise his side's performance, the backrow simply replied, "Not enough".
🎙️ @Federugby Captain Michele Lamaro after today's defeat for Italy 💔#GuinnessSixNations #ITAvWAL pic.twitter.com/QE7zeCDleW

— Guinness Six Nations (@SixNationsRugby) March 11, 2023
Probing further, the interviewer asked what was missing, to which Lamaro said "execution" before continuing to say, "It's simple as that, all around us talking about winning or the result. How do you get to the result? By the performance."
"You don't win at this level without the performance or without the execution. And we didn't do that today."
So long the whipping boys of the Six Nations, the Azzurri, have undoubtedly taken significant steps forward under head coach Kieran Crowley.
Entering today's contest as the favourites for the first time in recent memory, the Italians struggled to replicate their performances against France and Ireland.
Whilst the disappointment of the loss will sting, Lamaro and his teammates must park today's result quickly before travelling to Edinburgh for the final round.
Awaiting them will be an in-form Scotland team who may be searching for a first-ever Six Nations trophy should they beat Ireland in tomorrow's clash at Murrayfield.
Written by Philip Bendon