World Rugby
'Let's Be Honest': Why Kiwi Pundit Is 'Scared' Of Eddie Jones' Wallabies
'Let's Be Honest': Why Kiwi Pundit Is 'Scared' Of Eddie Jones' Wallabies
Eddie Jones hasn't been back in Australia for long, but the legendary coach already has made an impression across the ditch.
Mar 4, 2023
by RugbyPass
Eddie Jones hasn't been back in Australia for long, but the legendary coach already has made an impression across the ditch.
Harboring World Cup ambitions, Rugby Australia made the surprising decision in January to replace Dave Rennie with former England boss Eddie Jones.
Jones, who is still yet to coach the Wallabies this year, already has made his mark on the sport Down Under.
The 63-year-old is box office – something the sport has needed in Australia for quite some time.
To put it simply, Jones has proven time and time again that he is a winner.
Everywhere he goes, success seems to follow him.
After leading the Wallabies to a World Cup final in 2003, he went on to win the sport's most prestigious trophy with the Springboks in 2007.
From there, Jones coached Japan to a famous win over the Springboks in 2015, and England to a World Cup final in 2019.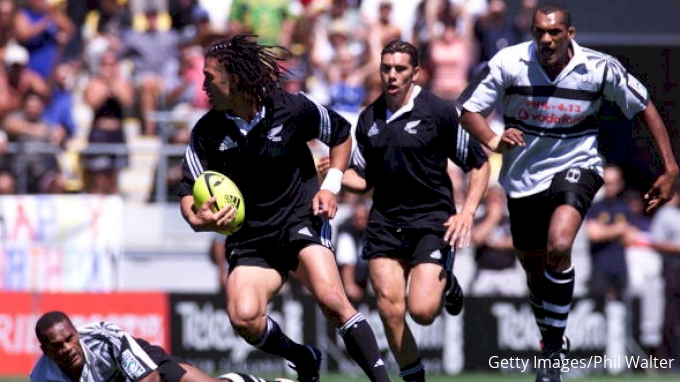 Former All Blacks Sevens star and Sky Sport broadcaster Karl Te Nana said he's "scared" of what the Wallabies could look like under Jones.
"Everywhere he's gone to, the next 12 to 16 months he's improved the teams that he's gone to, and we know he goes all right at a World Cup," Te Nana said on The Breakdown.
"I'm scared because these Aussies have already shown us that when they get it right (they can be hard to beat).
"In Melbourne, they should have tipped us up, let's be honest.
"I'll be interested because Eddie is old school, and it'll be interesting to see how these newer players in Australia adapt or react to Eddie's ways."
Legendary All Black Sir John Kirwan did interrupt Te Nana, as he questioned whether the Wallabies would have "the cattle" to make the most of Jones' appointment.
But as Jones as done in the past, and has been widely speculated upon his return to Australian shores, the coach may call upon some talented athletes from another code.
When the Wallabies charged into a World Cup final on home soil 20 years ago, they had some brilliant athletes among their ranks.
Former rugby league stars Lote Tuqiri, Wendell Sailor and Mat Rogers all donned Wallaby gold throughout that tournament.
Former Blues coach 'JK' expects Jones to "find a couple of league players" during his time in charge.
"Eddie and I go way back, he will not leave one stone unturned, and he will have that team fizzing," Kirwan said. "He doesn't need any injuries, and he'll probably find a couple of league players or a couple of passports around the place, and he'll try and make the strongest team possible."
But ahead of this year's Rugby World Cup in France, players will have to prove themselves at Super Rugby level.
Following a scintillating opening round, which saw the Brumbies and Western Force claim important wins, the competition heads to Melbourne.
The Super Round will see all 12 teams take the field at Melbourne's AAMI Park across three nights.