2023 Crusaders vs Highlanders
'F****** Bonkers': Freddie Burns Reflects On 'Tough' Super Rugby Move
'F****** Bonkers': Freddie Burns Reflects On 'Tough' Super Rugby Move
Former England international Freddie Burns has always wanted to "have a crack" at Super Rugby, and he was able to realize that dream last weekend.
Mar 4, 2023
by RugbyPass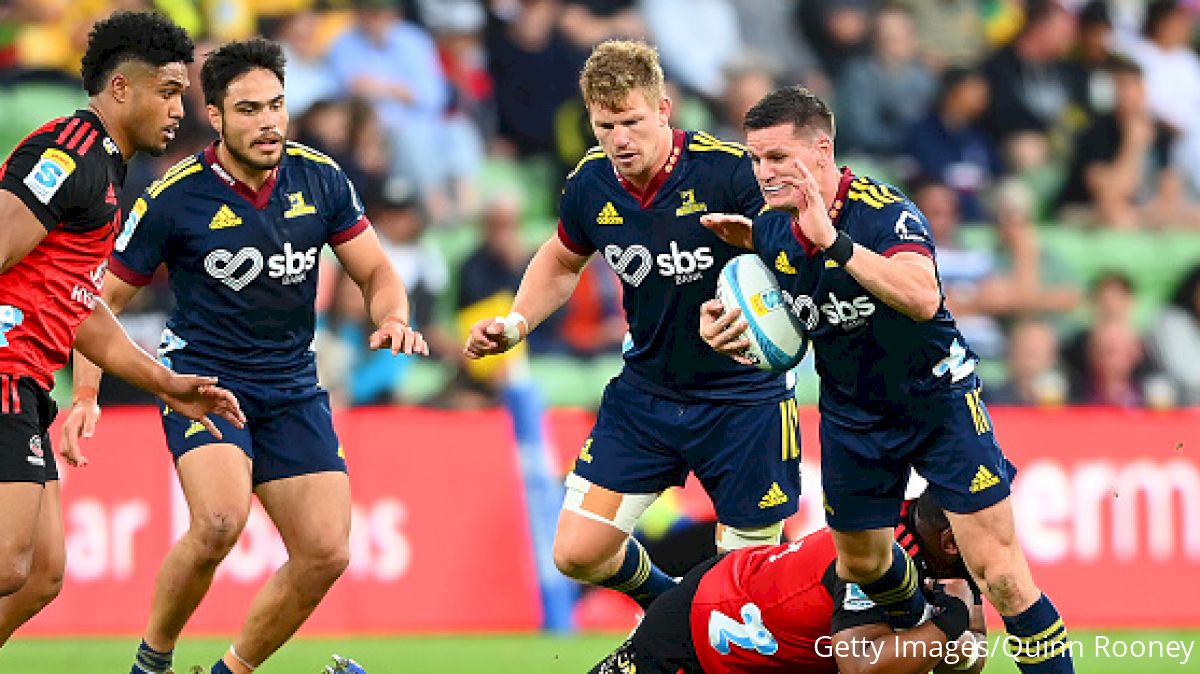 Former England international Freddie Burns has always wanted to "have a crack" at Super Rugby, and he was able to realize that dream last weekend.
Burns will forever hold a special place in the hearts of Leicester Tigers supporters, after drop kicking the team to Gallagher Premiership glory in last year's final.
But at 32 years old, the veteran fly-half had an opportunity to ply his trade in a rugby-mad nation at the bottom of the world.
Burns was left in tears ahead of his final match for the Leicester Tigers in January, before heading to New Zealand, after signing with the Highlanders.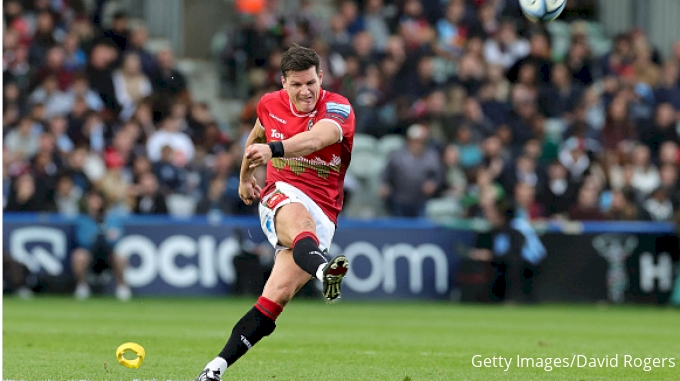 While the announcement came as a surprise to many, the star pivot is eager to make the most of his opportunity with the Dunedin-based franchise.
Reflecting on his move from England to the south of New Zealand, Burns described the last few weeks as "f****** bonkers."
"It's been f****** bonkers to be fair," Burns told RugbyPass. "From that last game at Leicester to packing the house up and then to fly down and getting straight in, it has been tough, but the boys have been great, the coaches have been great.
"There was a real good group down here, and everyone wants the best for each other, and they've been a great helping me settle in.
"As a fly-half, it's definitely… it is good that you know everyone's name and all that sort of stuff. I'm getting there. Even the lingo and stuff like that is different.
"It's been a whirlwind, it's been tough, but it's been a challenge I've enjoyed, and I'm just looking forward to getting more gametime and just growing.
"All I can do right now is attack everything, attack every training session and attack every game.
"There's going to be a walking period before I run, hopefully that's as short as possible, but just accepting the fact that it's not going to be perfect, and there's going to be times when you're just gonna have to roll with the punches."
While Burns is excited about the season ahead with the Highlanders, his Super Rugby debut didn't quite go to plan.
Following a short preseason of sorts with the team, the 32-year-old was named in the No. 22 jersey – and made his debut off the bench in the 64th minute.
But by that stage, the Highlanders were trailing 41-20 in front of their home fans – and there were plenty of them, as students continued to enjoy orientation week, along with their peers.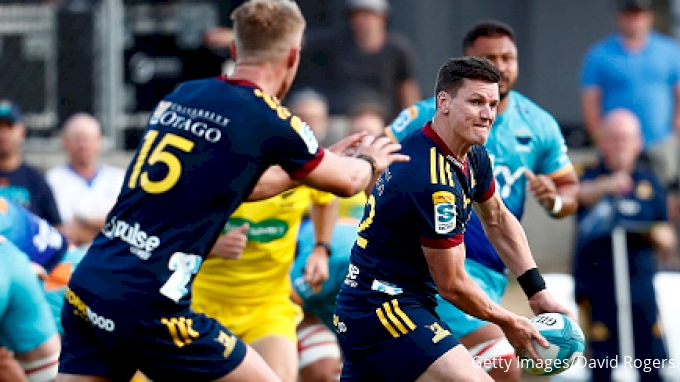 As the Blues continued to unleash a point-scoring blitz upon their New Zealand rivals, Burns noticed some key differences between rugby in the Northern Hemisphere and Southern Hemisphere.
"It was very quick," he said. "I think the new law interpretations sort of lend its hand to that, so it's like you almost can't take it for like for like or do too big of a comparison.
"The ball in play time has gone up massively with the new laws… all that sort of stuff lends its hands to it being quite hard to compare.
"It's definitely quicker, definitely more emphasis on moving the ball and creating one on ones, rather than maybe the structured kicking game.
"The bit that probably stood out most for me was at 31-20, the Blues got a penalty, and I think in England, you'd take the three points there to try and get to the 14-point mark, but they stuck it in the corner.
"It's that relentless pursuit to score tries and really accumulate the scoreboard that way.
"I'm always learning, I learn every day here."
But, as Super Rugby fans know, it doesn't get much tougher than the Crusaders – who the Highlanders are set to face in Melbourne in Round 2.
With 16 minutes under his belt, Burns has been named to start in the No. 10 jersey, while former Crusader Mitch Hunt has been relegated to the bench.
Burns is looking forward to the challenge that awaits his side, as they look to pile on the misery for the Crusaders, following their 31-10 loss to the Chiefs on Friday.
"That's the excitement of it – we're coming into his game off the back of a big loss," he added. "Sometimes, I think it's the perfect tonic to get back on it.
"The main thing for us is we weren't a million miles away against the Blues, and as much as the scoreboard shows… you have to look at rugby games as performances.
"When I was younger, I got very caught up in the result, whereas now, you look at the performance.
"There's a lot of positives that we need to take into this Crusaders game… it's a great challenge.
"To be sat here now about to board a flight to Melbourne to play the Crusaders is something I never thought I'd say in my career.
"For me, personally, and the team, I think there's huge excitement to test yourself against the best again and just see where we're at."
Every Super Rugby team will take the field at Melbourne's AAMI Park this weekend for Super Round.
Across three nights, eight games will be played – including a mouth-watering blockbuster between the Highlanders and Crusaders on Friday.