Premiership Rugby
Jack Nowell Explains England Axe Message Received From Borthwick
Jack Nowell Explains England Axe Message Received From Borthwick
Seasoned international Jack Nowell has revealed the reason why Steve Borthwick axed him from his England plans for the 2023 Guinness Six Nations.
Mar 3, 2023
by RugbyPass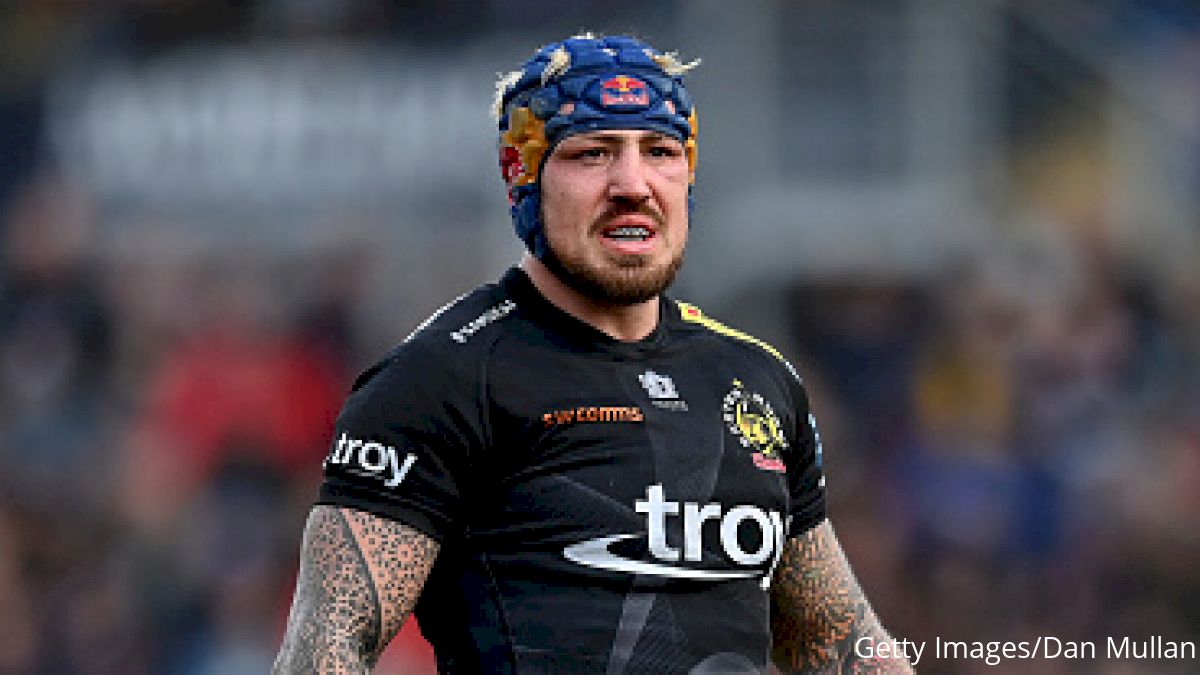 Seasoned international Jack Nowell has revealed the reason why Steve Borthwick axed him from his England plans for the 2023 Guinness Six Nations.
The soon-to-be 30-year-old was a selection favorite during the Eddie Jones era and appeared in 10 of the 12 matches the English played in 2022, with nine of those appearances coming as a starter.
However, he learned during the Exeter trip to South Africa in January for a Heineken Champions Cup assignment at the Bulls that he wasn't getting selected by Borthwick in the England Six Nations squad, and he has just spent February watching the test action unfold on TV.
Appearing on the latest Rugby Pod podcast in a joint interview with Henry Slade, his Exeter teammate who did feature for England against Wales last Saturday, Nowell explained that his communication with new test head coach Borthwick has been limited – with no update issued since the January call that informed him he was being excluded for the championship.
"He spoke to me when the team was coming out," Nowell said. "I think we were in South Africa, and we [Slade and Nowell] had a call at the same time. He [Borthwick] said he wants his wingers carrying and getting their hands on the ball, and I was like 'cool,' and then I had the phone call when I was out in South Africa, and he said the other boys are getting their hands on the ball a bit more than I am at the moment, which is fine.
"At the end of the day, it is a coach's decision. You can't be everyone's cup of tea. For me, it's not as if he is telling me every week that I need to go and work on something, that I need to go and work on my kick chase, I need to work on my tackling. No communication is pretty good for me, because I get to focus on just doing what Exeter needs and what I can do for Exeter."
With Nowell surplus to test requirement, Borthwick named Max Malins as the right-wing starter in all three February games for England, with Anthony Watson a left-wing starter versus Wales, after Ollie Hassell-Collins, the No. 11 versus Scotland and Italy, reported with a knee injury.
Asked what it has been like having to watch England on TV, Nowell continued: "Do you know what? In times before, I would say it was tough.
"There have been times when I was injured and not able to go into camp and stuff, they are the toughest times to watch. But where I am kind of at the moment, I didn't really feel that. I thought it was actually quite nice to watch, to see the boys do well, to see them win. Especially as I have got three kids running around in the house now.
"My mind was on a lot of other things, but the fact is that I'm happy that I am in Exeter, I get to stay here with the club. We had a really big drive this year to try and go and win stuff, we are in all three competitions still, and Henry would agree, once you go away for Six Nations and stuff, and you come back, you do feel very much out of the loop with your club.
🗳️ - 𝙑𝙊𝙏𝙀 𝙏𝙄𝙈𝙀

Who was your @ExeterChiefs @BristolStMotors Player of the Day in our @premrugby win over @SaleSharksRugby

1) Jack Nowell
2) Jacques Vermeulen
3) Josh Hodge#EXEvSAL pic.twitter.com/fXPMrJztCN

— Exeter Chiefs (@ExeterChiefs) February 26, 2023
"A lot has changed in that seven, eight weeks you have been away during the Six Nations tournament, so for me, the fact that I get my head down, I get to stay with the lads, I get to really drive the team going forward in the Premiership and the Heineken Cup is something that I am sticking to. I am enjoying doing it."
That latest club enjoyment was Nowell featuring in last Sunday's Exeter win over Sale in the Gallagher Premiership, a victory that moved them into fifth place on the table and just a point shy of the playoff places.