World Rugby
Italy Pushes France To The Edge At Six Nations To Silence The Critics
Italy Pushes France To The Edge At Six Nations To Silence The Critics
Despite losing 29-24, Italy placed France under enormous pressure and turned their 2023 Six Nations meeting into a real dogfight.
Feb 6, 2023
by RugbyPass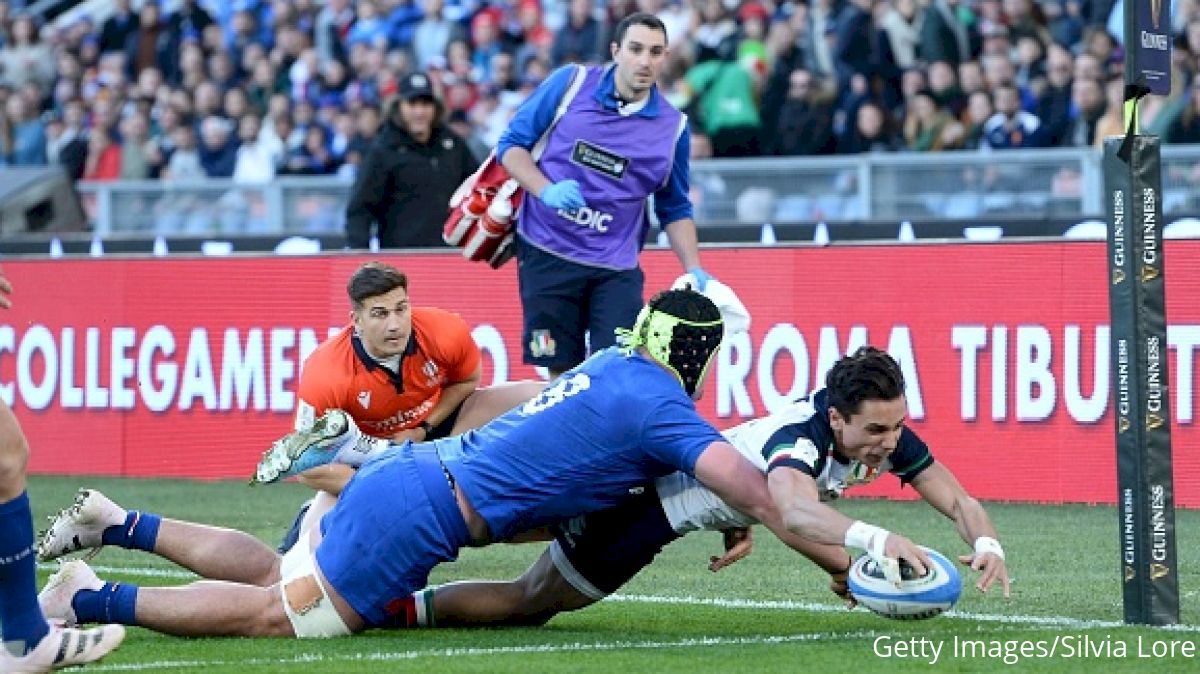 A year can feel like a lifetime in professional sport.
Flash back to the start of the 2022 Six Nations, and much of the chat in the buildup was about Italy's place in the tournament, the team's value as a test side and whether a relegation system should be introduced to put Italy under duress.
Initially, the Azzurri did little to silence the critics, losing 37-10 to France in the opening weekend. However, they struck gold in the finale at the Principality, beating Wales 22-21 to end a 36-game Six Nations losing streak, raising a few eyebrows along the way.
In the last few weeks, there has been almost no murmurings of relegation or Italy's tournament suitability. Instead, commentators have praised the trajectory of Kieran Crowley's young side, which has been vindicated by their impressive display against France on Sunday.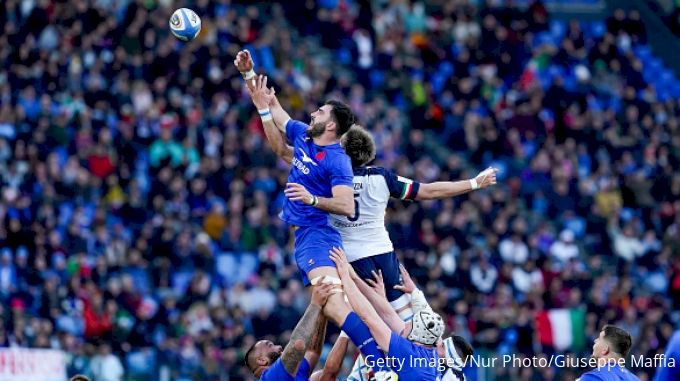 Though they lost 29-24, Italy placed France under enormous pressure and turned it into a real dogfight.
Fabien Galthié's side was understandably the hot favorite heading into Rome, having gone the entirety of 2022 unbeaten, and yet were harried by a resilient Italian outfit that refused to back down.
Admittedly, it wasn't all fire and brimstone from the Italians.
Early in the match, they began making silly mistakes, which is an all too common of their game over the past decade.
Players were flicking miracle passes in their own 22, kicks were charged down and tackles were missed. It allowed France to take control with relative ease with tries from Thibaud Flament, Thomas Ramos and debutant Ethan Dumortier.
The same script from years gone by was being acted out. New year, same old Italy. Or not.
Just as France began to cruise, the hosts kicked into gear and started stringing together some well-executed attacking phases. All of a sudden, forwards started running hard lines off fly-half Tommaso Allan, while pull-back options materialized in the midfield.
This was not a one-dimensional Italy, but rather something more fluid. This was Italy using back moves to shift the ball to their wide threats. It even looked a little like a Johnny Sexton-led team.
Slowly, the Azzurri seized control and crucially transformed a period of dominance into points. Ange Capuozzo, a man who relishes the big occasion, once again produced the killer moment, darting around a scrum toward the corner.
With Grégory Alldritt standing in his way, Capuozzo stopped, and then accelerated to the corner flag, catching his opponent flat-footed.
A dormant Italy was back in contention and, aided by a few successful penalties from Allan, entered the break trailing by five.
Ramos kicked a penalty to extend the French lead after the break, before Charles Ollivon saw yellow for collapsing a rolling maul. A penalty try was awarded for the infringement, giving Italy control, and their newly found momentum didn't stop there.
Italy remarkably took the lead in the final quarter, when Allan successfully slotted a penalty between the posts.
However, the Azzurri's 24-22 lead did not last, as replacement fly-half Matthieu Jalibert stepped through to score, breaking Italian hearts, with just over 10 minutes remaining. This was a performance full of promise, but a painful one, nonetheless.
En attendant le nouvel épisode de Destins Mêlés, on vous fait vivre l'essai de @MattJalibert du bord du terrain, comme si vous y étiez 😃
Plus que quelques minutes à attendre pour l'épisode 2, de la saison 5 de #DestinsMêlés ⌛️ #XVdeFrance #NeFaisonsXV pic.twitter.com/p8BFudjKsR

— France Rugby (@FranceRugby) February 6, 2023
"It's quite tough to swallow this defeat," Allan told ITV after the match. "We had our chances. In the first half, we had too many errors and gave 19 points to the French off our mistakes. We have to find our balance of execution. We will be more diligent the more we do. There's a lot of positives to take from this, and we are very confident for next week's game.
"It's small margins. We're improving every week. We have to start winning as well now. We know we can win. We showed some good rugby today."
Italy will be in search of its first win against England when they head to Twickenham next week, for which they once again are the underdogs, though commentator Nick Mullins was quick to dismiss the Italians entirely.
"Odds on a first Italy win against England next weekend? Dublin and Murrayfield promise to be epic, but don't tell me Twickenham won't mean anything," he wrote on Twitter.
The story of this Italian team is just starting. Nine of the players who lined up against France had 10 or fewer caps, exposing the youthful exuberance carrying the side.
So, as they gradually get more gametime under their belts, they only will get better, and that means it may not be long until this young rag-tag group of Italian warriors start to move up the Six Nations table.
Written by Stefan Frost