World Rugby
Scotland's Six Nations Win Over England Is One Of Its Finest
Scotland's Six Nations Win Over England Is One Of Its Finest
The Calcutta Cup clash between England and Scotland has been fiercely competitive in recent years, but the latest installment was the best of the lot.
Feb 5, 2023
by RugbyPass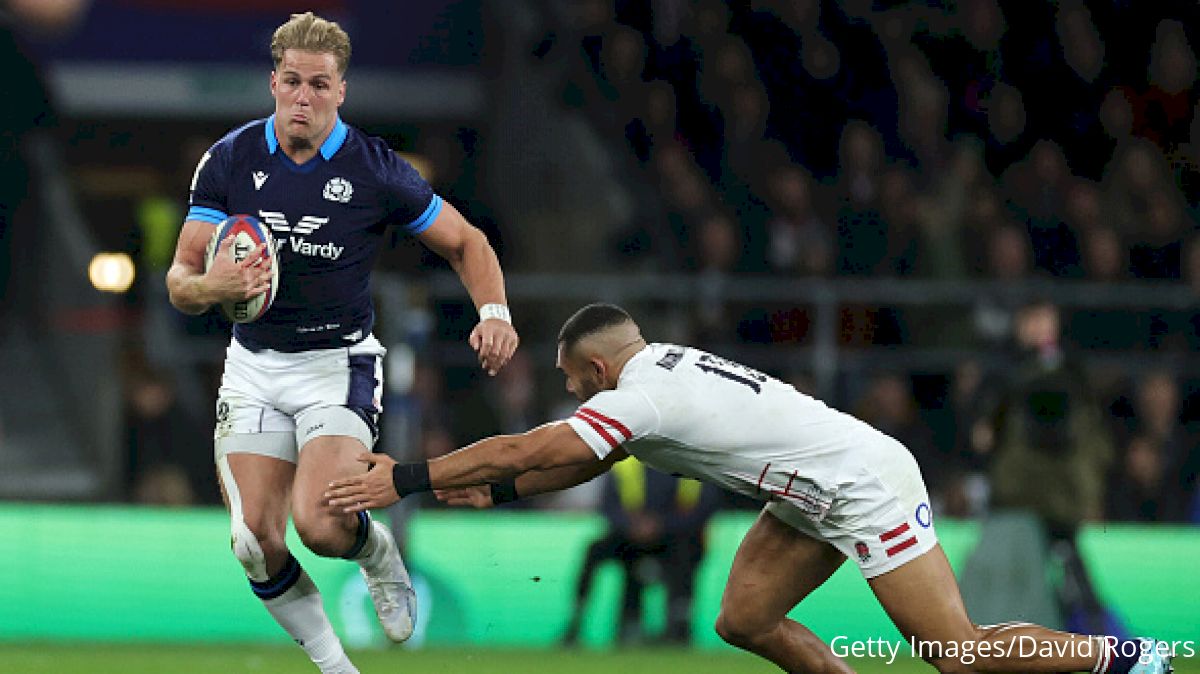 The Six Nations arguably is one of the best sporting events out there, and fans need only have watched the showdown at Twickenham on Saturday afternoon to be reminded of just how mesmeric the tournament can be.
The Calcutta Cup clash between England and Scotland has been fiercely competitive over the last couple of years, but the latest installment of this historic rivalry was the best of the lot.
The atmosphere was intoxicating, the drama was engulfing and the rugby was pristine.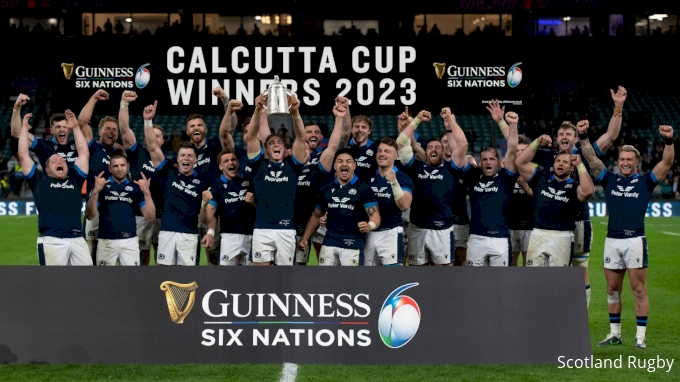 In the end, it was a day to remember for all Scots, as their side retained the Calcutta Cup for the third successive season, backing up their 2021 win at Twickenham - their first there in 38 years - with another huge result. But this one felt more special.
Unlike in 2021, fans were back in the stadium, creating a cauldron of noise, which elevated the stakes and fueled the cockpit of energy circulating the pitch.
It finished 29-23 in favor of the visitors, but in truth, it really could have gone either way.
England was dangerously hammering away at the Scottish line with a minute left on the clock and looked poised to steal it at the death, but then a penalty call for holding dashed any hopes of a remarkable comeback.
It was nothing less than Scotland deserved.
The Scots were clinical and showed real conviction in attack, spreading the ball quickly and efficiently to both flanks, stretching and breaking the England defense.
In the past, there has been plenty of criticism aimed at Gregor Townsend for the inconsistency of his side, but against England, they fronted up and exhibited remarkable team cohesion.
This was shown clearly through their defensive display, which forced England to work hard for yards and points all game.
"We've got an outstanding defensive coach in Steve Tandy, but ultimately, it's the players who deliver," Townsend said. "That last sequence in defense - to be disciplined within that, to stay in your shape after such a tough game, was great."
The highlights from last night's 29-23 Calcutta Cup win.#AsOne 📽️ pic.twitter.com/3SYH7C3GZu

— Scottish Rugby (@Scotlandteam) February 5, 2023
You have to go back more than 50 years to find the last time Scotland won three in a row against England. The historic feat is worth celebrating. The challenge now for the men in blue is to back up their super start with a win against Wales next weekend.
That's something they've failed to do in each of the two previous Six Nations campaigns and is essential to transforming their Calcutta Cup win into a sign of things to come, rather than a one-off marvel.
"The first thing we spoke about in the huddle after was that we've been in this position before and not backed it up," Jamie Ritchie said. "For us, it's the most important thing. A strong tournament for us is five good performances, so we're looking for another good one on Saturday."
The Scotland captain was instrumental in securing a turnover on the final play and can take pride in the way his team fronted up amidst the sea of English crowd support.
But the star of the show undoubtedly was Duhan van der Merwe. The winger scored two sublime tries, the first of which may be one of the best in Six Nations history.
It began with the blond-haired beast collecting a pass just behind the halfway line with space to run into. Van der Merwe, spying an opportunity to attack, accelerated through two tackles, before stepping Freddie Steward, and then Jack van Poortvliet, before handing off to Alex Dombrandt to score.
In any other game, his second try would have been hotly discussed, but after his extraordinary first, nothing could compare.
His bulldozing finish in the corner was expertly executed and engineered by the returning Richie Gray. The second row flicked on a pass to release his winger down the left flank, all while Max Malins was charging up to meet him. Van der Merwe twisted the knife by riding multiple tackles, putting Scotland back in front with less than 10 minutes remaining.
The pass that set it all up was a thing of beauty and something we've come to expect from the likes of Finn Russell, not Gray. However, the second row stepped up when his country needed him most, much like Sione Tuipulotu did early in the first half when manufacturing Scotland's opening score.
The center managed to catch a loose pass and stab a kick into the dead-ball line, with England's defensive line right in his face. Huw Jones was quickest to pounce on the bobbling ball, adding to his already impressive try tally against England.
But for all the excellence on show, it was Van der Merwe who stole the headlines, and deservedly so.
"I just saw the space in front of me..."

Duhan van der Merwe reflects on the game and his stunning solo effort.#AsOne pic.twitter.com/D8MlxizsvH

— Scottish Rugby (@Scotlandteam) February 5, 2023
An emotional Townsend paid tribute to his winger post-match and even compared him to an icon of the position.
"It was brilliant to see Duhan - I remember when we played Jonah Lomu, and he ran faster than everyone else - it was a fantastic turn of speed and balance," Townsend said. "If teams are going to kick a lot to us, then that gives us lots of opportunities to play. We'll get a lot of confidence from how we took those opportunities."
As Townsend reveled in the exploits of his star player, Steve Borthwick was given plenty to reflect on after his first game in charge of England ended in defeat.
Full reaction from Steve Borthwick 👇#ENGvSCO | #GuinnessSixNations

— England Rugby (@EnglandRugby) February 4, 2023
There were enough positives to indicate good times lie ahead, but for now, he will need to revive his camp and prepare for a shot at redemption next Sunday when England hosts Italy.
Written by Stefan Frost