2023 Dragons vs Glasgow Warriors
In-Form Glasgow Warriors On Nine-Game Unbeaten Run
In-Form Glasgow Warriors On Nine-Game Unbeaten Run
The Glasgow Warriors extended their unbeaten run to nine games Saturday, following an impressive 42-28 win on the road against Dragons.
Jan 31, 2023
by RugbyPass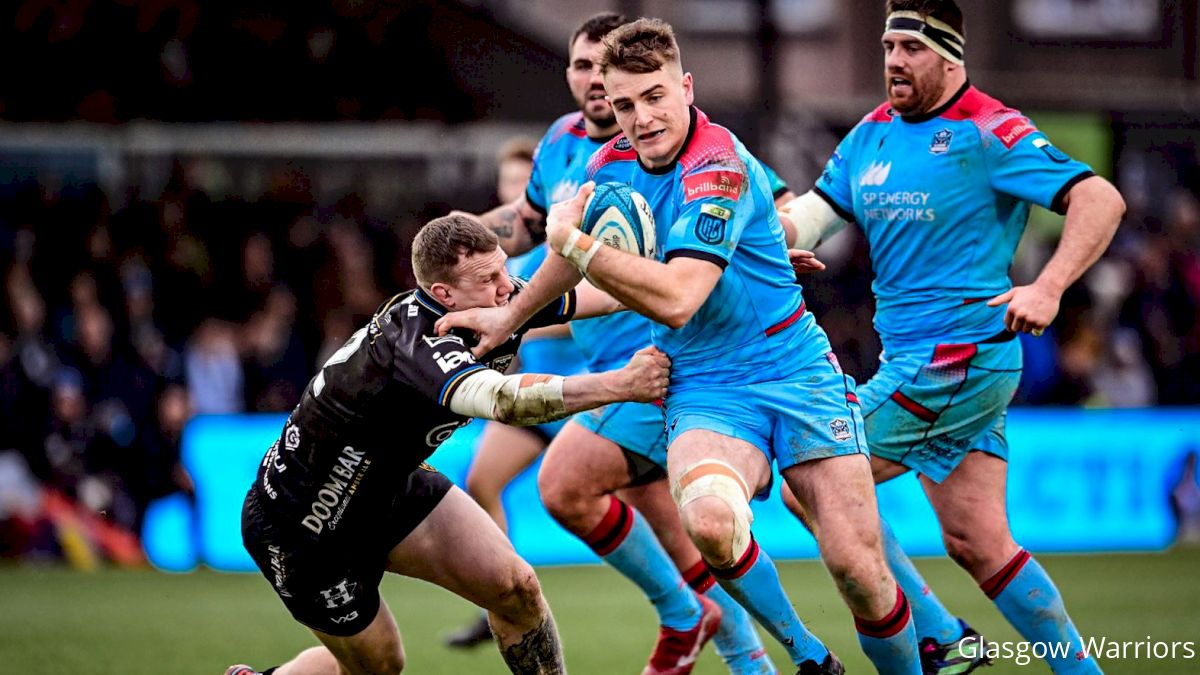 The Glasgow Warriors extended their unbeaten run to nine games Saturday, following an impressive 42-28 win on the road against Dragons.
The six-try dismantling in Newport was a sight to behold and earmarked the genuine title credentials of the Scottish club in the United Rugby Championship.
Last season, Glasgow finished eighth in the league, four points adrift of national rival Edinburgh, and just squeaked into the playoffs.
Under the tutelage of head coach Danny Wilson, they shown signs of marked improvement heading into the knockouts and were seen as an outside threat to league-topping Leinster.
Though, all that promise quickly faded, as Glasgow succumbed to an embarrassing 76-14 loss, which dented the club's reputation and cost Wilson his job.
That 12-try romping was an embarrassing affair and one that brought some hard questions on the organization as a whole, particularly about player commitment.
Despite the dire mood, many still considered Wilson's dismissal harsh, given the team's upward trajectory in the build up to that game.
Even so, with the arrival Franco Smith, the misgivings of that period quickly have been forgotten, and Glasgow is back, contesting right at the pinnacle of the table.
How we stand going into a two-week break 👀#WhateverItTakes ⚔️🛡️ https://t.co/Qhslmt6qpM

— Glasgow Warriors (@GlasgowWarriors) January 30, 2023
Smith is a key contributor to this rejuvenation and has injected a dose of fresh optimism through the heart of the Glasgow team.
Under his watch, the Scottish club has surged to fifth in the URC table this campaign, with a record of eight wins from 12 games. They have lodged noteworthy victories against the Stormers and Bulls, arguably two of the strongest teams in the competition, who also were last season's finalists.
And with their latest win over Dragons, the men in blue have shown they collectively are a beast to be reckoned with. It may be time to admit that Glasgow genuinely is a contender for the league title.
📽️ Action packed

Re-live all the action from Saturday's win in Newport in Round 13 of the #BKTURC 👇#WhateverItTakes ⚔️🛡️ pic.twitter.com/ZXtOlo2585

— Glasgow Warriors (@GlasgowWarriors) January 30, 2023
It should be noted that Dragons was without a handful of stars who were away with Wales on international duty for the upcoming Six Nations.
In contrast Gregor Townsend opted to release six Scottish players back to Glasgow, including scrum-half Ali Price, which no doubt helped the visitors, who took an early lead with a run-in try from Cole Forbes.
A first-half double from Fraser Brown added points to the tally, as the veteran steered two almost identical rolling mauls over the try line, before Duncan Weir pounced on a loose ball to bring up the try bonus point.
Captain Stafford McDowell powered over to score in the second half, which kept Glasgow humming, and then, just as Dragons looked poised to cut the deficit, Sebastian Cancelliere intercepted JJ Hanrahan's loose pass and sprinted the length of the pitch to all but confirm the win.
Smith was pleased with the performance of his team but when asked, he refused to indulge in their impressive run, instead focusing squarely on the future.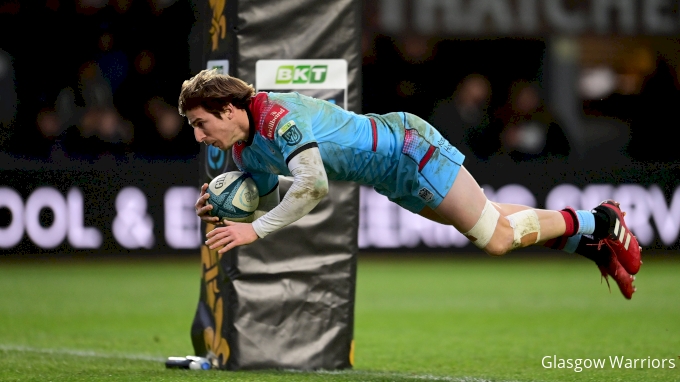 "We're really pleased with this result," Smith said. "I know how tough Rodney Parade can be, which is why we approached this as a final.
"It was a difficult game with the expectation, but the squad stepped up, we scored some good tries and the Scotland boys all came through fine.
"We're on a good run, but I don't like to look back, otherwise you can stumble over the next block in front of you."
Smith's desire to look ahead, rather than reflect on the past, gives away a key reason for Glasgow's rise in form.
They are a team that plays without the weight of history on their shoulders. Every time they grace the field, they look calm and disciplined, and that speaks volumes of the unity within that dressing room and clear direction they are heading in.
Balanced amongst this, is a drive to play expansive rugby. Glasgow is not afraid to move off script and whip the ball around, and while their players have looked liberated for it, opposing defenses have been unprepared and have struggled to handle the unpredictability of it all.
Quick turnover of possession at the ruck has been instrumental in helping Glasgow attack successfully in this way and has given them a platform to fling the ball out wide without defensive intervention.
But perhaps the most important facet of this team is its harmony. The team is not defined by individuals. It's a sum of its parts.
There are big household names lurking around the squad, such as Huw Jones, Duncan Wier and Richie Gray, all three of whom have ventured abroad and since returned. Upon their arrival, the team could have become disjointed, with big egos locking horns to detrimental effect.
Which of these 15 Warriors selected for Scotland are you most excited to see? 👀#WhateverItTakes ⚔🛡 pic.twitter.com/WWCnaXQevJ

— Glasgow Warriors (@GlasgowWarriors) January 17, 2023
But it appears all that drama has been avoided.
Instead, Glasgow has become a prosperous place to play, where creativity and ingenuity is elevated above star power.
Written by Stefan Frost