Premiership Rugby
Heineken Champions Cup Format Set For Major Shake Up
Heineken Champions Cup Format Set For Major Shake Up
Heineken Champions Cup set for radical overhaul ahead of the 2023/24 season with the tournament likely to return to its previous format with pools of four.
Jan 27, 2023
by Philip Bendon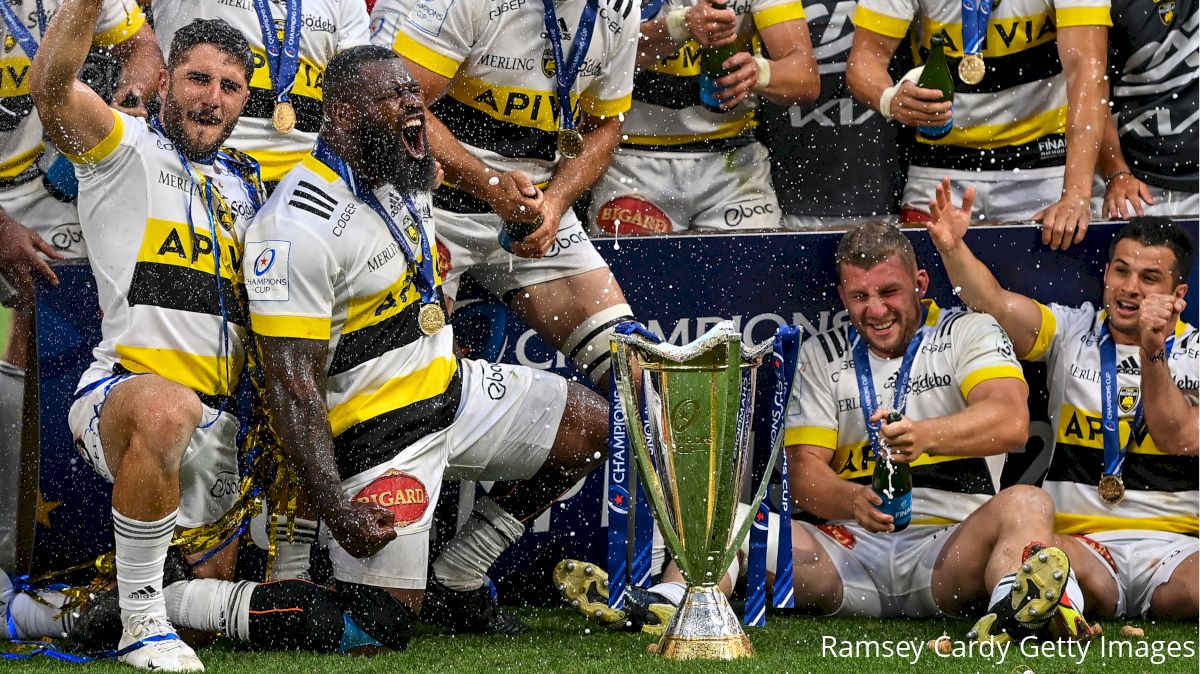 The Heineken Champions Cup is facing a major overhaul which could come as early as next season according to reports published by The Telegraph.
Adding weight to the reports was a statement from EPCR board member and BKT URC CEO Martin Anayi who said that the current format needs to be addressed.
According to Anayi the reason for revamping the format follows complaints from fans, media, players, and coaches again this season.
In its current guise, the tournament operates with two pools of twelve teams with each team playing against two teams' home and away.
Initially introduced as a response to the impact of covid-19 on international sports. The tournament organisers retained the format for an additional season due to the addition of the South African sides.
According to reports, some stakeholders believe the competition risks undermining its status should it continue with the complicated shortened format.
From a competitive standpoint, question marks have been raised about whether the tournament offers the same level of intrigue as previous years. This is assessment is based on teams understanding that they can afford to field a weakened team away from home in the knowledge that just a single home victory could see them through to the knock-out stages.
ROUND OF 16 FIXTURE DETAILS 🚨

Who are you backing to make the quarter-finals? 👀#HeinekenChampionsCup pic.twitter.com/bo7Nex4GYt

— Heineken Champions Cup (@ChampionsCup) January 26, 2023
This proved to be the case both seasons with five sides qualifying last season with one victory from four whilst two teams go through again this season.
In its previous format, the tournament involved only 20 clubs that were split into five pools of four clubs. This ensured that each team had six pool games before the play-off rounds which were made up of the top team from each pool with the three best runners-up joining them.
Going a step further, prior to 2014/15 the Heineken Cup featured 24 clubs that were split into six pools of four, with everyone playing six pool games each. The six pool winners qualified for the quarterfinals along with the two highest-ranked runners-up.
Whilst there has yet to be a confirmation on which format tournament organisers will settle on. It is understood that the formats listed above are the front runners, how this will work with the elongated domestic leagues remains to be seen.
Speaking to the Official BKT URC Anayi said, "It's generally accepted that the format is too complicated."
"There is a desire from a lot of fans and media to go back to an easily understandable group stage, moving away from the two-conference structure. People want simplicity with a group format that makes sense and is a lot clearer.
"At the heart of it, we have still got a very compelling competition, with some great rugby, we just need to focus on the format a bit more."
Lending his weight to Anayi's statement was Irish Rugby CEO Kevin Potts who said, "Our view is to get back to a pool format – the old way of doing things."
In addition to a return to the old format, there have also been calls to return to the old schedule. Formerly the pool stages held across two weekends in October, December and January rather than starting in December as they did this season.
Written by Philip Bendon