Premiership Rugby
Owen Farrell Explains Biggest Lesson He Learned At Tackle School
Owen Farrell Explains Biggest Lesson He Learned At Tackle School
Owen Farrell has explained the biggest thing he learned from the World Rugby tackle school he attended. Now, he can play in England's Six Nations opener.
Jan 24, 2023
by RugbyPass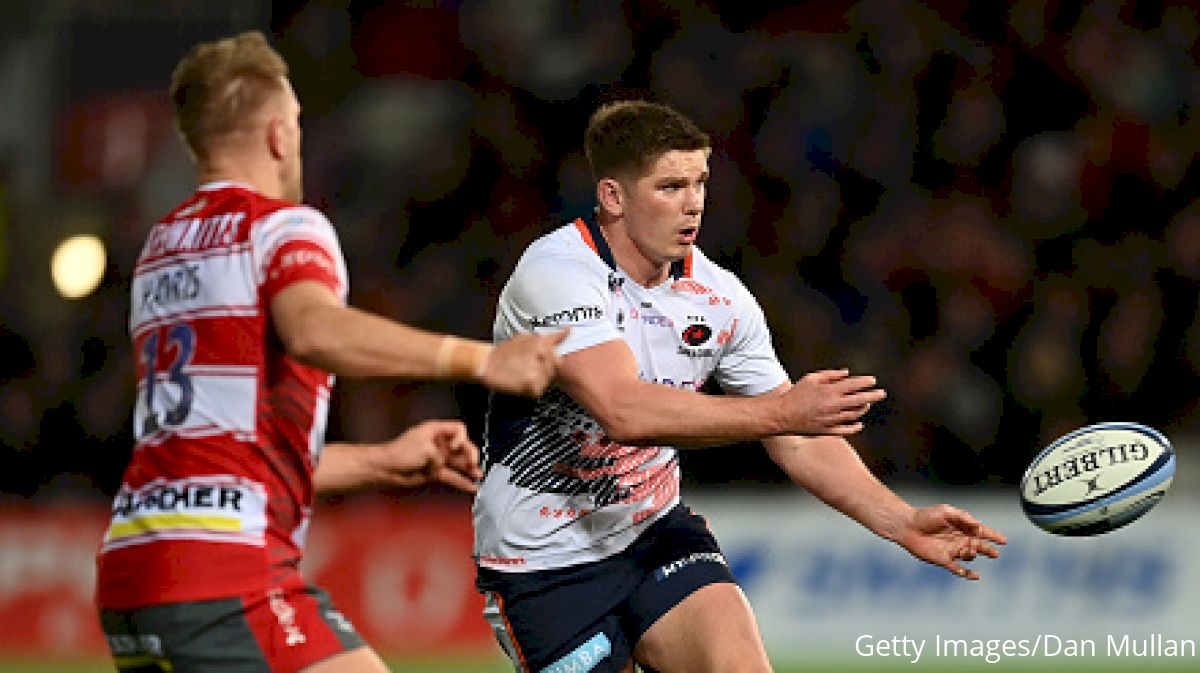 England skipper Owen Farrell has explained the biggest thing he has learned from his recent enrollment in the World Rugby tackle school that ensured his availability to play in the Guinness Six Nations opener versus Scotland at Twickenham on Feb. 4.
The test-level talisman recently copped a four-game ban following his citing for a shoulder-to-head tackle on Gloucester's Jack Clement when playing in the Gallagher Premiership with Saracens.
The full duration of that ban would have meant him missing the first match of the new England era under Steve Borthwick. However, Farrell took up the disciplinary committee's invitation to undertake the coaching intervention program.
Successful completion of that tackle initiative has scratched the final match of the Farrell ban, reducing his layoff to three games with Saracens, rather than affect his availability to lead England out when they open their latest championship campaign against the Scots.
Appearing at the media launch of the Six Nations tournament in London, Farrell shared his thoughts on the school he attended while at Saracens training, tackle drill activity and discussions that would have been filmed and sent off to World Rugby for its approval.
Asked what was the biggest thing he learned from going on the course, Farrell said: "It gives you a little bit of time, a little bit of a step back, obviously, with no game at the weekend, to have a look and have a look at it in good detail.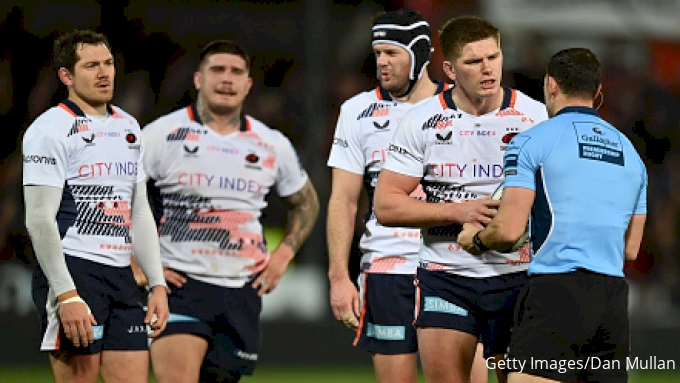 "What it does is allow you look at what you can do better from the situations you're in in the first place, and I have obviously had time to step back and look at that. In terms of where the game is going and trying to make the game safer and making sure it is played in a correct way and a good example for everyone, the game and the RFU are trying to make sure it is going in the right direction.
"We, as a team, as an England team, want to make sure we are at the forefront of that. We want to make sure we are preparing in a way we can play as hard as we possibly can and make sure it is as fair and as safe as we possibly can, as well. I want to play a big part in that."
Borthwick, who earlier confirmed the injured Courtney Lawes and George McGuigan had been replaced on his squad by Dave Ribbans and Tom Dunn, added his opinion on the tackle school.
"If I can build on that answer, just to back up everything Owen said, that intervention course run by World Rugby is the initiative, and over 100 players have been through that course now.
"Firstly, in terms of globally, we are trying to keep the physical intensity of this game and make sure it is a safe sport for generations to come. It's great we have people trying to do that. Secondly with that, some of the tutorials he [Farrell] used with that course were led by Kevin Sinfield, who is going to be coaching our defense.
"So, you see now with the England rugby team, what we are trying to do is we want to, just as Owen said, we want to fight, we want to play physically and we also want to be fair."