World Rugby
RFU's Tackle Law Opens New Front In Rugby's Culture War
RFU's Tackle Law Opens New Front In Rugby's Culture War
Rugby's impossible conundrum - are they getting too soft? How do they keep the game safe, preserve its future and retain the aggression and physicality?
Jan 20, 2023
by RugbyPass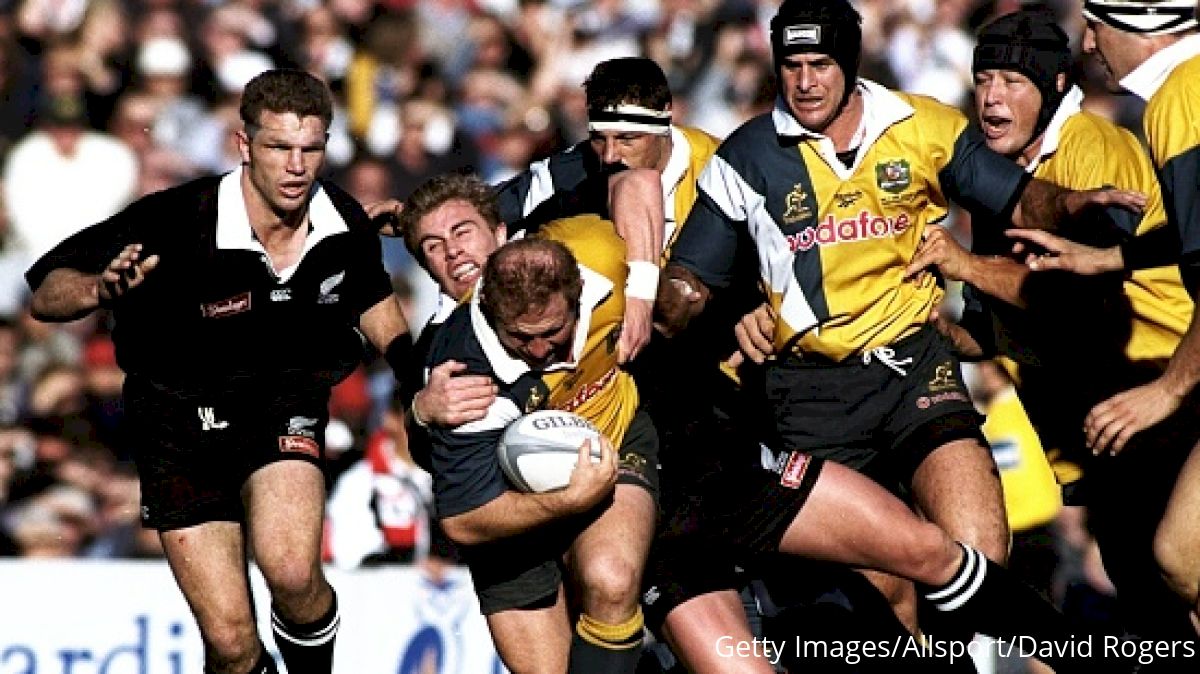 What do they want us to do now? Go out there and play 'Pat-a-cake, pat-a-cake, baker's man?
This apocryphal question, attributed to the 55-test Wallaby prop, Dan Crowley, supposedly was uttered, likely to great guffaws, during a SANZAAR judiciary hearing in April 1997.
The previous day, Crawley, his Queensland Reds teammates and their New South Wales Waratahs opponents, were involved in an 80-minute brawl under the guise of a rugby match. According to the report, "There were fist fights. Stompings. Kneeings. Niggle."
And so, Crawley and the rest were dragged in front of the suits to answer for their crimes. Not that he, nor the author of the piece, felt a crime had been committed.
"Rugby has become soft," decried the anonymous columnist back in 2008.
Fifteen years later, our sport is still grappling with this impossible conundrum. How do we keep the game safe, and thereby preserve its future, while retaining the aggression and physicality that makes the spectacle so appealing?
How soft is rugby?
This rhetorical question was posted on Twitter by another member of the front-row club, Luke Cowan-Dickie.
How soft is rugby 🙄

— Luke cowan dickie (@1_Dickie) January 14, 2023
The England and Exeter hooker was adding his considerable heft to a debate following a red card brandished to Henry Slade for a swinging-arm high shot on Kurt-Lee Arendse of the Bulls during a Heineken Champions Cup match last week.
It was another flash point in an ongoing culture war that has been percolating since the dawn of the professional era and now has reached a rolling boil in the social-media age.
It is important to note that none of this is new. A Google search for "rugby has gone soft" yields 1,230 results. "Rugby is soft" produces over 210,000 pages. Various iterations of the phrase likely total in the millions.
Back in 2017, Owen Slot, writing in The Time, stated that "rugby has gone soft."
That same year, Brian O'Driscoll claimed the game had lost its edge after Manu Tuilagi, then playing for Leicester Tigers, was cited for a dangerous tackle on Munster's Chris Cloete.
Tuilagi is an interesting case study and serves as a chief character in this debate. Unquestionably one of the hardest running centers of his generation, he infamously sucker punched Chris Ashton in 2011. Just a bit, or argy-bargy, that once was ubiquitous, and celebrated, in a sepia-toned age? Or was this nothing more than aggravated assault that warranted a criminal record?
Three years ago, Tuilagi was in the dock again for a dangerous tackle on George North during a Six Nations game. Nick Cain, in The Rugby Paper, labeled the decision a "travesty and an insult to courage." That courage was on display when Tuilagi, this time in Sale Sharks' colors, hurled his shoulder into the face of Tommaso Allan in their Premiership clash in January.
Throw a stick in the air, and there's a good chance it will land on a "rugby incident," as Tuilagi's thuggery officially was branded by the citing committee, which skirts the line between what is palatable and what is not.
That line has shifted in recent years.
What distinguishes the previous generation of players and those currently taking the field is the degree of known risk. Back then - and we don't have to go too far back - anyone packing down for a scrum or launching themselves into a tackle, did so with little understanding of how their actions may lead to long-term brain damage.
Chronic traumatic encephalopathy (CTE) was medical mumbo jumbo. Besides, try saying that three times in quick succession after six pints in the club bar after a game.
Now, we all understand the risk, and perhaps, we all need to accept that the players enter into an unspoken contract with fate every time they lace up before kickoff. But just because they've agreed to put themselves in harm's way it doesn't mean we shouldn't at least try to make the game more safe. Driving a car carries a degree of risk, but there's a reason seat belts are mandatory.
This is why the RFU has introduced a new tackle law - which will come into effect from July 1 - in the community game in England - prohibiting tackles above the waist. Predictably, this triggered the usual suspects.
Joe Marler, a player simultaneously heralded as a "character" the game sorely needs, as well as a bearded man who still directs mum jokes at the opposition, wondered on Twitter, "Who the hell did they [The RFU] get to advise on this?" Cue fist shaking and lamentations.
Who the hell did they get to advise on this?

— Joe Marler (@JoeMarler) January 20, 2023
Except, maybe Marler, and those who shared his view that this was a terrible idea, have a point.
Will we eventually reach a tipping point where rugby is unrecognizable after one too many alterations? If we take away the option of a pick-and-go or a double-up tackle to prevent an offload, do we lose something integral to the sport's composition? And what about the tackler who now must risk a head injury to dip down toward the rampaging knees of the ball carrier? Do we not increase their risk?
The game stands at a crossroad. Or maybe it's stuck in a cul-de-sac, the same one we've been circling for almost three decades. Round and round we go.
Each high tackle or late challenge or premature death caused by too many blows to the head will ignite the conflict, opening a new front in the culture war. We'll continue to call each other 'dinosaur' and 'woke' and 'gammon.'
'Proper rugby men' will deride the 'snowflakes.'
Clubs will continue to battle for members. Parents will continue to steer their children away from the sport.
Is there a solution? Maybe not. Maybe we're on a slide to oblivion. Maybe this game will go the way of gladiator fights or public executions. Maybe we reach a point where no one is happy. Maybe then we'd all find common ground.