2022 Sharks vs Vodacom Bulls
United Rugby Championship Round 11: Can Ulster Fend Off Munster Again?
United Rugby Championship Round 11: Can Ulster Fend Off Munster Again?
Few rounds in the United Rugby Championship are better than one stuffed with derbies. That is, except maybe derby-stuffed rounds for two weekends in a row.
Dec 29, 2022
by Briar Napier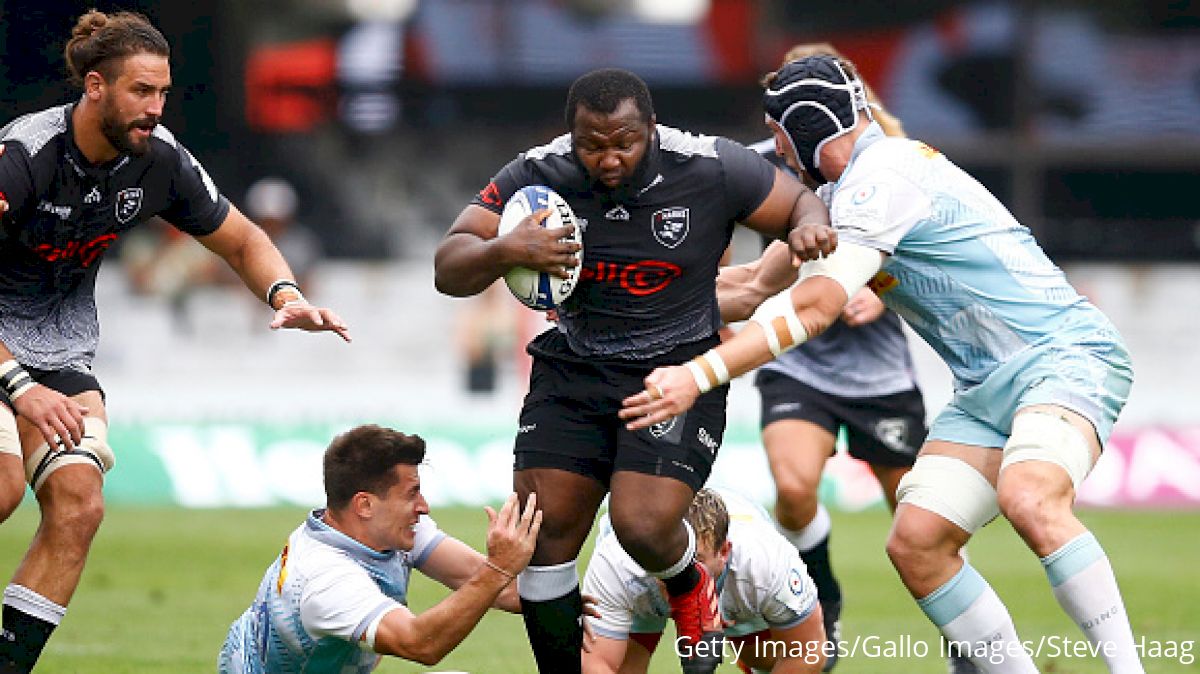 Few rounds in the United Rugby Championship are better than one stuffed with derbies.
That is, except maybe derby-stuffed rounds for two weekends in a row.
After Round 10 brought forth the tension of local rivalries and some table shakeups, Round 11 will bring an encore of those same emotions, as every club in the URC once again will face a neighbor club from the same country.
It's South Africa against South Africa, Ireland against Ireland and so on and so forth.
But clubs must not be caught up in the emotions of playing emotionally. In other words, focusing on animosity and hostility against the opponent, rather than simply playing good rugby.
Those who keep level-headed throughout their matches likely will be the ones emerging through the fray with the least amount of damage, something those same clubs likely will thank themselves for during the playoff rush in the coming weeks and months.
Here's a look at the United Rugby Championship games to watch out for during Round 11, with matches throughout the competition being streamed live on FloRugby.
NOTE: All kickoff times are listed in Eastern Time and are subject to change.
Sharks Vs. Bulls
If there wasn't enough derby madness from the last round to go around already, hang tight for a clash between these two South African rivals in Durban.
The Bulls, even after their Round 10 loss to the current South African Shield leaders (and second-placed club in the URC table) in the Stormers, still sit snugly in the competition's top 4 and in line to host a playoff match.
The Pretoria club sits on 34 points, seven ahead of fifth-place Cardiff.
The Bulls have played 10 games, while several below them - including the Sharks - have a game, or multiple games, in hand. The driver's seat can quickly warm up with the heat of approaching rivals in the standings catching up.
The HITMAN Cyle Brink puts in a monster tackle 💥😤@Vodacom #URC pic.twitter.com/KhVIux6ScX

— Official Blue Bulls (@BlueBullsRugby) December 29, 2022
Thus, it's going to be especially important for the Bulls to get as much as they can out of their visit to the Kings Park Stadium and against a revitalized Sharks side.
The Sharks won two consecutive matches, including last weekend in a dominant 37-10 display over the Lions, and have recovered well since a disastrous 35-0 home loss to Cardiff in November that resulted in the resignation of coach Sean Everitt.
Springboks winger Makazole Mapimpi has been in electric form in all competitions recently for the Sharks, showing few signs of slowing down, even at age 32 and on the brink of a Rugby World Cup year.
The speedster showed his class with a double in the Sharks' Heineken Champions Cup win over Harlequins in early December, followed by two more tries in the win over the Lions.
But two players in the same position as Mapimpi also are looking to seal selections to the South African squad next fall with impressive performances. That's Bulls standouts Kurt-Lee Arendse and Canan Moodie, who counted for three tries in total in a 45-9 demolition of Cardiff on Dec. 3, before being held out of scoring against the Stormers.
Stormers Vs. Lions
The Lions just can't seem to figure out their own countrymen.
The team from Johannesburg has suffered four defeats this URC season, with three coming at the hands of South African sides, which creates a sort of "glass half full" and "glass half empty" problem, depending on which outlook you take on the Lions' record.
On one hand, it means coach Ivan van Rooyen's team has been excellent against foreign competition, with its only non-South African defeat coming at the hands of Ulster in a narrow 39-37 decision in Round 5.
On the other hand, the Lions are rooted to the foot of the South African Shield race and are going to almost certainly need to finish in the top 8 in regular-season play to qualify not just for the playoffs, but the Champions Cup, as well - something that is far from certain at the moment, as the Lions are one of five teams from sixth to 10th place level at 24 points.
Therefore, it makes getting revenge on the Stormers for a defeat in Round 7 that much more vital.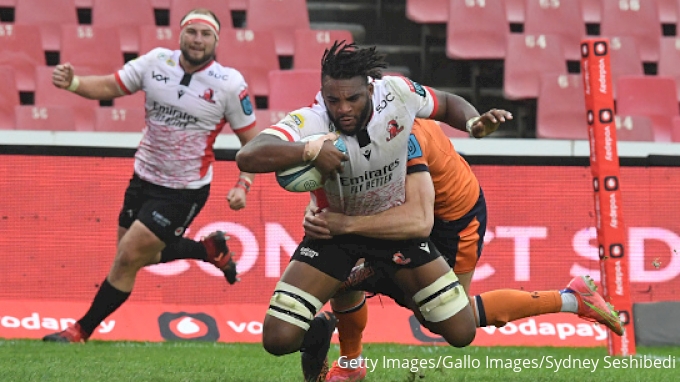 The Lions looked excellent in the first half against the Cape Town club at the Emirates Airline Park during their match Oct. 29, swooping to a 22-10 lead by the intermission, thanks to five penalty kicks from 21-year-old fly-half Jordan Hendrikse and a try late in the half from center Henco van Wyk.
The Stormers then scored 21 unanswered points in the latter frame to eventually cruise to the win, and as the current URC table runner-up has shown all year by allowing the fewest tries (20) of any club in the competition, moments to capitalize like the Lions briefly had must be taken with conviction.
Can the Lions manage to get the job done this time and give themselves a bit more breathing space in the playoff picture?
Ulster Vs. Munster, 12:15 p.m. Sunday
Munster was a miscued conversion kick away from pulling off the shock of the 2022-2023 URC thus far, narrowly losing to unbeaten table-topper and club rugby powerhouse Leinster in Round 10 by a score of 20-19.
But don't just take that single match for face value - Munster has been quietly playing excellent rugby for much of the past month after some early-season missteps, signifying that there may be some quality form building in the dressing room of the two-time Champions Cup winners.
Following a 2-5 start to the ongoing URC campaign, coach Graham Rowntree's men picked up back-to-back victories against Connacht and Edinburgh leading into the near miss (yet strong outing) against Leinster, with center Calvin Nash scoring a try in both wins.
Will Munster now be able to bring it all together against third-place Ulster, which has seven victories and excellent pieces on the roster, including veteran scrum-half John Cooney (73 points on the year) and promising 21-year-old hooker Tom Stewart (six tries)?
It's certainly possible.
🔥 PASSION 🔥

Look at what it means to @UlsterRugby 👏#BKTURC #URC | #ULSvMUN pic.twitter.com/LSDRapz38g

— BKT United Rugby Championship (URC) (@URCOfficial) November 1, 2022
Ulster fended off a late Munster surge in their meeting in Round 7, which took place in Limerick on Oct. 29, one in which the Munster again was a missed conversion kick (off a 66th-minute Shane Daly try) from nabbing the win in what instead was a 15-14 loss.
Ulster is coming off an emotionally charged match in Round 10 in which Stewart's brace helped it see off Connacht and its two tries after the 77th minute in a 22-20 win, leaving there to be a lingering question about whether Ulster has the fortitude to repeat a victory against a Munster club in improving form and one that feels as if it has unfinished business.
But Ulster also gets to play the rematch in Belfast this time, returning to home support at Ravenhill Stadium for the first time in over a month.