European Professional Club Rugby
Previewing The Four Irish Provinces European Campaigns
Previewing The Four Irish Provinces European Campaigns
Irish Rugby and the Champions Cup go together hand in hand, as they once again place a heavy emphasis on European success.
Dec 10, 2022
by RugbyPass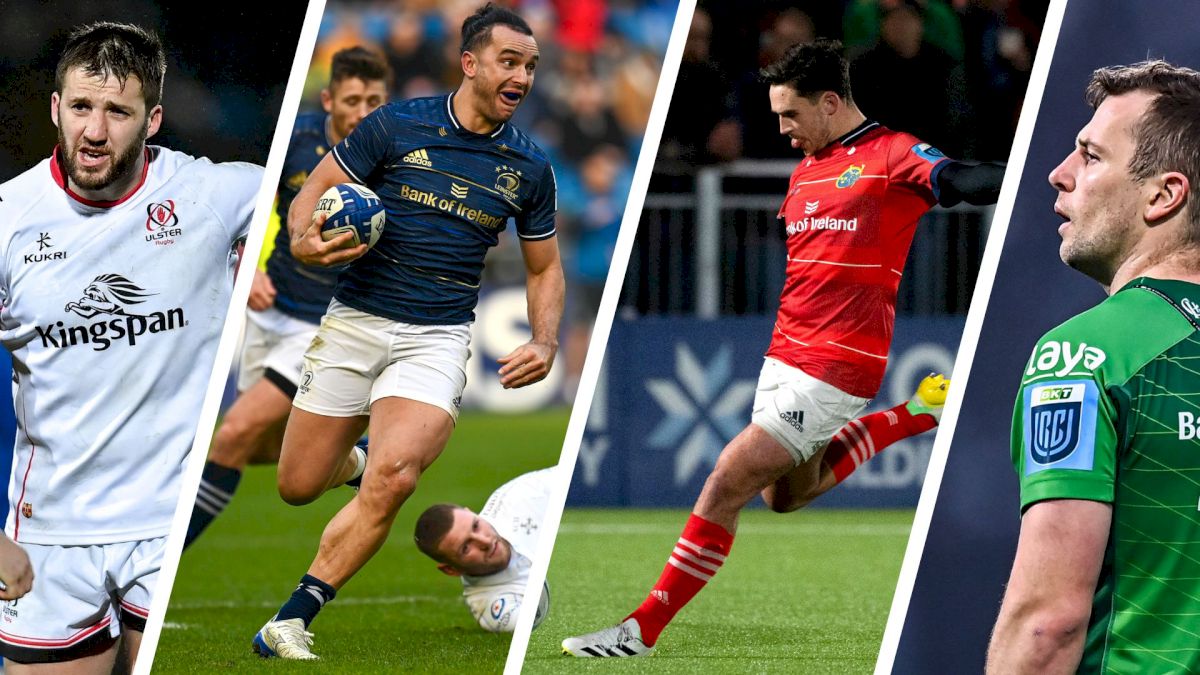 Irish Rugby and the Champions Cup go together hand in hand, but arguably, none of the other competing nations place as much emphasis on European success as the Irish provinces.
Among them, they have won seven Champions Cup titles, four for Leinster, two for Munster and one for Ulster, which frankly is a disproportionate amount when taking into account the depth of French and English rugby, in particular.
The provinces' ability to punch way above their weight, to the point that they now enter every season among the favorites, is a complete marvel.
Whether it is the Leinster machine rolling, Munster's doggedness, Ulster's brilliance or Connacht's plucky underdog mentality, the four Irish squads bring a huge amount to both the Champions Cup and Challenge Cup.
To walk down the streets of Limerick, Galway, Dublin and Belfast on a Champions Cup day is an experience unlike just about any other in world sport. The sense of tribalism in the four provinces has the feeling of going to battle, as the supporters back their sides to the death against the superpowers of their European and British foes.
Leinster
Last Season
The four-time champions came agonizingly close to adding that all important fifth star to the jersey last season, only to be robbed in the dying seconds by a powerful La Rochelle outfit.
Leo Cullen's men once again enter the arena as one of the heavy favorites to lift the trophy this season.
If there was ever the need for added motivation, the final will be taking place in their backyard at the Aviva Stadium thus making "The Push For Five" all the more important for the men in blue.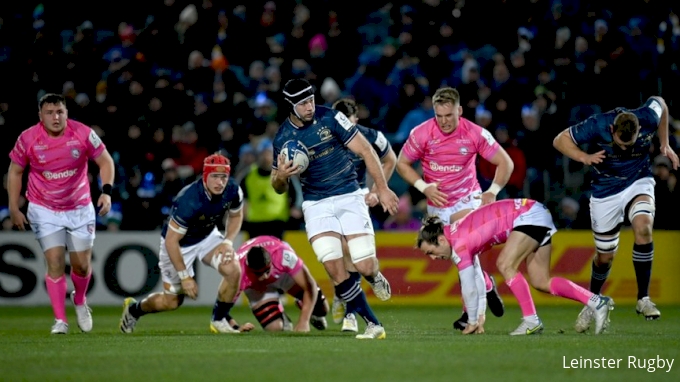 Watching Munster legend Ronan O'Gara and his La Rochelle side parade around the Stade Vélodrome in Marseille brought back memories of the season previous, where the same foes defeated them at the semifinal stage.
Leinster would then uncharacteristically lose at home the following week, this time to Bulls from South Africa, as they crashed out of the United Rugby Championship. Thus, for the first time in four seasons, there would be no trophy in the cabinet.
Both matches were lost up front and in the close quarters, albeit very narrowly. Leinster's efficient and quick ruck play was stymied by both the Bulls and La Rochelle.
In the final, in particular, Leinster's well-oiled machine could not get a foothold in the attacking game, as it relied on the boots of Johnny Sexton and Ross Byrne to keep them in the contest.
This very nearly was enough but left them just short, as the powerful La Rochelle ball carriers struck efficiently at just the right time to swing the result in their favor.
In truth, three tries to zero show that La Rochelle was the worthy victor on the day.
The Season So Far
As is the case with all great sides, Leinster has gone away and assessed its weaknesses.
Sitting pretty atop the URC table with nine wins from nine matches proves the hunger within this Leinster squad.
Despite the results, they haven't had it all their own way and have been tested significantly more than in previous seasons, which is a great development.
Having previously glided through the pool stages of both the URC and Champions Cup without truly being tested previously has come back to bite them.
Signing South African second row Jason Jenkins from Munster, in conjunction with the emergence of young Joe McCarthy, offers a bulk that was not quite there last season.
"𝙄'𝙫𝙚 𝙣𝙚𝙫𝙚𝙧 𝙝𝙖𝙙 𝙖 𝙬𝙞𝙣 𝙡𝙞𝙠𝙚 𝙩𝙝𝙖𝙩."

Ryan Baird gives his thoughts after our comeback win over Ulster. 🙌 👊#LEIvULS #BKTURC pic.twitter.com/jd8BhamEur

— Leinster Rugby (@leinsterrugby) December 4, 2022
Both men are over 6-foot-6 and 120-kg and will give the grunt necessary to compete with the big French packs, while freeing up their lock partners, James Ryan and Ryan Baird, to play more of a roaming role as ball carriers further removed from the ruck.
Key To Success
While the importance of the two physical locks cannot be underplayed, the reality for Leinster, as it is for Ireland, is that their chances hinge on the 37-year-old Jonathan Sexton.
Rugby's equivalent to Tom Brady is a marvel who must be respected, not only for his longevity, but more for the fact that he possibly is playing at as high a level as any No. 10 has ever played.
Simply put, with a fit Sexton, Leinster is the best team in the tournament. Without him, they remain a top-4 side in with a chance, without being outright favorites.
Season Prediction – Champions
Munster
Last Season
A tale of what could've been. After a full overtime period, the season came down to a penalty kick contest with Toulouse.
Let's be clear - on paper, Munster should not have been on the same pitch as its French rival. This being said, Munster performing in Europe is as certain as the sun rising.
No team in Europe, including their vaunted rival, Leinster, better embodies what this tournament is about. Now, over a decade removed from its last title, the desire to bring the trophy back to Limerick burns as bright as it ever has.
In what was his last season in charge, Johan van Graan once again guided Munster to the precipice without actually getting over the hump. Cruelly, this is how the South African will be remembered. As such, his departure to Bath was met more with optimism than despair.
Away from European competition, last season's quarterfinal drubbing in the United Rugby Championship was perhaps a more accurate summation of their season.
It's unimaginative, but immensely passionate to the point they could pull out a performance like the one they displayed against Toulouse.
🗞️ REPORT | Defeat for Munster in our Champions Cup opener at a foggy Thomond Park as Toulouse earn a narrow victory, read all about it ⤵️#MUNvTOU #SUAF 🔴

— Munster Rugby (@Munsterrugby) December 11, 2022
Munster hit a wall in both performance and direction, when van Graan signed a contract extension prior to his departure , and many Munster fans worried they would be subject to watching another season of trudged South African-style crash ball rugby.
Afraid of playing his immensely talented young players, van Graan stymied the Munster game, and last season was the breaking point.
The Season So Far
What a difference a month can make. Starting the season, Munster hands down was the most disappointing team in the United Rugby Championship.
Routinely losing to teams it otherwise would thump was a very worrying sign for new boss Graham Rowntree.
Many reasons were being thrown about as to why their form was so poor - too much intensity in preseason, not enough intensity in pre-season, a focus on international ambitions, the list goes on.
Two wins in six matches made for uncomfortable viewing for Munster, with an uninspiring loss to Connacht being a low point.
Since then, however, fortunes have changed for Munster significantly, with last weekend's thumping of an emotionally charged Edinburgh showing just how far Rowntree's side has come.
Key To Success
Now back at their fortress, Thomond Park, they enter the clash with Toulouse at the very least on par and likely as slight favorites.
Munster losses at Thomond Park are so few and far between that they can be counted on your fingers and often are marked as historical occasions.
Therein lies perhaps Munster's best path to yet another semifinal appearance. A high seed will guarantee a home quarterfinal, should they progress through the Round of 16. The Thomond effect is a very real thing that has seen many a Munster side defeat the odds against much-vaunted opponents.
From a playing perspective, how the Munster coaching ticket manages the three playmakers in Joey Carbery, Jack Crowley and Ben Healy is of the utmost importance.
All three bring a different dynamic to the game.
Carbery is the incumbent and an international veteran, who when fit, is an exceptional distributor who possesses more than enough of a running threat to keep defenses honest.
Crowley is similar to Carbery in his distribution, albeit a bit more direct with his carrying and perhaps more dominant in his controlling of those around him.
Finally, Healy is not quite the running threat of the other two but possesses a monstrous kicking game and a huge physical presence in the defense.
Secondly, is the center partnership, which Munster has yet to settle on.
Malaki Fekitoa has yet to deliver on his promise that has seen him as Munster's No. 1 target this offseason.
The former All Blacks player has not settled into the side ,while first-choice 13, Chris Farrell, remains unavailable for selection.
Rory Scannell is a very clever operator, who on current form, is Munster's best option for the inside enter berth, and the emergence of Antoine Frisch could yet prove to be the missing piece.
Up front, the Munster pack has a knack of matching more physical teams, but the depth of front five options will be a concern should injuries continue to mount.
Season Prediction – Quarterfinalists
Ulster
Last Season
Dan McFarland's side is one of the most improved teams in Europe and one of the few sides that has the ability to push Leinster to the brink.
Unfortunately for McFarland and his men, they were their own worst enemies, as they let a golden opportunity to progress to the quarterfinals slip.
Having picked up a strong victory away to Toulouse in Round 1 of the last 16 knockout phases, they brutally let this advantage fall by the wayside as they slipped up in the home leg. This loss offset all of the positivity that was surrounding Belfast, as they certainly would have fancied their chances in a quarterfinal matchup with Munster.
Win that, and they would play Leinster, which, as previously mentioned, appeared to be capable of pushing Leinster.
In summation, losing the home-and-away leg to Toulouse by a combined score of 50-49 was a direct reflection of just how fine the margins are at the top level. The 2021-2022 season will be remembered as the season of what could've been.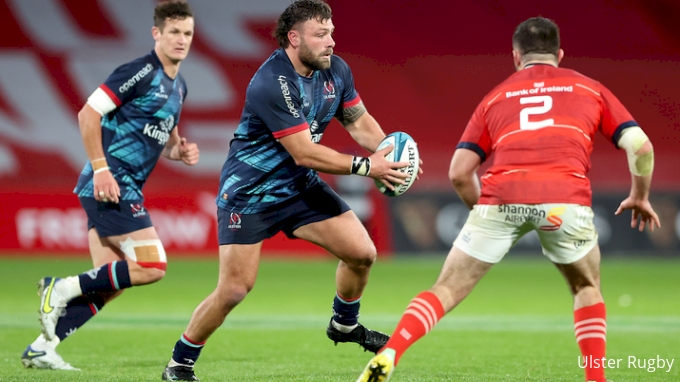 Current Form
They're very solid, and at times spectacular, as they sit with six wins from eight in the URC so far this season. Crucially, however, both losses have come at the hands of Leinster, and in both instances, the game was there for the taking.
Thus, the question must be, does this Ulster side have a weak underbelly when the going gets tough?
Currently, the answer is yes. That one-point loss to Toulouse, combined with blowing a golden opportunity away to the Stormers in last year's URC semifinal, and the Leinster losses is too much evidence to ignore.
Perhaps the most accurate comparison would be the Green Packers of recent years (this season excluded). Ulster is the regular-season darling that routinely puts away opponents with ease, before struggling with sides that have true championship pedigree.
Key To Success
Avoiding Leinster and Toulouse.
In terms of what it can control, Ulster has one of the most potent backlines in the tournament that is capable of tearing opposition defenses apart.
The issues are in the forward pack, and in particular, when the talismanic figure of Ian Henderson is unavailable. This is not to suggest Ulster does not possess quality operators, but rather that collectively, they have been found wanting when the heat comes on.
Getting at least parity up front should be enough for this dangerous Ulster squad to release its backline, which should do the rest.
Season Prediction: Quarterfinals
Connacht
Last Season
Playing at Europe's top table last season, Connacht's progression to the last 16 can be considered a good result. Unfortunately, being paired against Leinster at that stage always was going to be a step too far for Andy Friend's side.
In reality, while Leinster was just about the toughest draw for the Galway men, Connacht was just about the weakest side in the last 16. Could they have knocked perhaps a Bordeaux, Bristol or Stade Francais? Maybe, but there can be little argument that they were genuine contenders.
Current Form
Similar to Munster, Connacht started the season slowly, before making a slight recovery, which was sparked by a win over Munster.
He's up and running! 💥

Byron Ralston with his first Connacht try at the weekend, many more to come 🏉#ConnachtRugby pic.twitter.com/mSe2SsMsZj

— Connacht Rugby (@connachtrugby) November 28, 2022
Since then, they have rebounded somewhat without looking like genuine contenders in the URC.
Now playing in the Challenge Cup, rather than the Champions Cup, Connacht may well focus on the URC, as it looks to push toward a playoff position in that tournament. This is crucial to secure promotion back to the Champions Cup.
Interestingly, however, the draw for Connacht is incredibly favorable, with both of its opening fixtures being incredibly winnable.
Therefore, the conundrum may well present itself about how seriously they take the Challenge Cup. Unfortunately, the harsh reality is that they do not have the depth to battle on two fronts.
Key To Success
Four players hold the keys to Connacht's success - Bundee Aki, Jack Carty, Cian Prendergast and Mack Hansen are head and shoulders above their club teammates.
Aki and Hansen, in particular, are two of Ireland's first-choice players and are crucial to anything Connacht hopes to achieve in both the URC and Challenge Cup.
Do not be surprised if all four are rested throughout the competition, as they look to manage their game time to ensure a stronger push in the URC.
To put a positive spin on their management, it would offer the perfect opportunity for Connacht to build squad depth with players, such as David Hawkshaw and Adam Byrne getting valuable opportunities that could pay dividends later in the season.
Season Prediction
Certainly, the toughest to call based on the information above so either semi-finalists or pool stages!
Written by Philip Bendon