World Rugby
Eddie Jones's Media Advisor Caught Red Handed Blasting RFU Chief Executive
Eddie Jones's Media Advisor Caught Red Handed Blasting RFU Chief Executive
Eddie Jones's Media Advisor Caught Red Handed Blasting RFU Chief Executive labelling Bill Sweeney as "Slippery Bill" ahead of the RFU review into Jones
Dec 1, 2022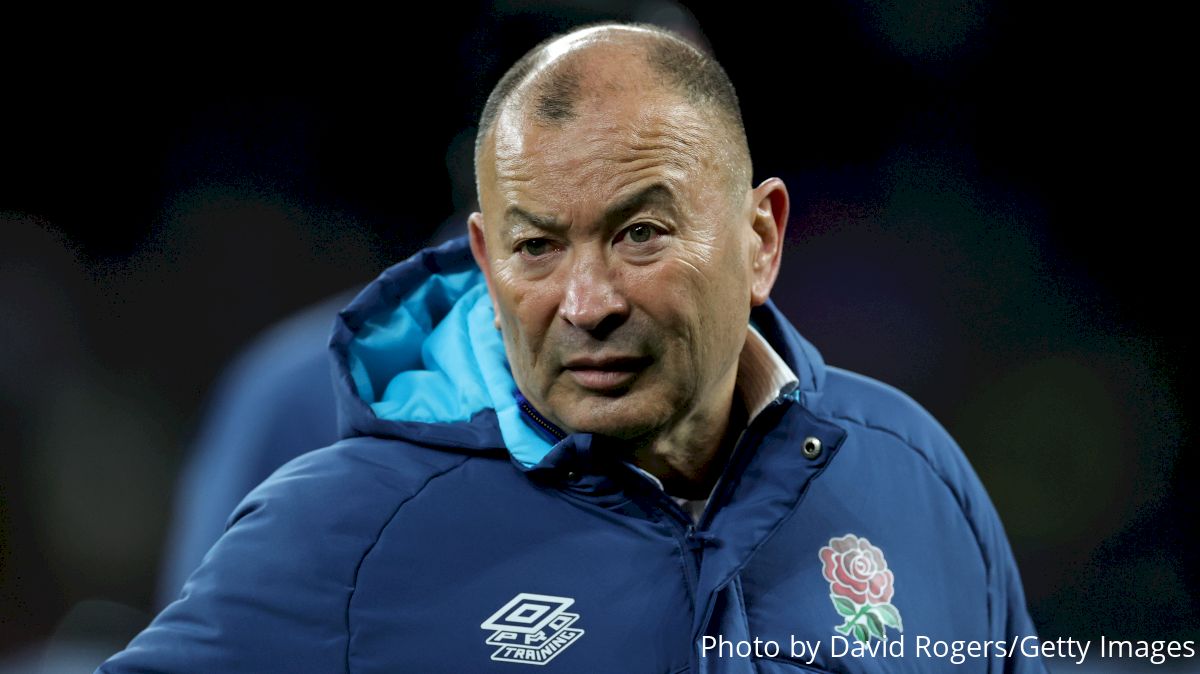 England head coach Eddie Jones is undoubtedly one of the most polarising figures in the international game.
A highly successful coach who has taken part in three World Cup finals including a victory as an advisor to the 2007 Springboks. Jones has a CV to match any coach in the history of the game.
Despite this great success at World Cup level, questions about Jones's sides in-between the global showpiece have become a real talking point as his England side have slumped to back-to-back underwhelming seasons.
Now in the midst of full review which is set to be carried out by his employers the Rugby Football Union (RFU), Jones finds himself under pressure to remain as the head coach of England going into next year's World Cup.
Compounding Jones's issues is the news that his closest media advisor David Pembroke has been caught writing comments in some of the UK's biggest newspapers online comments sections.
First reported by The Telegraph's Ben Coles, Pembroke wrote in The Times comments section taking aim at RFU Chief Executive Bill Sweeney.
Pembroke accused Sweeney of leaking information to a Times journalist regarding the departures of the England men's team doctor, Dr Richard Tingay, and the potential departure of the team's training coordinator, Danny Kerry MBE, suggesting in the comments that there was an agenda against Jones from within the governing body.
Pembroke labelled the Chief Executive "Slippery Bill" as he went on to say in a now deleted comment, "There is only one question now and it is a question of governance. The chairman of the RFU must ask the CEO of the RFU did he or persons on his behalf leak the information published in the Times today about the hockey coach and the doctor? Simple. If answer [sic] is yes. "Slippery" Bill is a goner."
Pembroke has since confirmed that it was in fact him commenting on The Times articles and has stated that he has apologises to Sweeney.
Sweeney has reportedly accepted the apology and has continued to lead the review into Jones's future with England heading into next season's World Cup year.
Who is David Pembroke?
So who exactly is David Pembroke and what is his link to Eddie Jones?
Speaking to The Times Sports podcast last year, Jones said of Pembroke, "I've got a guy called David Pembroke in Australia who cultivates the media strategy," said Jones. "And I don't follow it 100%, as some of the ideas are way out here, but he wants to control the environment." Jones said.
Pembroke, who is a former journalist, based in Canberra Australia appears to yield quite a bit of influence with the England coach in terms of his media strategy.
This particular strategy has often times seen Jones at loggerheads with the media as he has gathered a reputation as a rather spikey individual.
In addition to his relationship with the media, current England player Billy Vunipola has said he avoids talking to the media in case it jeopardized his chances of recall to the national team.
Speaking to The Telegraph in November, Vunipola is quoted as saying, "Not talking to you guys [in the media] helped my situation. I didn't want to say anything that hurt my chances of coming back in. That's a big reason why I stayed away from [interviews], because I feel a lot of people have made the mistake of calling Eddie out – not directly but through the media and it has backfired a lot of the times."
Reverting back to Pembroke, The Telegraph Sport understands that the RFU has previously asked Pembroke not to write in the comments section.
Thus, the question of whether this added distraction will hinder an under-fire Jones's chances of remaining England head coach is a very real one just ten months out from a World Cup.
Next year's tournament is arguably England's best chance for success as they have a particularly favourable draw with a route to the final that avoids the top four sides on the World rankings in Ireland, France, New Zealand and South Africa.
Interesting times indeed for the game's most powerful Union.
Written by Philip Bendon